"I want someone to kill him:" Woman accused of offering money for injury to ex-husband, girlfriend, judge
MEQUON -- A 47-year-old Mequon woman is accused of offering money to fellow jail inmates in exchange for harm to her ex-husband, his girlfriend and the judge that presided over her divorce case.

Eleonora Milshteyn faces the following charges:


It all started when Milshteyn was sentenced to 60 days in the Ozaukee County Jail on contempt of court to begin on May 12th by Ozaukee County Circuit Court Judge Paul Malloy.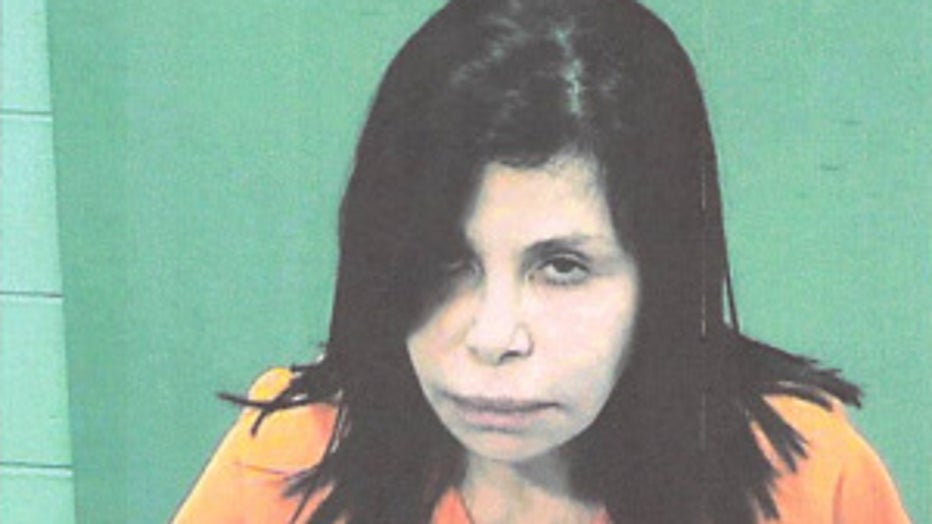 According to a criminal complaint, nearly two weeks into her sentence, Milshteyn started complaining to other inmates that she did not belong in jail saying "that damn judge -- I want someone to kill him." One of the inmates believed Milshteyn because she was allegedly offering $50,000 to have him killed.

The complaint indicates the same inmate Milshteyn confided in stated that she was concerned for the judge's safety because Milshteyn approached her two or three times about finding someone to kill him. The inmate then wrote a letter to warn Judge Malloy about what Milshteyn allegedly wanted to do.

A second inmate stated that Milshteyn approached her saying she wanted the judge and her ex-husband "taken out" because Milshteyn's ex-husband does not pay her anymore and Judge Malloy put her in jail. Milshteyn also said she needed someone to take care of the "dirty work."

On July 2nd, the second inmate and Milshteyn were recorded while inside the Ozaukee County Jail. During that conversation, according to the complaint, Milshteyn agreed to pay $6,000 for the judge and $3,000 a piece for her ex-husband and his girlfriend. When the inmate mentioned the name of the judge, Milshteyn told her not to say his name aloud for fear someone would hear them.

Milshteyn was released from jail on July 10th and according to the complaint, the second inmate she had confided in, set up a meeting with Milshteyn and the hitman. What Milshteyn did not know was that the 'hitman' was Special Agent De La Rosa from the Wisconsin Department of Justice.

Milshteyn was interviewed by officials, and when asked what she wanted done to the judge, her ex-husband and his girlfriend, the complaint indicates Milshteyn responded that she wanted her ex-husband's girlfriend beaten until she was "unconscious" and "could not have kids," the husband beaten so that he would be impotent and could not have sex anymore, and the judge "beaten up."

If convicted on all charges, Milshteyn could face up to $30,000 in fines and up to 24 years in prison.

Milshteyn has a preliminary hearing scheduled for August 21st.