'I have to say I did this:' Psychologist caught on video talking about fabricated treatment notes


WEST ALLIS — Psychologists are supposed to help you deal with your anxiety, not encourage you to pretend it's worse than it really is.  But that is what a West Allis doctor is accused of doing to try and help his client win a big court judgment.

The psychologist was caught on hidden camera coaching a client to lie about his symptoms.

Turns out, state regulators had the video recording for nearly two years before finally taking action.

After four decades in the psychotherapy business,  Dr. Craig Modell should have known better.

The longtime owner of Stress Management and Mental Health Clinics in Glendale and West Allis is now facing some anxiety of his own after a patient secretly recorded him plotting legal strategy instead of focusing on his patient's mental health.

FOX6 Investigators recently obtained the recordings from a confidential source, but the state's Psychology Examining Board has had the videos since 2016 and didn't take any action until earlier this month.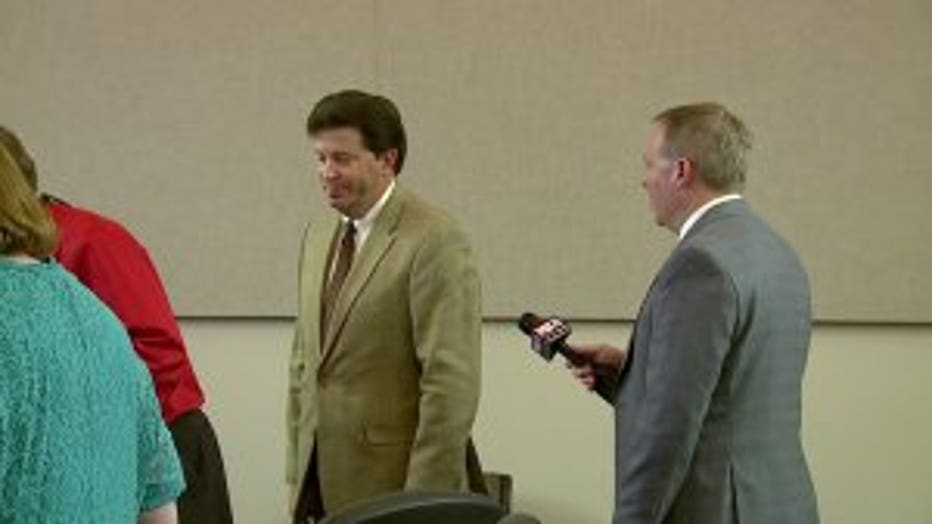 After voting to accept the surrender of Dr. Modell's license, Psychology Board Chairman Daniel Schroeder declines to talk about it with FOX6 Investigator Bryan Polcyn.


"I'd like to know why it took nearly two years to discipline Craig Modell? What took so long?" FOX6 Investigator Bryan Polcyn asked Board Chairman Daniel Schroeder following a Psychology Examining Board meeting

"I don't care to comment," Schroeder responded.

It all started in 2012 when the patient, a West Allis man, first came to see Modell complaining of nightmares and depression from a traffic accident. The doctor diagnosed him with Post Traumatic Stress Disorder, or PTSD for short.

"Everything's been stressful for me, doc. This is awful,"  the patient can be heard saying in one recording.

When the patient could no longer afford the sessions, Modell did something therapists are not supposed to do.

He loaned his patient a thousand dollars.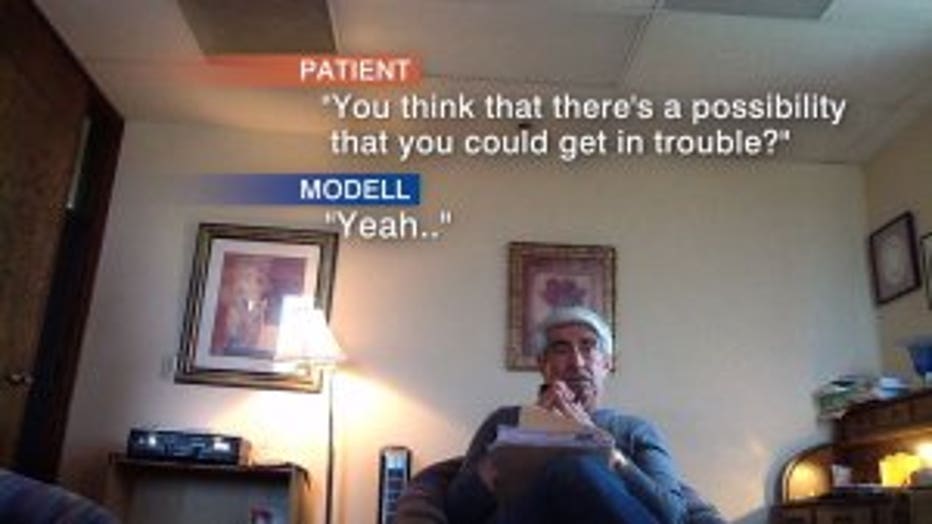 A patient secretly recorded Dr. Modell plotting legal strategy during a session rather than offering treatment.


"I told you I'm not supposed to loan clients money," Modell said in the recording.
"You've never done that before?"  the patient asked.
"Never in my whole career," Modell responded.

Modell had a plan to get his money back and it is memorialized in a secret deal typed up by the patient and signed by both men.

The patient agreed to pay back the loan and any outstanding therapy bills with the proceeds from his personal injury lawsuit. He also agreed to give the doctor a 5 percent cut of whatever he won -- a 'bonus' for the doctor's extraordinary influence in the case.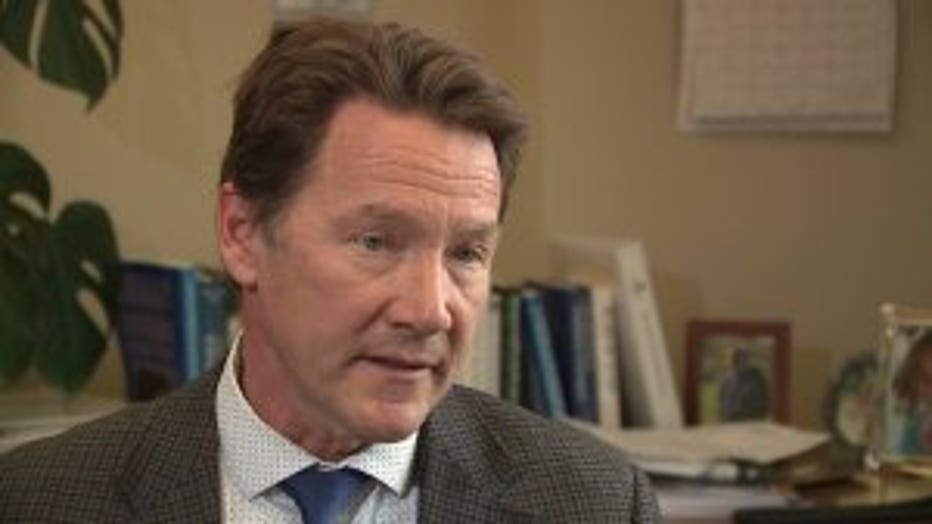 Marquette University Professor Stephen Saunders says ethical guidelines for therapists advise against 'dual relationships,' such as those created when loaning a client money.


"That would definitely be a conflict of interest," said Stephen Sanders, Chairman of the Psychology Department at Marquette University.

"Personally, I have never heard of such a thing in almost, in almost 30 years of, of practice," he said.

Saunders says the unconventional arrangement could give the doctor a financial incentive not to alleviate the client's symptoms, but rather to exaggerate their severity in order to increase the award.

That is exactly what the state now accuses Modell of doing -- tailoring his treatment notes to benefit his client.

The patient's brother agreed to talk about the situation we did not identify him by face or by name.

"The more he lies the more he gets, really," the patient's brother said, referring to Dr. Modell. "He wasn't really trying to make him feel any better. He was probably trying to make him feel worse so he could make more money."

Modell swore in a court affidavit that the car accident caused his client 'permanent' PTSD.

"How long you really think I had PTSD?" the patient asked Modell in a recording.

"I don't know. I just assumed you still had it," Modell responded.

The strategy backfired.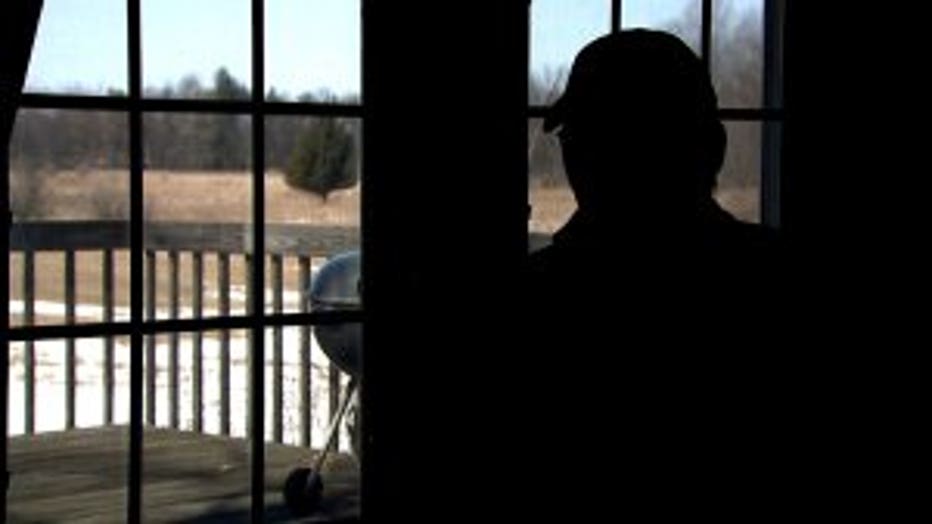 The patient's brother saw the secretly-recorded videos and said he was 'shocked' the doctor still had a license to practice nearly two years later.


Defense lawyers attacked Modell's reliability and the more than $8,000 jury award his client got was far less than either had anticipated.

" told you you were going to get six figures," Modell said in the recording.

The patient was clearly upset by the verdict.

"All I know is that he was really depressed bad," the brother said. "I really thought he was going to kill himself. I really did."

The patient wanted to appeal the verdict, but Dr. Modell was getting worried.

"Are you concerned just because our notes don't match?" questioned the patient.
"Yeah!" Modell said on the recording.

In depositions for the case, Dr. Modell claimed to have performed 'relaxation training' on his patient.

"I have to say we did this," Dr. Modell said in a recording.

"Even though we didn't.," the patient replied.

"Yeah!" Modell confirmed.


Dr. Modell declined an on camera interview, saying it would violate HIPAA, a federal healthcare privacy law.


The patient's own notes allegedly said otherwise.

"I didn't even know you were taking notes," Modell said to the patient.

Modell insisted if the patient pressed on with an appeal in the case, they had to be 'on the same page.'

"If they say, 'Where's your notes?' You could just say you destroyed 'em," Modell suggested in a recording.

He urged the patient to drop the appeal and move on. He then asked to see a copy of their signed agreement.

"You don't have another copy of this?" Modell asked, holding a sheet of paper in front of the camera.
"No," the patient responded.

Seconds later and without warning,  the recording shows Modell ripping the agreement into pieces. Then moments later, he picks it back up and rips it even more. What he did not know is that the patient had been lying. He still had a copy of the agreement.

"If the state sees it, I don't know how they can't rip his license away," the patient's brother said.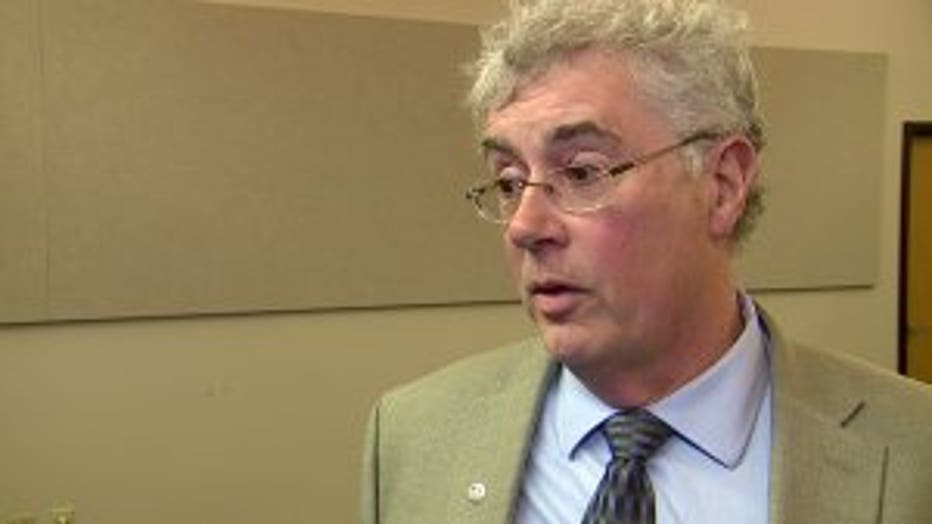 Psychology Board Member David Thompson says the rights of the professional have to be balanced with protection of the public, meaning the disciplinary process can be slow.


The Wisconsin Department of Safety and Professional Services has had the videos since the summer of 2016 when a complaint was filed and an investigation opened. But the Psychology Examining Board took no action until May 2018.

"Sometimes the law works very slowly," said David Thompson, Psychology Board Member, who says the rights of the professional must be balanced with protection of the public.

It was the board's first meeting since November 2017.

"You don't think the fact that the board only meets every six months played a role in how long this took?" Polcyn asked Schroeder.
"I don't care to comment," Schroeder repeated.

In the end, the board voted to accept the "Voluntary and Permanent Surrender" of Dr. Modell's psychology license.

FOX6 Investigators caught up with him on the way into his Glendale clinic.

"There's really not much I can say," Modell said.

He declined to talk about the case because of healthcare privacy laws.

In a prepared statement, Modell writes, "It is unfortunate that I practice in a health field where anyone can say whatever they want about me and I cannot say anything about them."



Click here to read Dr. Modell's complete statement