"I had to get out:" Reports shed new light on crash that killed 2 college football players in Merton


MERTON -- We are learning more about what caused a horrific crash in July that took the lives of two college football players -- through the words of the crash's sole survivor.

It happened around 11:45 p.m. on July 23rd on Beaver Lake Road near Beaver View Road in Merton.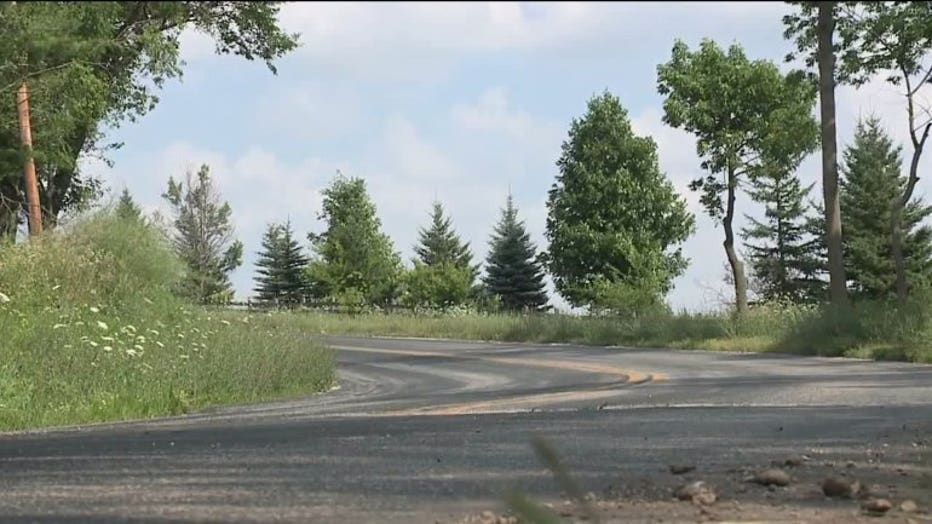 Beaver Lake Road in Merton


Officials said an investigation has revealed a vehicle was traveling westbound on Beaver Lake Road when the driver lost control on wet pavement. The vehicle left the roadway and struck a tree.

24-year-old Michael Sadler from Grand Rapids, Michigan was pronounced dead at the scene. He was apparently driving the vehicle.

Sadler was a former Michigan State Spartans football player -- a punter.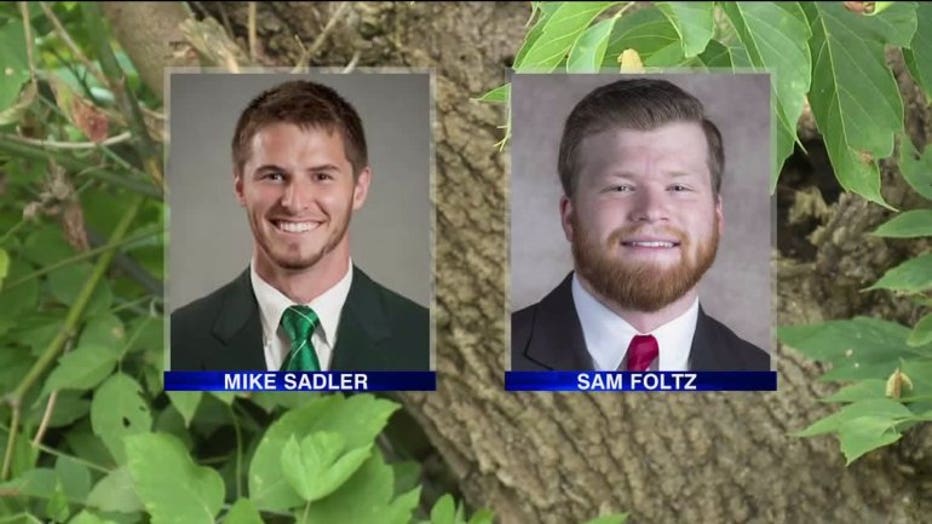 22-year-old Samuel Foltz of Grand Island, Nebraska was also pronounced dead at the scene. He was a passenger in the vehicle.

Foltz was a punter for the Husker football team.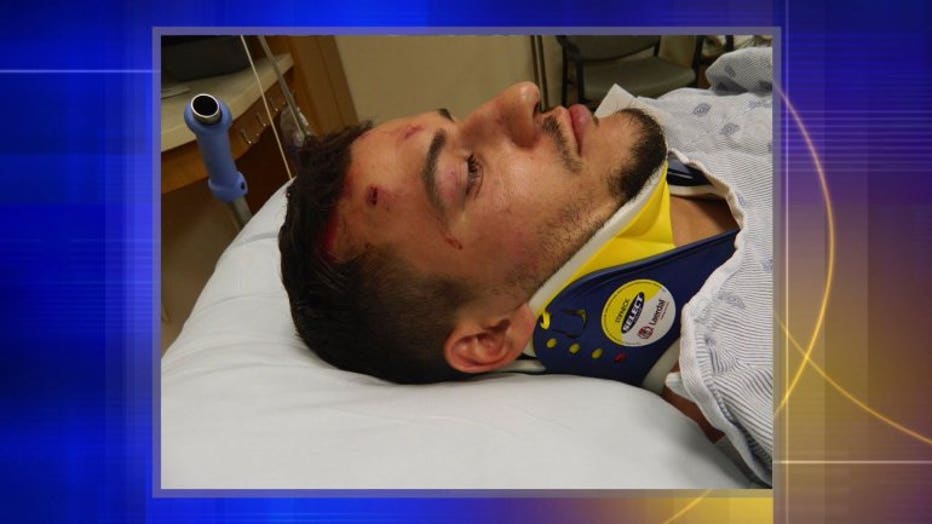 21-year-old Colby Delahoussaye from New Iberia, Louisiana was taken to the hospital by ambulance for treatment. He is a place kicker for the LSU football team.

More than three months after the crash, disturbing and newly-released images have been obtained by FOX6 -- captured by police on the night of the crash. FOX6 News also obtained the report detailing the moments the car sped off the road, went airborne, and landed in a ravine 30 feet below.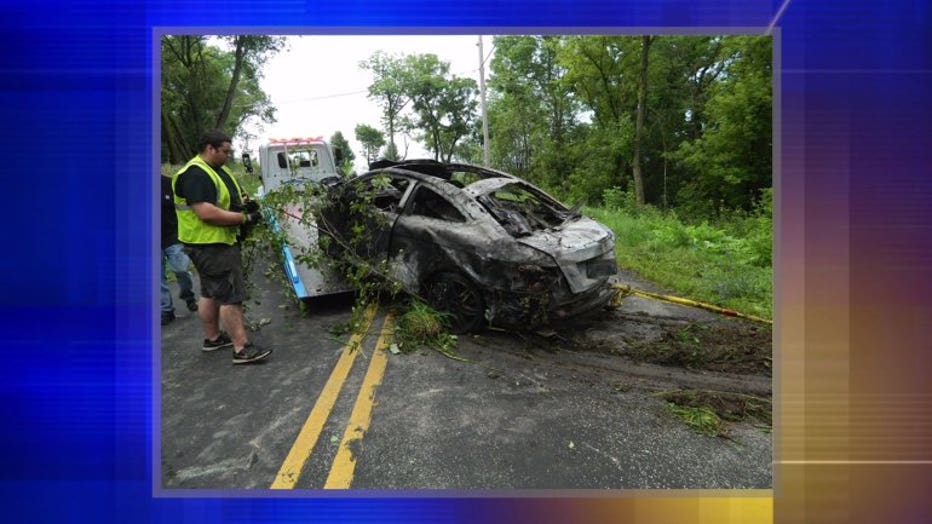 When police arrived at the scene, they reported "30 foot high flames emanating from the vehicle."

The report says "the fire chief attempted to extinguish the fire, but the efforts had not effect on the flames."

When the fire was brought under control, the bodies of Sadler and Foltz were found in the vehicle.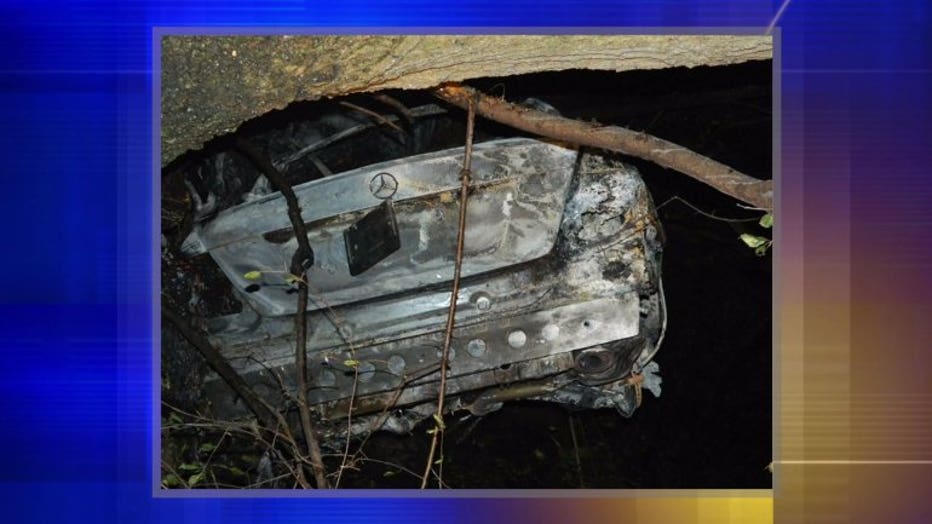 In a statement to police, the sole survivor of the crash, Colby Delahoussaye said he recalled "the vehicle going off the road and the vehicle coming to rest upside down on the roof." He said "I remember the vehicle getting warm and knowing that I had to get out."

He did, and then he called 911.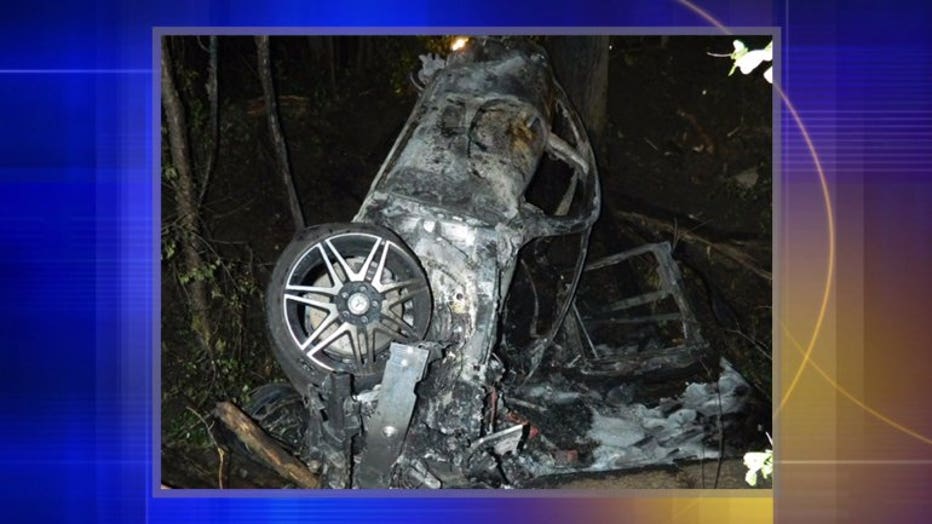 "I was in the car when it happened. It went into the woods," Delahoussaye told 911 dispatchers.

Sadler, Foltz and Dalehoussaye were coaching at the Kohl's Kicking Camps "National Scholarship Camp" at Kettle Moraine High School in Wales.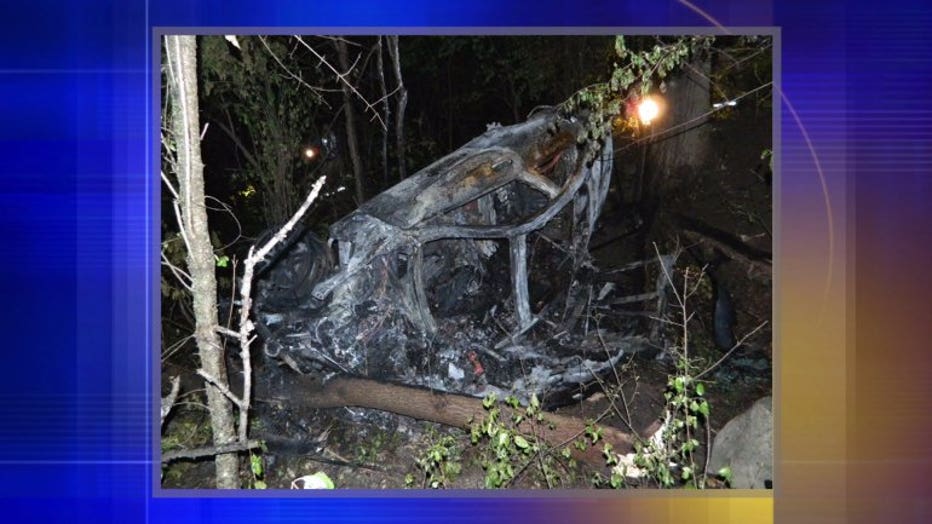 The report indicates they were at a coach's house before the crash.

Delahoussaye said the driver of the vehicle may have had one alcoholic drink, if that.

In the report, police say "someone unfamiliar with the roadway may take the curve too fast."

The stretch of roadway where the crash happened was unknown to the victims of the crash.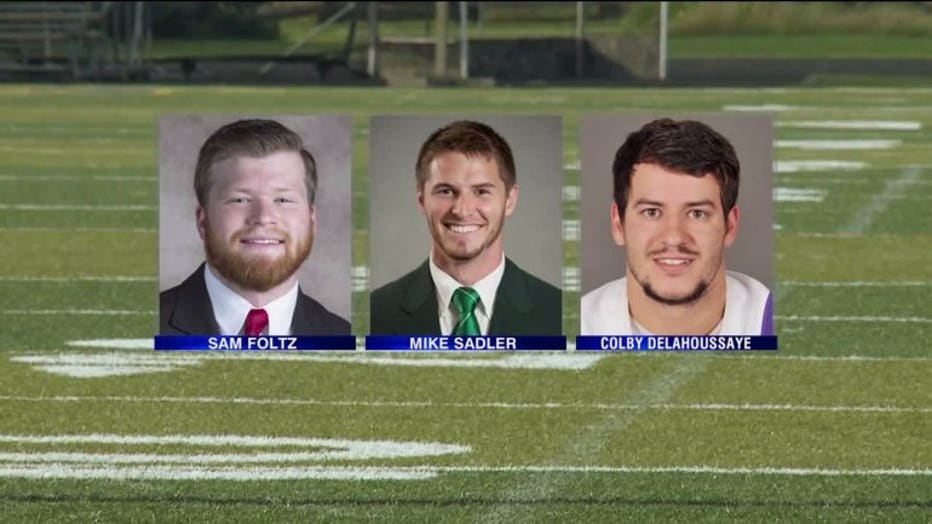 Sam Foltz, Mike Sadler, Colby Delahoussaye


Sadler was from Michigan -- and Foltz from Nebraska. Delahoussaye was in town from Louisiana.

He told police he believed everyone in the vehicle was wearing their seat belts, but they were traveling very fast.