'I felt like I had let my family down:' Racine family out $3K after local contractor fails to complete project


RACINE -- An unfinished patio job, a contractor with a criminal record and a threat to hunt him down. So many things went wrong with one Racine family's project, it's hard to know where to start.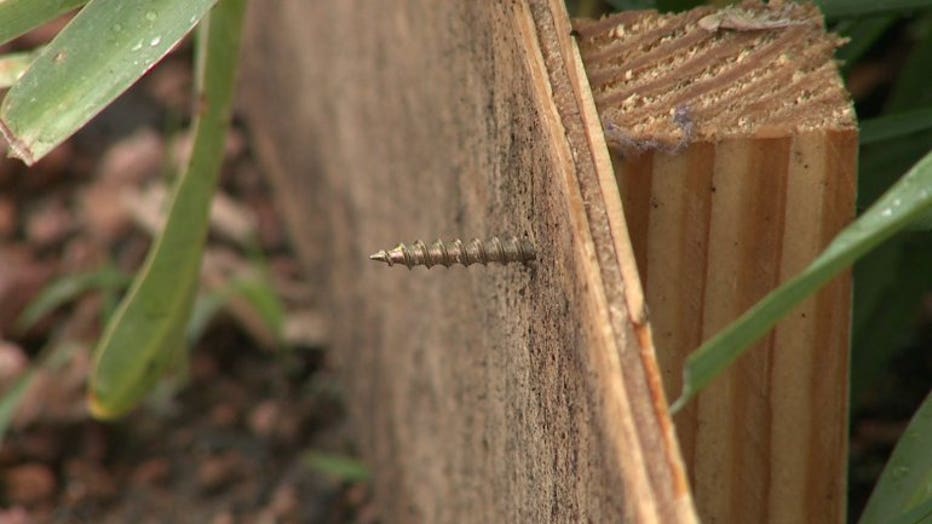 Kelly Gonzalez says a pile of dirt surrounded by wood framing in her backyard was supposed to be her new concrete patio.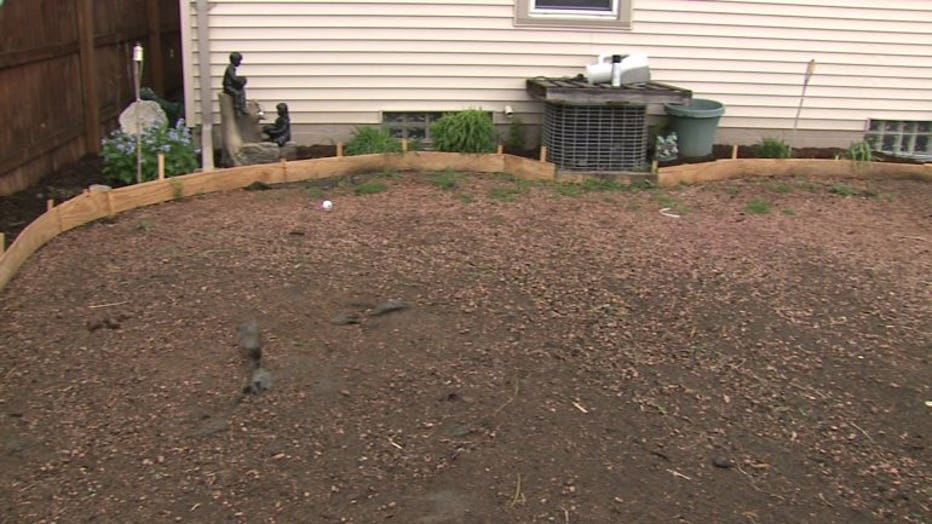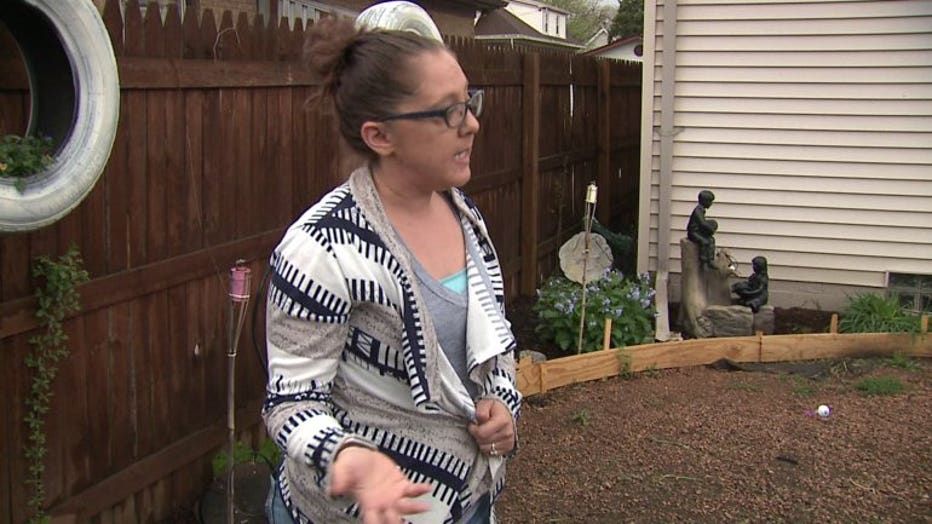 "There's nails everywhere that are sticking out," Gonzalez said. "I have a 4-year-old daughter who comes back here and plays and right now she can't."

Gonzalez paid more than $3,000 up front for the new patio and a new driveway. Instead, she got some framing, exposed nails and a pile of cement.

"Took me nine years to be able to have someone come out and, you know, fix it so my daughter could play with her bikes on the driveway, and so we could have something nice," Gonzalez said.

Gonzalez found Benjamin Claudio of Perfect Touch Roofing and Siding on the Facebook Marketplace.  Among her regrets is not checking his criminal record before work on the project stalled. Gonzalez says when she did it made her sick.

"I actually felt like throwing up. I felt horrible," Gonzalez said.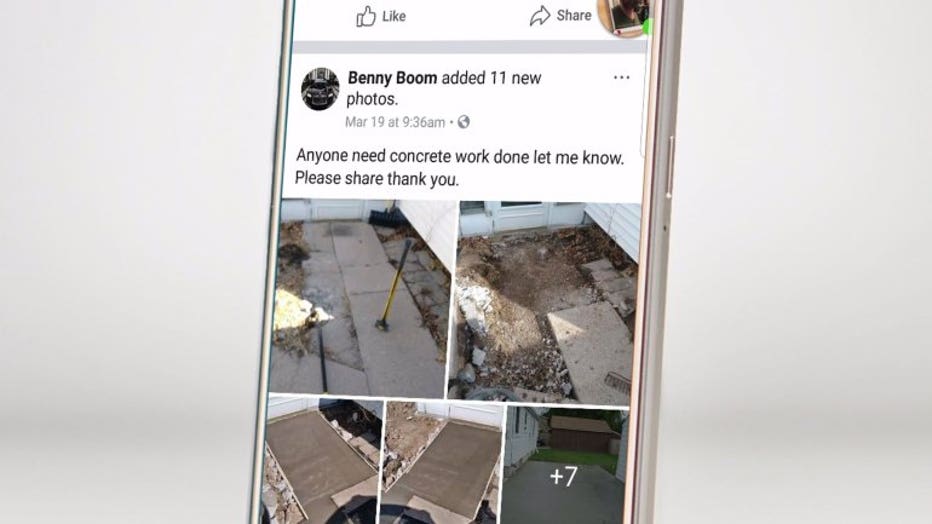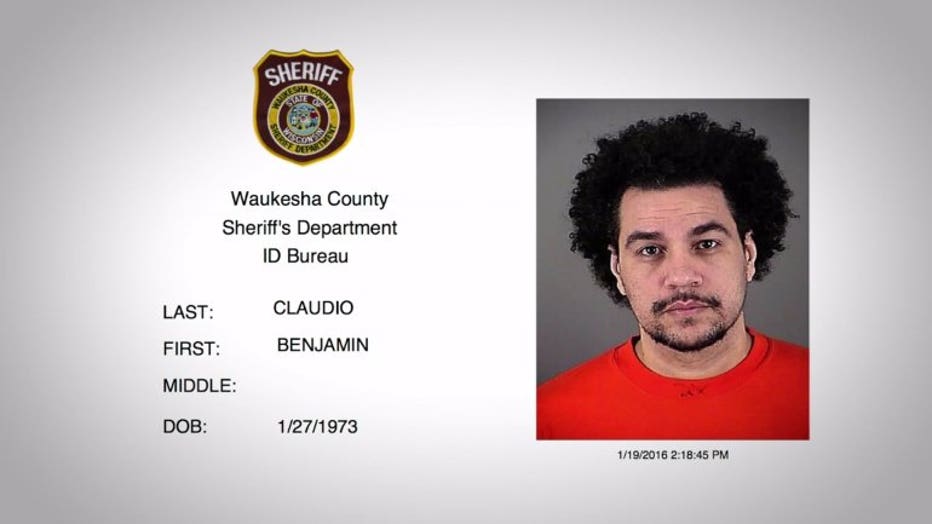 Claudio has been convicted in the past of theft by contractor and forgery.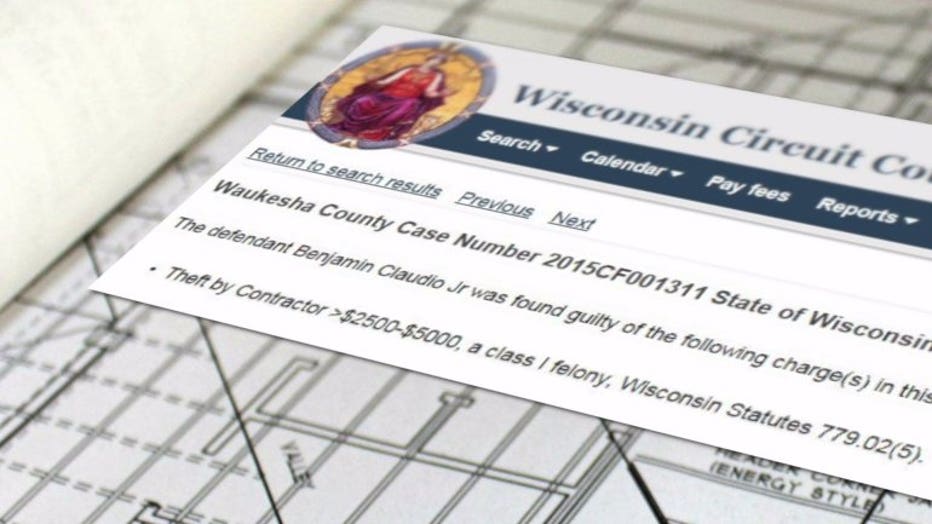 At the time of Gonzalez's project, there was an active warrant for his arrest out of Ozaukee County for another theft by contractor case.

"I felt like I had let my family down by not looking into it," Gonzalez said.

She's not alone.

FOX6's Contact 6 spoke with a second family in Oak Creek that paid Claudio $3,500 around the same time for work that never started.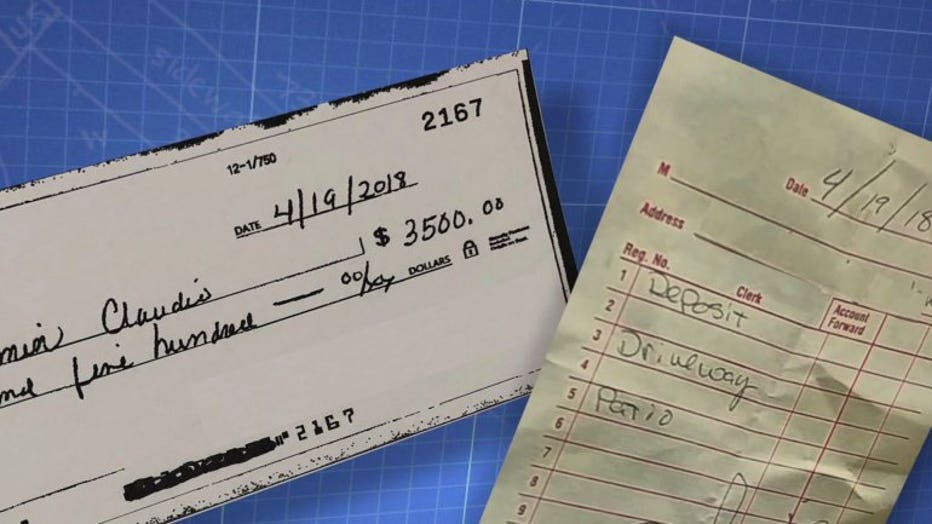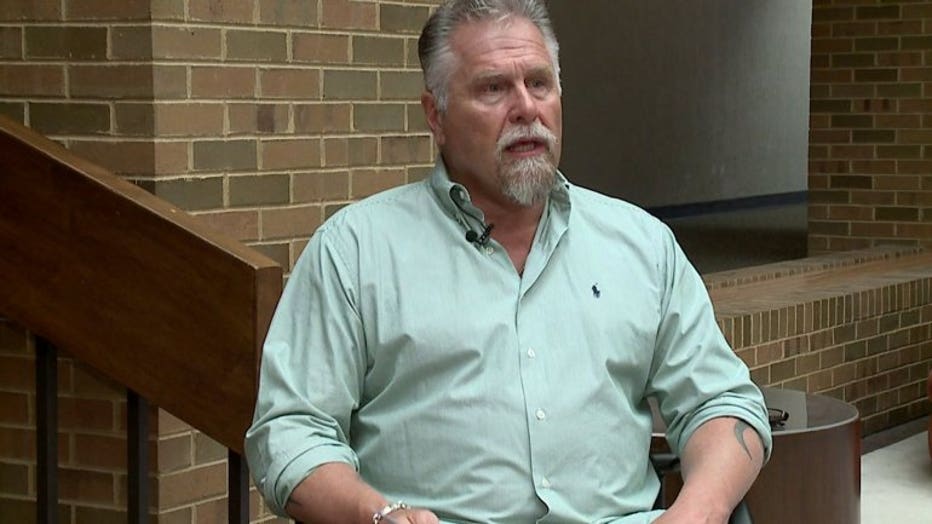 Contact 6 asked Nick Kerzner, who owns a remodeling business and sits on the Milwaukee NARI ethics board, to look over Gonzalez's paperwork.

"It's a sad state of affairs here," Kerzner said. "There's no signatures. There's no starting date."

Kerzner said technically, there was no contract for the job.

"I would say these are emails at best," Kerzner said.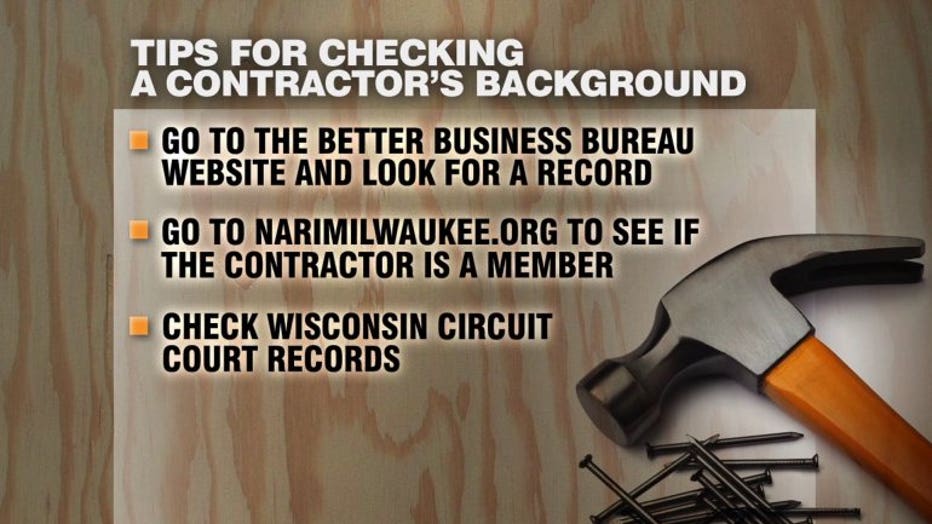 Kerzner said it's OK to find a contractor on social media, but don't stop there.

He advises:


"Had they done research on this individual through the proper channels, they would have found right away that he's not the right guy to deal with," Kerzner said.

Contact 6 reached out to Claudio by phone and email. He sent Contact 6 an email saying Gonzalez's project ended two days after starting when he was threatened "with bodily harm as to why we did not finish."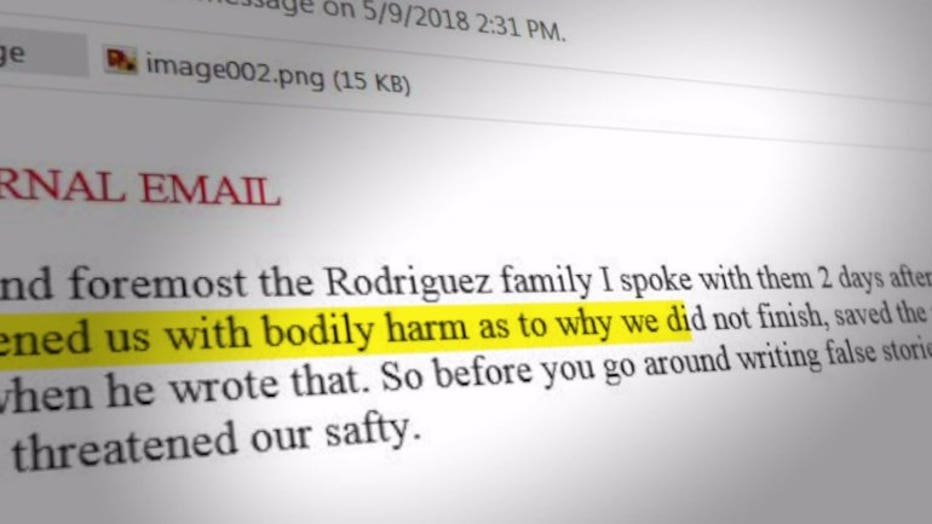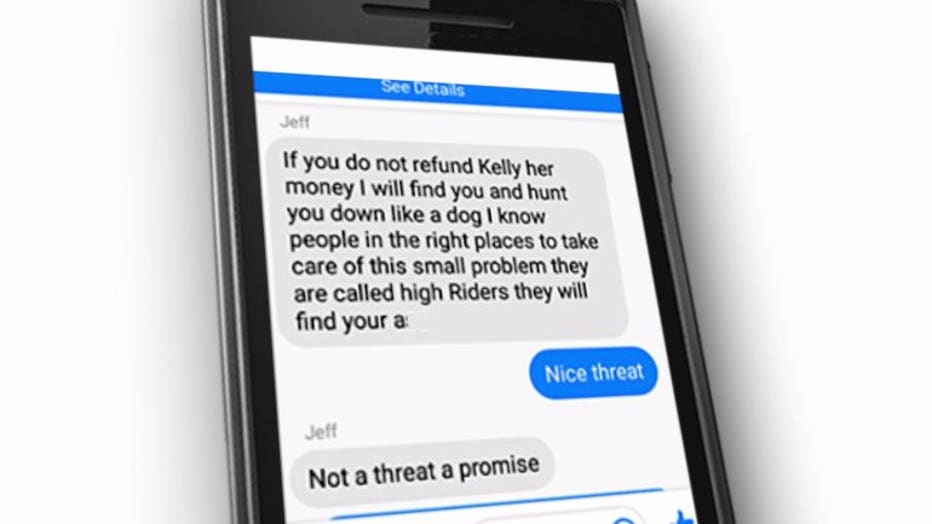 Gonzalez said her dad sent Claudio a message without her knowledge in which he threatened Claudio to pay her back or he would "hunt down like a dog."

Gonzalez's text messages show she apologized and Claudio made his own threat back.

"And that's when we started getting a little fearful," Gonzalez said.

Contact 6 recommends never resorting to physical threats -- ever.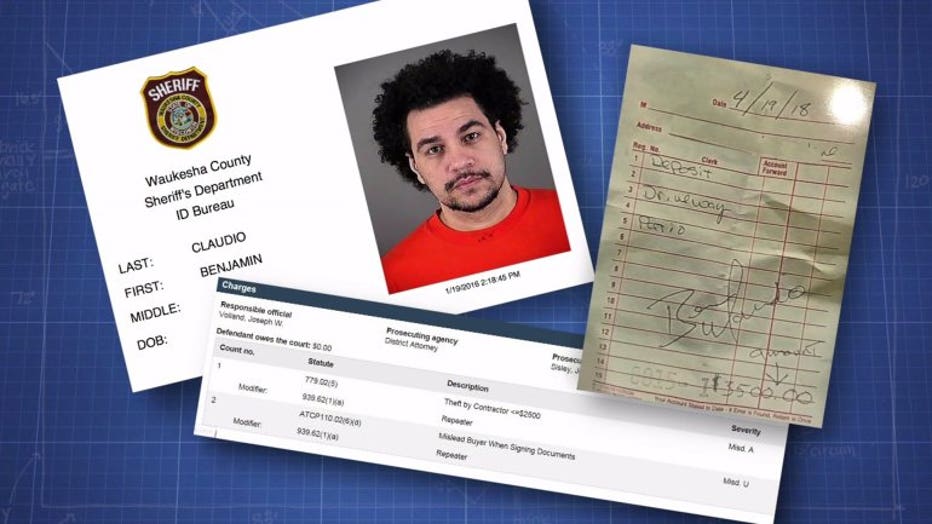 Contact 6 emailed Claudio about the second family with unfinished work and the warrant out for his arrest. He did not respond.

For Gonzalez, it's a lesson learned the hard way.

"They say, 'if it sounds too good to be true, it probably is,' and I should have known better," Gonzalez said.

Since Contact 6 interviewed Gonzalez,  they spoke with a third family that's filed a civil complaint against Claudio. They said they hired him to lay a concrete driveway and walkway in March. He tore up the old driveway, and then never came back to finish the job. They said they paid him $4,800 and he's now using pictures of their unfinished driveway to mislead people and advertise for more work on Facebook -- where he advertises his work under the name Boom Boom Benny.