"I didn't have a family history:" Breast self-exam leads to woman's diagnosis with Stage 1 breast cancer


She has been getting annual mammograms since she turned 40, but a friend's breast cancer diagnosis had her thinking more about her own breast health. That prompted her to add something new to her routine.

"There are so many people that get it, that don`t have a family history. I didn't have a family history," Becky Mitchell said.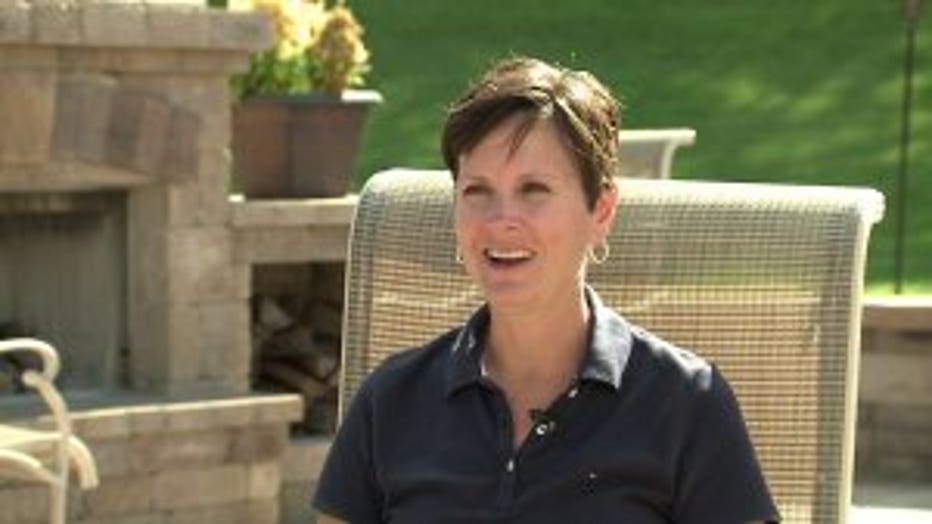 When a friend and co-worker was diagnosed with Stage 2 breast cancer in late 2012, Mitchell thought she had her breast health under control.

"I got it in my head that I needed to start doing self-exams," Mitchell said.

It was just weeks after Mitchell's yearly mammogram in November of 2012 when she felt a lump in her breast.

By March of 2013, she was dealing with chemotherapy and radiation to treat Stage 1 breast cancer.

"Self-breast exams are an opportunity to be proactive with their breast health. It`s something they can do between mammograms to keep aware of any potential changes," Dr. Malika Siker with Froedtert & the Medical College of wisconsin said.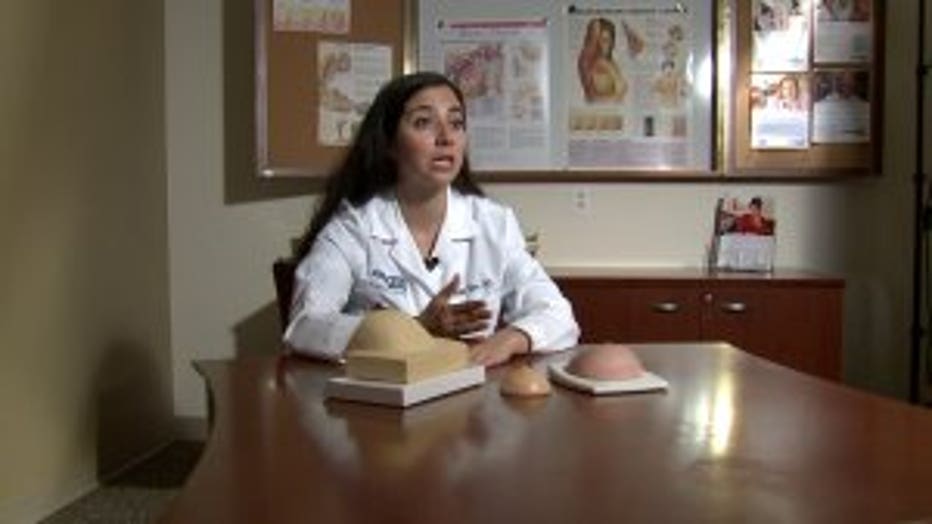 There are two parts to the self-exam. The first is inspection.

"Stand in front of a mirror and look at your breast in two positions -- one with hands on hips, one with hands above head. Turn head from side to side, looking for any changes in contour of the breast, skin dimpling, color changing -- like redness, or any changes of the nipples, like inversion or discharge," Dr. Siker said.

The second part involves actually feeling the breasts while lying down and standing up.

"Fingers should be together. Feel the breast in a circular motion, covering the entire breast. Work from top to bottom, side-to-side, or in circles coming around the nipple using different pressure -- light for superficial tissue and deep pressure to feel deep tissue," Dr. Siker said.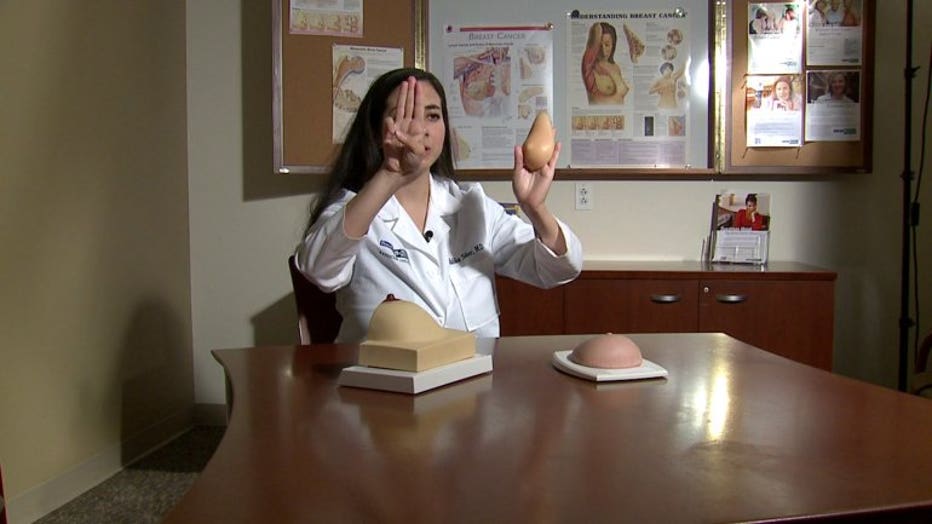 Dr. Siker said some women experience fear when it comes to doing self-exams, but she said it eventually gets easier and becomes part of your routine.

"When it comes to self-breast exams, size doesn`t matter. It`s the same technique whether you`re an A cup or a D cup," Dr. Siker said.

With two teenage daughters at home, Mitchell, who is now cancer free, said she wants her girls to be proactive with their health.

"I often think, 'what if I hadn`t done that self-exam? What if I had waited until my next exam, my next mammogram?'" Mitchell said.

Doctors say years of research has shown breast cancer can affect anybody -- regardless of family history or age.

It's important for every man and woman to become familiar with their breasts, and it's never too late to start doing those self-exams.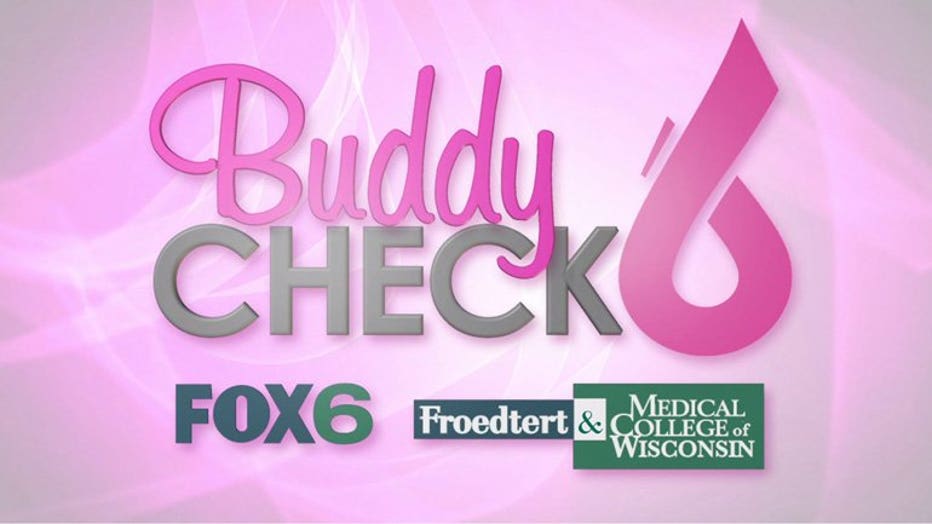 We at FOX6 News want you to be a part of Buddy Check 6. On the 6th of every month, you'll remind your buddy to do her monthly breast self-exam as part of Buddy Check 6.

You can even get one of us here at FOX6 to be your buddy -- and we'll send you a monthly email reminding you to do that self-exam.

CLICK HERE to learn more about Buddy Check 6.