"I couldn't believe it:" About a dozen families displaced by fire in Plymouth; building sold a week ago


PLYMOUTH -- About a dozen families were displaced by a four-alarm fire that happened in downtown Plymouth early Thursday morning, November 9th. The community has vowed to come together and take care of those who lost everything.

In the small community of Plymouth, everyone seems to know each other, and when a large fire like this happens, everyone feels the impact.

"A friend of my son's lives up there, and I know I lived up there when I was a teenager, and it's very old inside," said Kathy Zukaitis.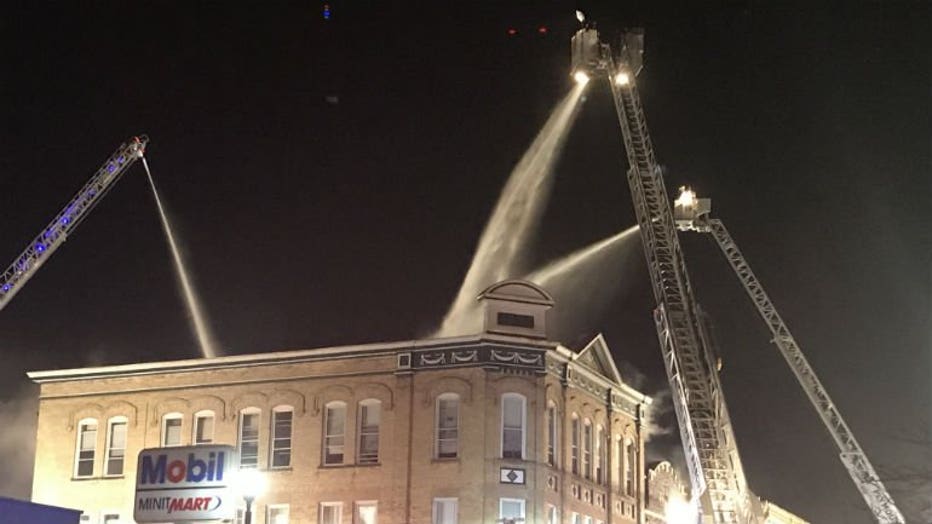 Authorities were dispatched to reports of an apartment fire on Mill Street near Division Street around 1:00 a.m.

When crews arrived on scene, they encountered heavy smoke coming from the two-story, six unit apartment building.  Officers attempted to enter the building, but were unable to due to heavy smoke.

A body was later found inside the apartment building, officials said in a noon update.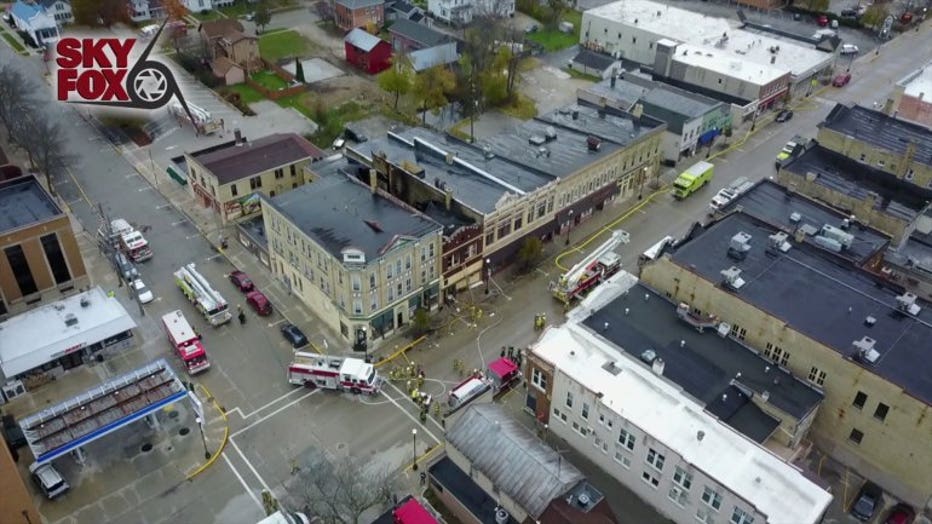 Fire in downtown Plymouth


Officials earlier Thursday said a mother was unaccounted for following the four-alarm fire. Officials said her three children were safe. The missing woman has been identified as Tammy Aschenbach. Officials have not confirmed that the body that was found in the building is, in fact, that of Aschenbach.

According to Fond du Lac police, information has indicated Aschenbach came out of the building -- but went back inside to look for her children, who had already escaped.

The scene has been turned over to the State Fire Marshal, officials said. Plymouth police will assist with the death investigation.

These buildings have stood since the late 1800s. On Thursday, they stood battered by fire. Residents said the damage is heartbreaking.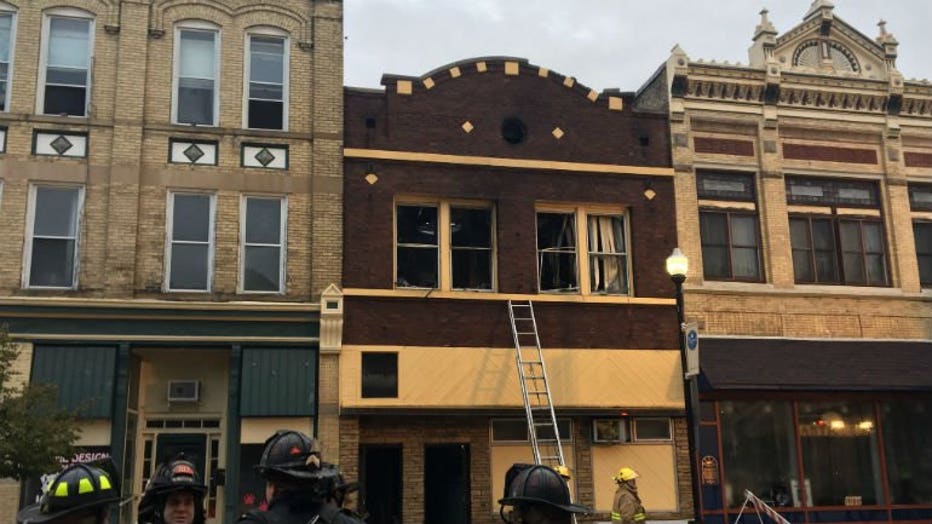 "I'm hoping it didn't start in her apartment. There's a lot of people who live up there," said Zukaitis.

Crews poured thousands of gallons of water onto the upper floor -- which became a major problem for businesses on the first floor.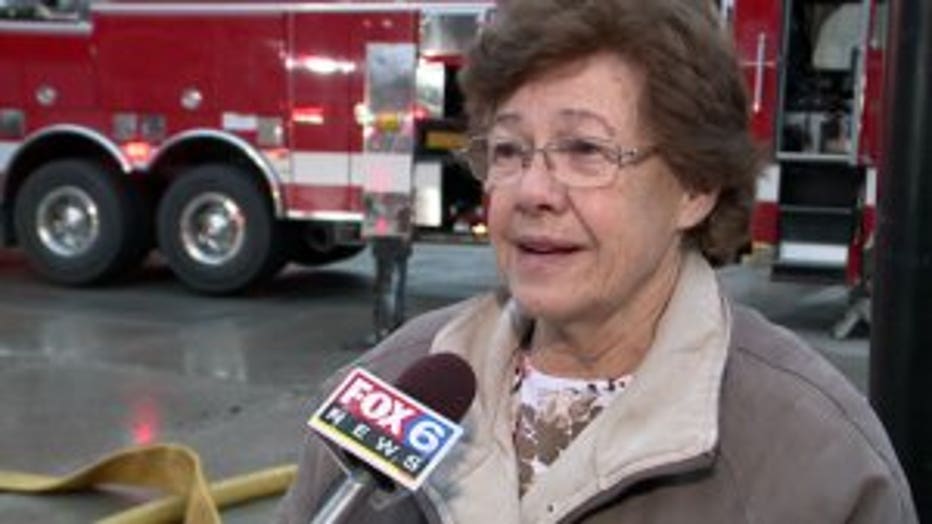 Lois Nyhuis found her book store ruined.

"Probably the fire wasn't there, but water, smoke -- yeah, very concerned. It may put us out of business, and business has been so good," said Nyhuis.

Francis and Sharon Feider watched in disbelief as the property they once owned went up in smoke.

"I couldn't believe it when I saw it on TV this morning. The chances of that happening a week after we sold it," said Sharon Feider.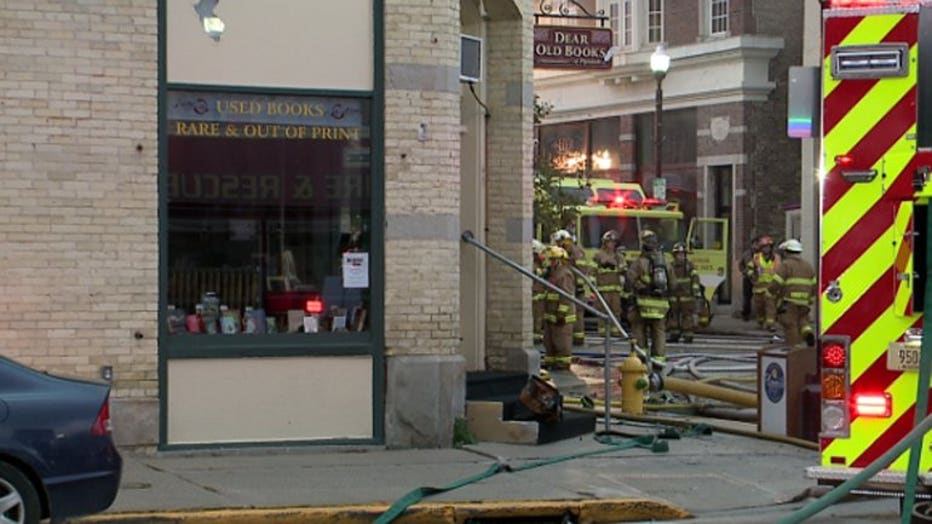 They said when they got news of the fire, they acted quickly to alert the new owners -- and warn residents to get out.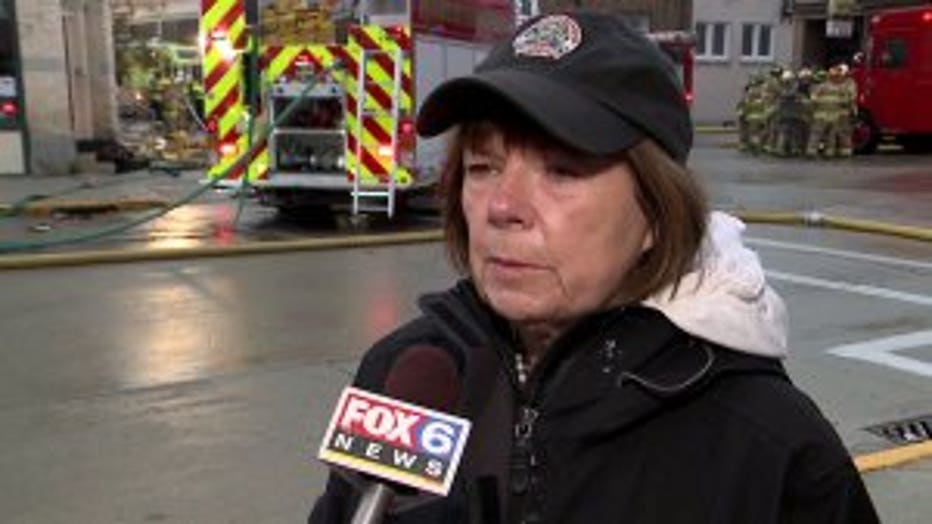 "We were concerned about all the tenants, and we tried to reach everybody, but by then they had probably already been notified by the police," said Sharon Feider.

Officials said it will be some time before a cause of the fire is determined, and even more time for the community to bounce back from the devastation.

Two residents suffered smoke inhalation -- and one firefighter sustained a back injury.