'I am honored:' Josh Kaul declares victory in AG race, Brad Schimel releases statement


MADISON -- Josh Kaul held a news conference Wednesday morning, Nov. 7 in front of the Dane County Courthouse in Madison to declare himself the winner in Wisconsin's race for attorney general. Not ready to concede, Attorney General Brad Schimel was holding out hope the results would benefit him after further examination.

Just 22,000 votes separated Schimel from his Democratic challenger. The race remained too close to call into early Wednesday, so Kaul did not deliver a victory speech at his election night watch party, but he did in Madison later Wednesday morning.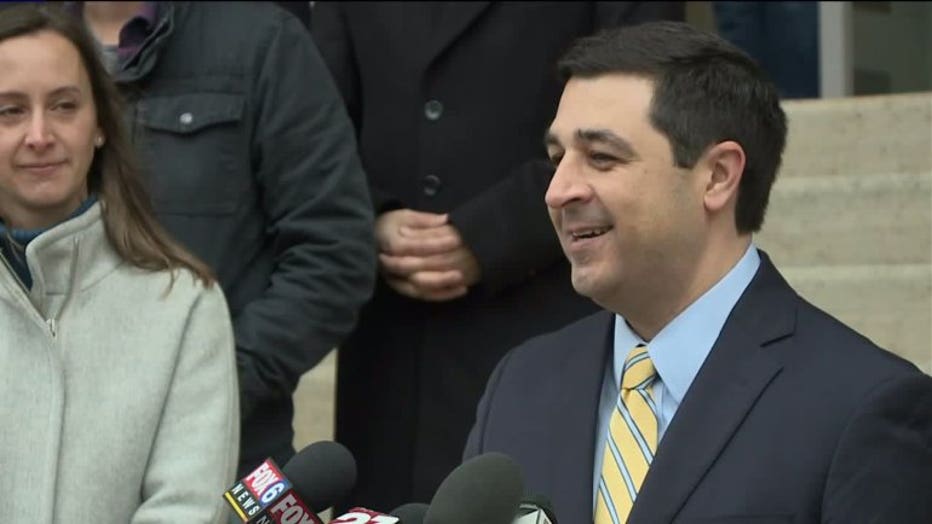 "I'm Josh Kaul and I am honored to be your next attorney general," said Kaul.

Kaul thanked his supporters, campaign workers and his family.

"Thank you to everyone who cast a ballot and helped make this midterm election one with very strong turnout. Thank you to everybody who supported this campaign, everyone who volunteered, who posted about the campaign on social media. Everybody who talked to friends and neighbors about what was at stake in this election. Thank you to my family. There are not words to express how your support throughout my life has meant to me. Lindsey, thank you for so much. I am incredibly lucky to have such a wonderful wife and two amazing boys -- Simon and Henry. I want to say thank you to Attorney General Schimel. We ran a spirited campaign, and as I've talked about throughout the campaign, I'm lucky to have grown up in a family that was deeply involved in public service and I have enormous respect for Attorney General Schimel's long career in public service," said Kaul.




He pledged to serve as Wisconsin's watchdog, saying he will fully investigate DNA matches from rape kits. He also vowed to step up enforcement efforts targeting large-scale drug traffickers, and protections for the environment, schools and consumers.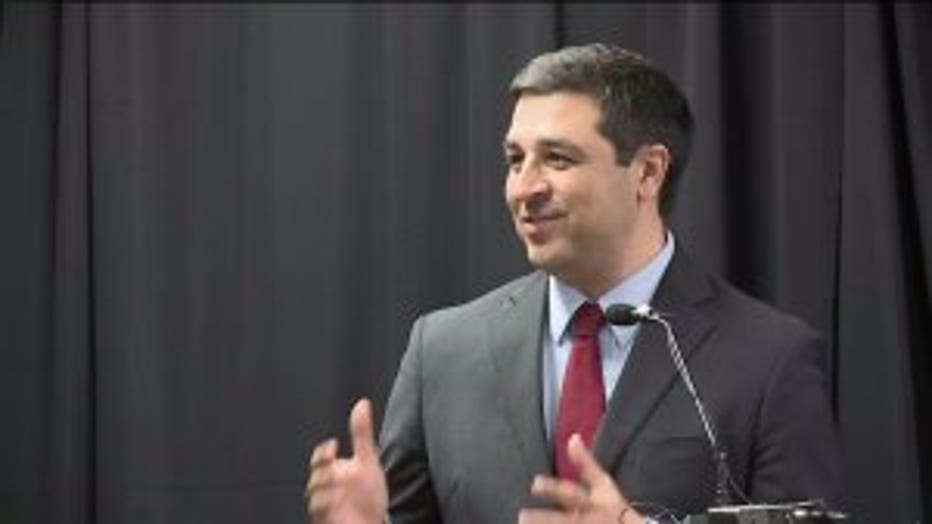 "I will ensure that DNA matches from testing of kits in our rape kit backlog are fully investigated. I'll work with the Legislature and governor to address the increase in testing times at the state's crime labs. We're also going to start responding to our opioid epidemic like the crisis it is, and we're going to do more to address our meth problem as well. Under my leadership, we are finally going to be serious about holding the pharmaceutical companies accountable for their role in the opioid epidemic. I'll ensure our enforcement efforts are targeting large-scale drug traffickers and I'll be an advocate for expanding access to substance abuse treatment here in Wisconsin. I will fight to expand Medicaid in Wisconsin, which would allow us to cover about 80,000 additional Wisconsinites under BadgerCare, which means that more people would have the coverage they need to pay for treatment, and which would save the state about $190 million a year that we can put to other productive uses like expanding access to health insurance, reducing health insurance costs and finally, addressing our prosecutor shortage here in Wisconsin. When I take office, I will also work with Tony Evers to withdraw the lawsuit that is seeking to invalidate the Affordable Care Act. No one in Wisconsin should be denied health insurance coverage because of a pre-existing condition, and protections for people with pre-existing conditions should be at risk. We also need a more serious approach to school safety here in Wisconsin. As your attorney general, I will advocate for some commonsense gun safety measures, including universal background checks, a ban on bump stocks and a red flag law. We also need funding for long-term mental health programs in our schools and I call on our Legislature to take action and do more on school safety," said Kaul.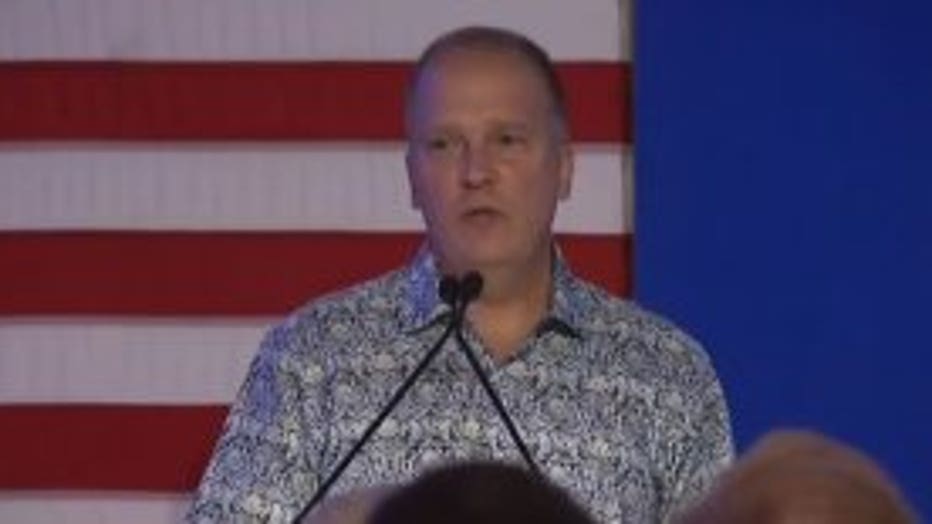 Schimel did not concede, and said he won't until the municipal and county canvasses are complete, all military ballots are accounted for and every vote is counted.

"While this was a race that was close, the results were also clear, and we look forward to moving forward," said Kaul.

Below is Attorney General Schimel's statement released on Wednesday morning:

"I just got off the phone with Josh Kaul. While the results are not final, it appears he has won this race. I told him I am waiting until the municipal and county canvasses are complete, all military ballots are accounted for and that every vote is counted. We also want to know more about what happened with the absentee ballots in Milwaukee County. However, if the margin does not substantially change, I have vowed that my team will assist him in making the transition as smooth as possible. I want to thank nearly 1.3 Million Wisconsinites for their votes, their prayers and support. We will all know more in about a week."