"I actually did it:" After trying it all, woman shares how she was able to lose 60 pounds


MILWAUKEE -- A recent report showed nearly 40 percent of Milwaukee residents were considered obese, and the city's obesity challenge is worsening. For many, losing weight is an uphill battle. One woman knows that all too well.

The word "diet" has become one that most people dread. For some, it conjures up visions of grapefruit, cabbage soup and celery sticks. Try getting through a workout with just that for fuel!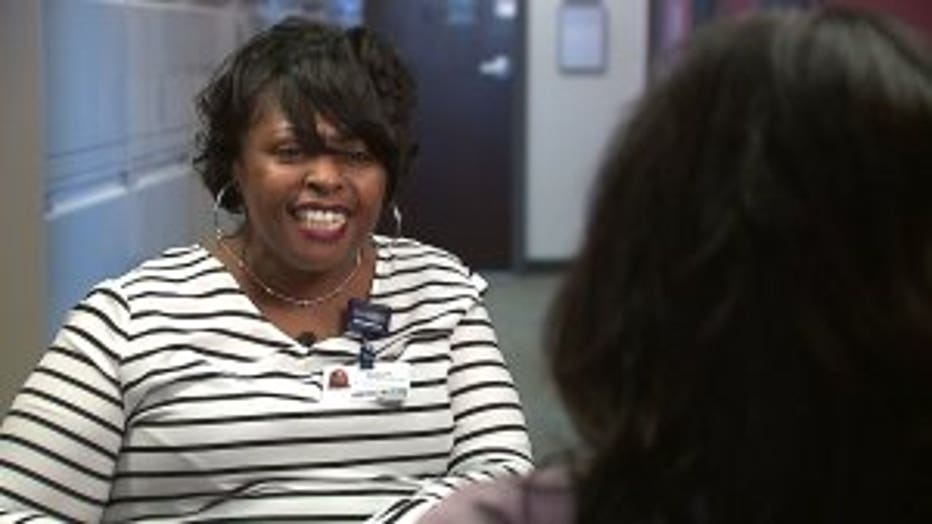 Kim Simpson tried it all in her effort to lose weight, until she found the best way was really the easiest of them all.

Sometimes you have to undo your laces, and take a few small steps to turn a corner in your life and make a change. That's what Simpson is doing.

"I love it! I am, like, excited!" Simpson said.

Her excitement comes from the new skin she's in. Everyone she knows, especially her colleagues at Froedtert and the Medical College of Wisconsin have taken notice. Simpson said she can remember the exact day with the light-bulb switched on, and she realized something needed to change.

"It was July 27th, 2015," Simpson said.

It began with "Wellness Works," a program the hospital offers to encourage employees to get or stay healthy.

"Had my weight checked. Had my blood work done -- the waist, the height and everything. We got our results back, and I was at risk for pre-diabetes. My cholesterol was high, and the weight. I made up my mind the next day that I was going to do something about it," Simpson said.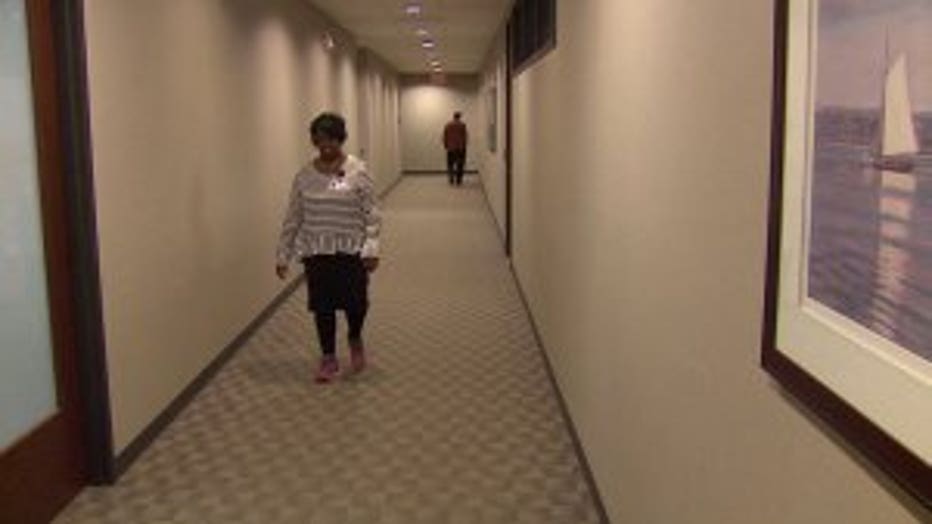 And she did. She began with some research.

 

"I started asking questions and talking people who I know lost weight. What do I do? How do I start it? I even started doing the 10-day smoothies," Simpson said.

It didn't work, however...

"It helped kick-start what I needed to do to make that change," Simpson said.

She knew she had to make another change. Simpson loves sweets -- especially cookies -- but there was one sweet treat she really had a hard time letting go of.

"Giving up the soda. It was like an addiction. It's like it didn't matter how many I had. I wanted it," Simpson said.

And get this -- there was no weening her off of it. She simply stopped drinking it, and paid the price.

"I would get headaches. I would crave. I would get nervous," Simpson said.

She started drinking water -- lots of it, and it helped. Even so, things were about to get harder.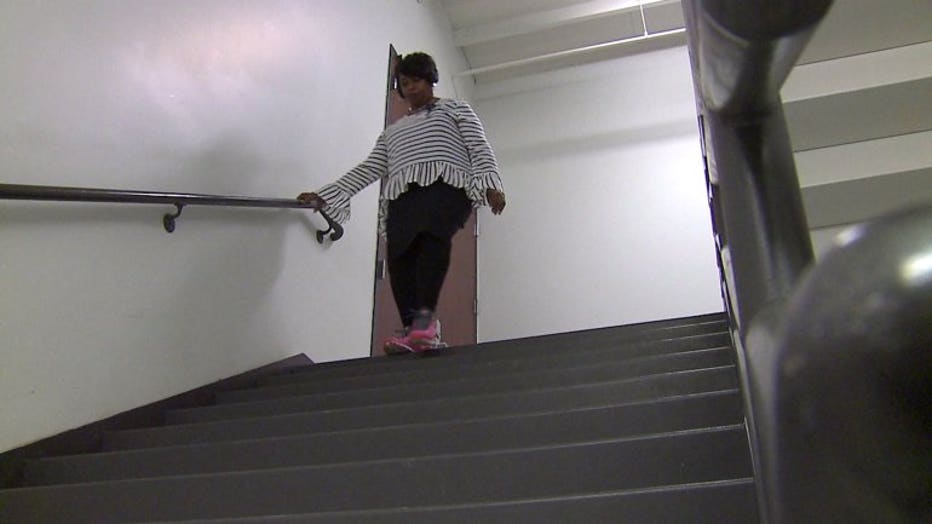 "I started walking. Once I started, I started off slow, and I will walk the downstairs hallway, and I will go around it at least 12 times and I would do it twice a day," Simpson said.

While the walking helped, the weight wasn't coming off like she hoped. At 5'1" and 237 pounds, she knew she needed to take the next step.

"I need to go to a gym. I need to do something to get this going a little bit quicker," Simpson said.

That decision, she says, was the toughest of them all.

"The hardest part as far as physical was joining a gym -- because you see all these healthy people, these small people and then there's me. I'm big. I felt intimidated. I finally decided, you know what, I'm not doing this for them. I'm doing it for me," Simpson said.

That healthy mindset has helped her in the kitchen, where she cleaned up her diet.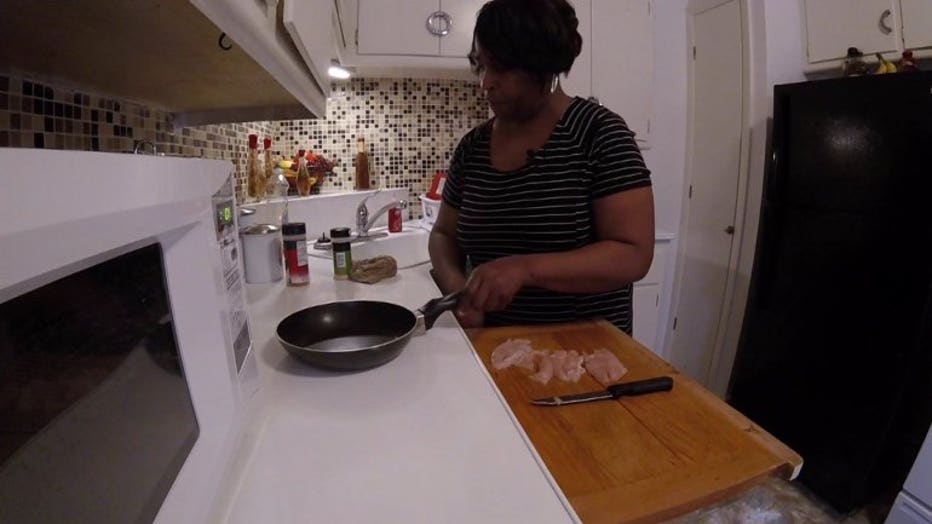 "I went from eating fried food to only baked. I went from eating not as much vegetables to constantly eating vegetables," Simpson said.

And remember those cookies she loves? She doesn't keep them around anymore!

"No cookies! Nothing," Simpson said.

Simpson has lost 60 pounds, and said she has 20 more to go to reach her goal. It's important to remember, this isn't a diet. It's a lifestyle change.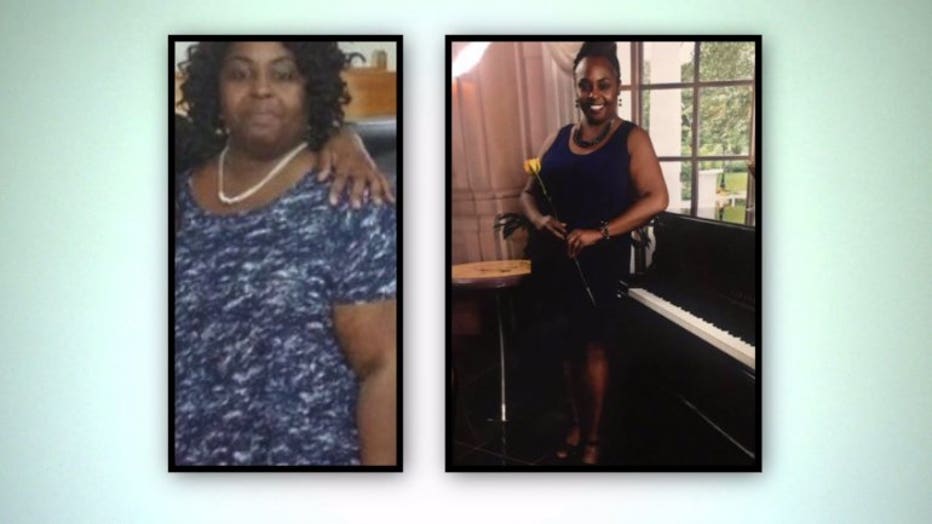 "I look back and I think 'I did it. I actually did what I set out to do,'" Simpson said.

Two of her biggest tips for others looking to lose weight: She keeps a food journal, and said it helps to really see what you're eating and drinking, and she said water is key. She suggests you try two glasses before each meal, and said you'll notice the difference.