Howards Grove man accused of driving drunk with his one-year-old child in the back seat
RACINE COUNTY -- A Howards Grove father is accused of driving drunk with his one-year-old son in the vehicle.

The accused is 33-year-old Larry Higgins, who is facing one count of operating while intoxicated, first offense, with a minor child in the vehicle.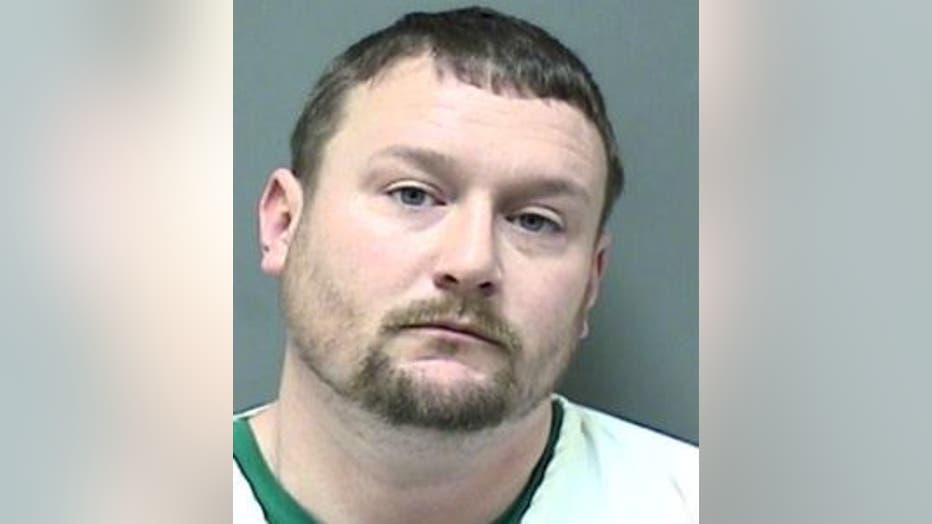 According to the criminal complaint, on Tuesday, March 8th, around 6:00 p.m., an officer observed a vehicle on 27th Street in the Town of Raymond traveling at 25-30 miles-per-hour in the 45 mph zone. The vehicle was traveling slowly enough that a line of cars had formed behind it.

The vehicle was noted to have a broken driver's side window covered with a clear covering similar to a painting tarp.

The vehicle stopped on the on ramp to I-94 with half of his vehicle in the right turn lane.

A traffic stop was then initiated.

As a deputy approached the driver, the complaint indicates an "overwhelming odor of intoxicants" was noted.

Higgins indicated he was "turned around," and was trying to get to Sheboygan.

The deputy pointed out that Higgins was heading south, and that Sheboygan was north.

It was noted that Higgins vehicle's registration was expired as of November 10th, 2015.

Higgins told the deputy he had dropped his wife off at O'Hare International Airport, and that he was trying to get back to Sheboygan.

Higgins was noted to have slurred speech, and glossy, bloodshot eyes.

The deputy noticed there was a young child in the back seat -- a child under the age of two.

When asked how much he had had to drink, the complaint indicates Higgins "seemed surprised" and said "none." When the deputy indicated he could smell intoxicants, Higgins said he had had one drink at the airport.

Field sobriety tests were administered, and the complaint indicates Higgins performed poorly.

He was then placed under arrest.

According to the complaint, "multiple open bottles of whiskey" were found in Higgins' back seat, along with "multiple open cans of Steel Reserve Spiked Punch." Some of the bottles were lying on the floor next to the child.

A blood draw was taken at the hospital.

Higgins made his initial appearance in court in this case on Wednesday, March 9th. Cash bond was set at $150, and Higgins pleaded not guilty. It was ordered that he not consume or possess any alcohol.

A pre-trial conference was scheduled for April 7th.