'How can we feasibly use that much water?' Campbellsport utility bill claims family used 284K gallons


CAMPBELLSPORT — It's hardly a splash in a bucket. A Campbellsport family says their latest water bill has landed them in deep water. They're wondering, how could two people and a dog have used hundreds of gallons of water in just a few months?

The unexpectedly high water bill hit Teresa and William Whitney like a wave.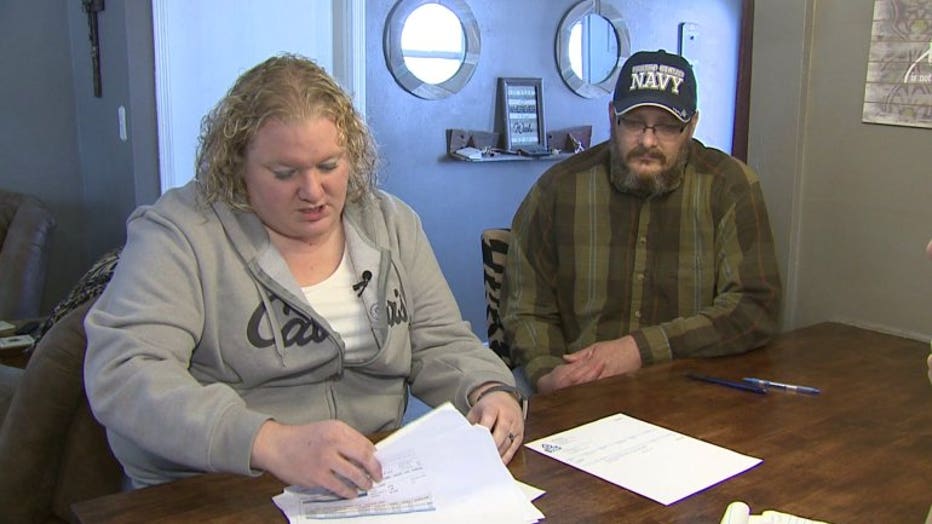 Teresa and William Whitney


"It was just utter shock," Teresa said.

The Village of Campbellsport contacted the Whitneys in March and told them their house was using a lot of water.

"Around 280,000 gallons used," Teresa recalled.

According to their water meter, between mid-December and mid-March, their two-person household used 284,000 gallons of water -- a huge spike from the 8,500 gallons they'd used the previous quarter.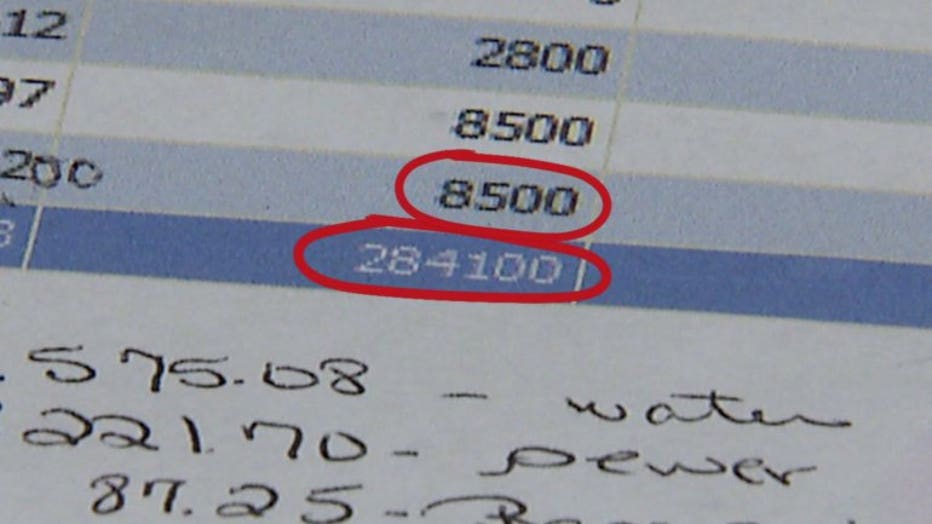 "I don't have $6,000 to pay for one bill that would have been five years' worth of water bills," Teresa said.

So, what would it take to use 280,00 gallons water?

It's like flushing your toilet 70,000 times or taking 14,000 showers.

It's more water than in all the tanks at Reimen Aquarium in Discovery World. It's enough water to fill all of the fermenting tanks at Lakefront Brewery -- twice.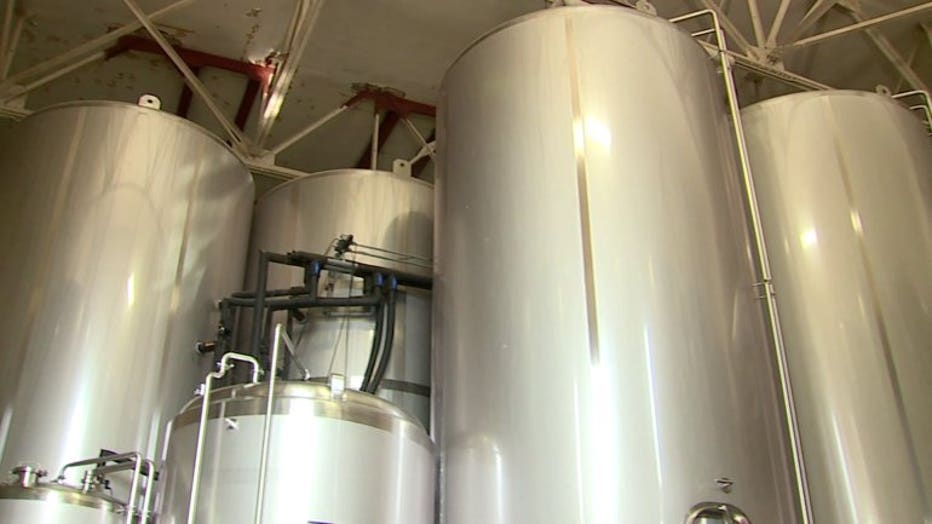 284,000 of water is enough water to fill all the fermenting tanks at Lakefront Brewery --- twice!


It's equivalent to leaving a kitchen faucet running, all day, for two to three months.

"How can we feasibly use that much water?" William said.

The Village of Campbellsport told FOX6's Contact 6 it tested William and Teresa's meter and "there was no error on our part or faulty equipment."

The deputy clerk wrote in an email that under Public Service Commission (PSC) regulations, it "cannot waive a properly calculated bill."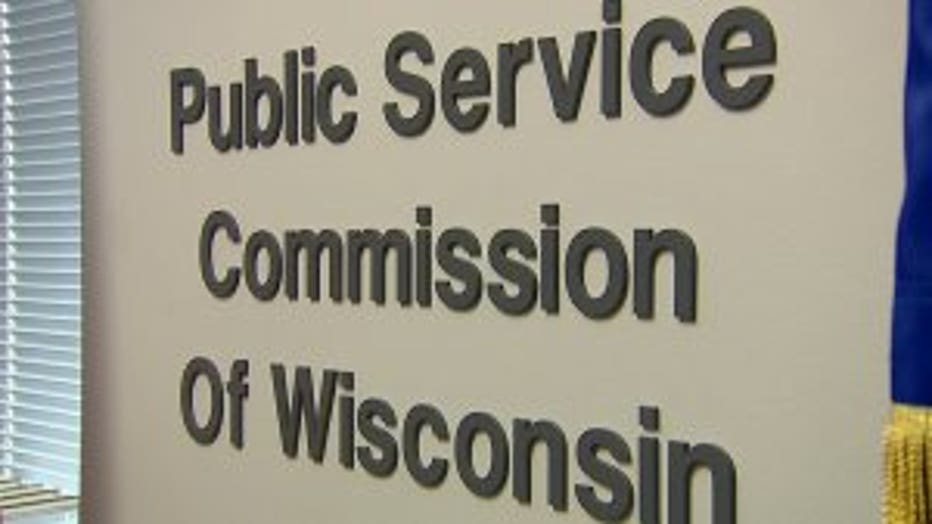 "The village came over the next day to look for leaks. Didn't find anything that leaked," Teresa said.

One day after notifying William and Teresa, the village ran a 24-hour test and found that water use had returned to normal levels.

Teresa said neither she nor her husband changed their habits or made any repairs.

"Nothings been fixed. Nothings been touched. Yes, he looked for leaks, but he didn't fix anything. He didn't turn anything," Teresa said.

Matthew Spencer of the PSC of Wisconsin says this much water use is highly unusual.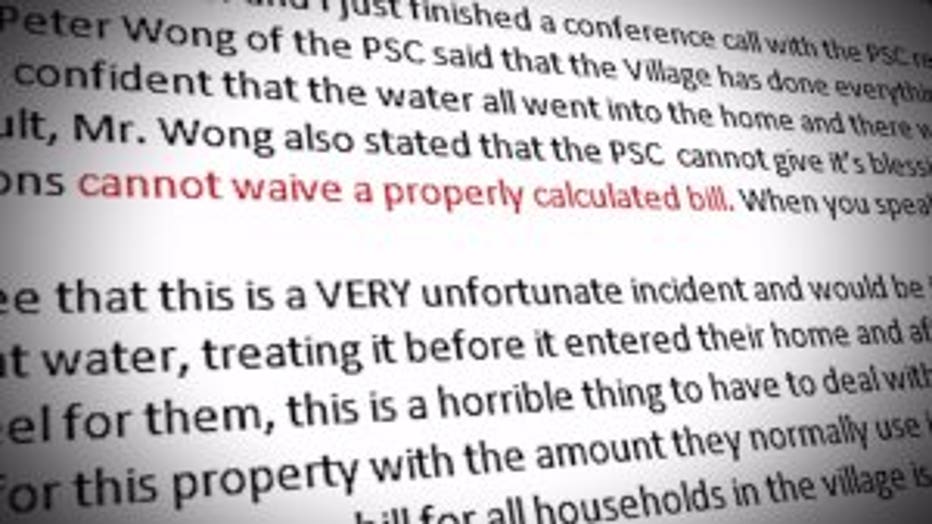 "It's rare, but it happens," Spencer said.

He confirmed William and Teresa's meter was working correctly and their bill stands.

"Unfortunately, the way that our utilities bill, if you leak, you're the one paying for it," Spencer said. "The water went somewhere."

While the PSC doesn't know what caused William and Teresa's high water use, Spencer says leaks are a common reason for a bigger bill.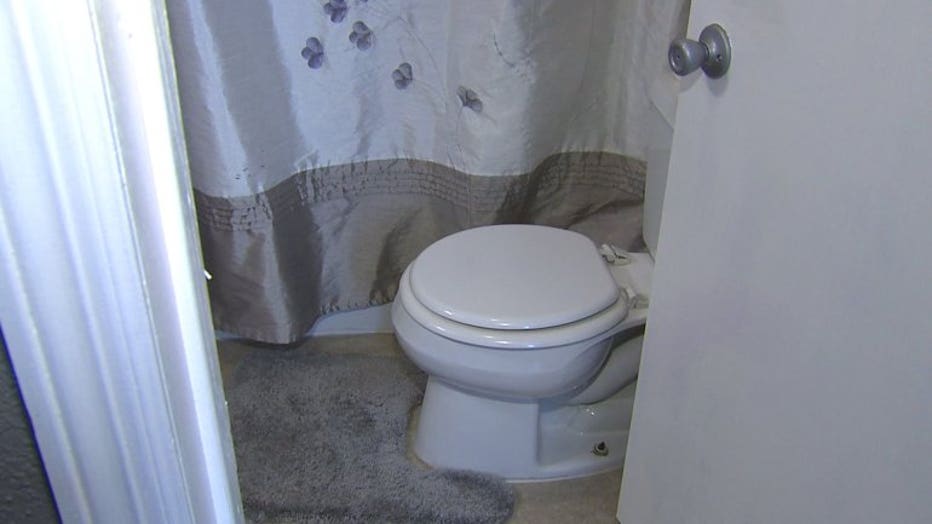 The toilet is the most common reason for water waste in a home.


"10 percent of households waste 90 gallons a day," Spencer revealed.

It's not always a leaky pipe. It could be your water softener, an outdoor spigot or a toilet.

"The big thing is your toilet. It's running, you're going to waste money," Spencer said.

William and Teresa say they called a plumber, but still don't have an answer.

"He said, 'there's no leaks,'" William said.

So it remains a mystery.

They even considered whether someone could have stolen their water, but say their outdoor valve was shut off for the winter.

Anyone who feels they have an incorrect water bill can file a complaint with the PSC, which will look into whether a meter is faulty and the billing.

In the case of William and Teresa Whitney, they will have to pay that bill over the next year.