"Horses and guns:" Mounted shooting is a unique sport, and some say, an adrenaline rush


ELKHORN -- It is believed to be the fastest growing sport in the country -- yet it is one that many are unaware of. Those involved call it an exhilarating passion that has them aiming for more.

Anna Peterson and Jennifer Miller's sport is "cowboy mounted shooting."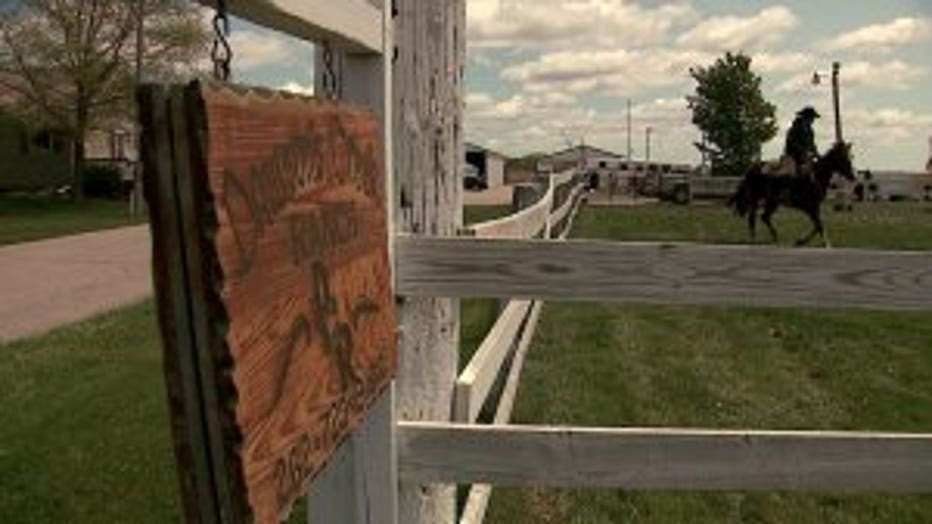 Dawson's Creek Ranch in Elkhorn


Peterson and her horse, Cabella recently tackled the course at Dawson's Creek Ranch in Elkhorn for the very first time.

"I got her when she wasn't broke and I broke her. So we do kind of share kind of a bond. I'm one of the only ones that's ever ridden her. I'm a little bit nervous actually. I had her out at a barrel race -- so she probably thinks that's what we're doing," Peterson said.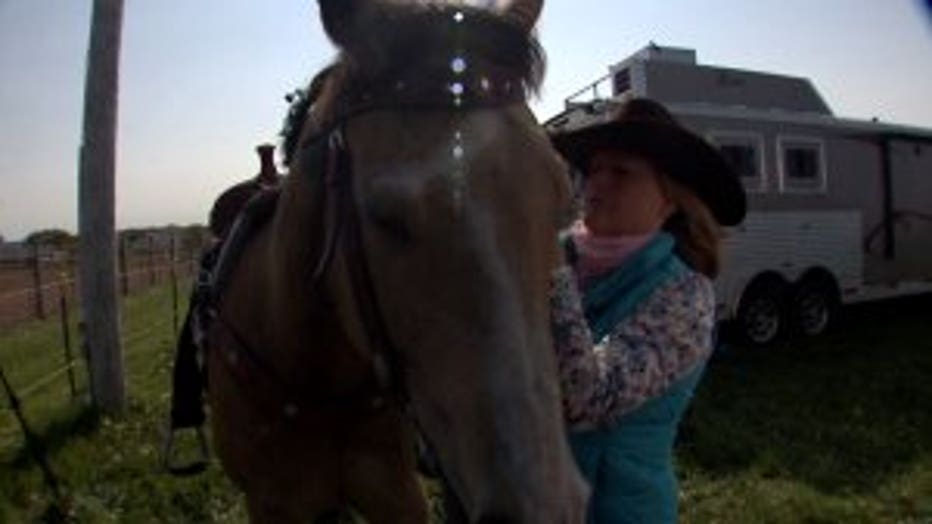 As Peterson waited her turn, Miller and her horse Cash entered the arena with a sense of style.

"They're your dance partner and it either looks really good or it could fall apart quickly," Miller said. "It's adrenaline. Like any competitor, I think there's a high of accomplishment. People go, 'my heart's pounding' or 'I didn't breathe the whole time.' That's a clue that this is your sport."

The sport involves "horses and guns."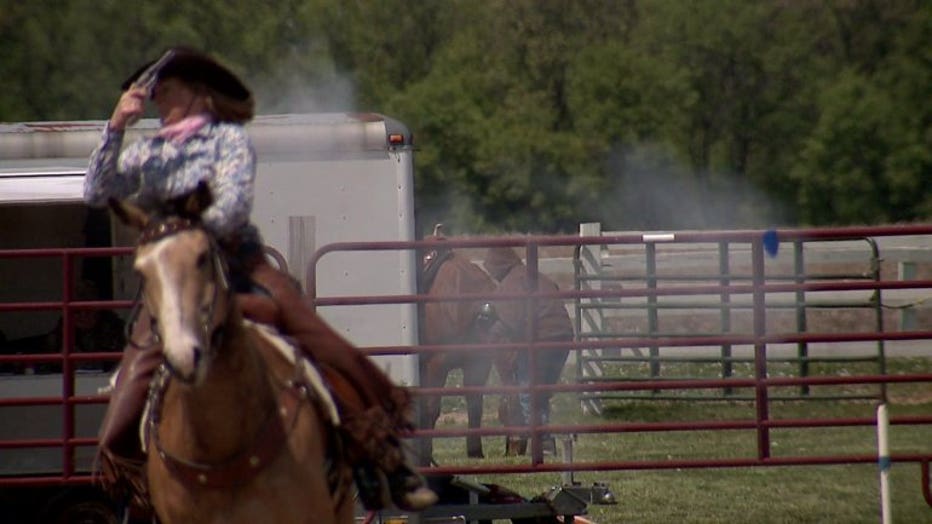 Peterson and Miller are part of the "Mounted Justice Club" in Wisconsin.

"We are riding horses through a pattern with two .45 pistols with a load that, it's not bullets, but it's a load that will pop the balloons. And it's with single action guns that we have to cock first, each time. We have to switch over to the other because there's only five per. And complete the last five and then come home. It's a timed event. But it's also about accuracy," Miller said.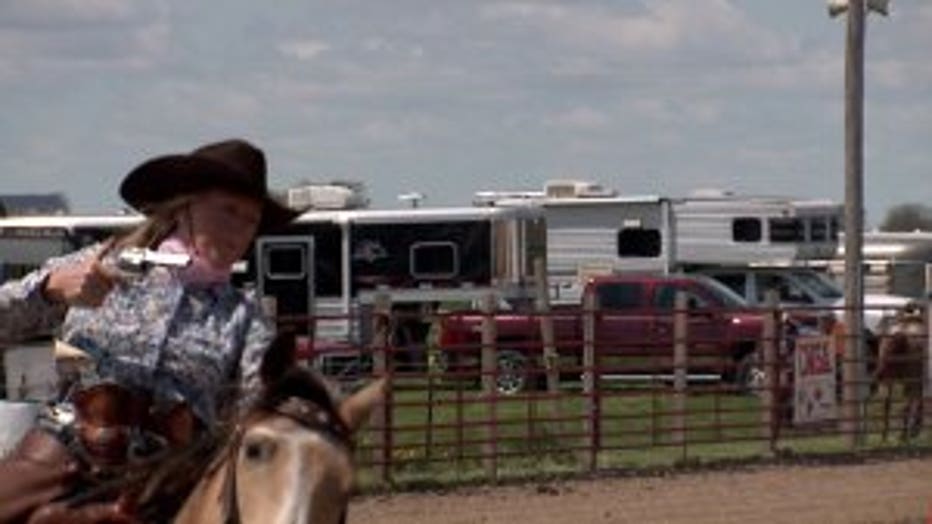 "If you think about it, you've got reins in one hand, you're turning your horse, you're trying to fire and focus on the balloon," Mary Pierson, VP of the Mounted Justice Club said.

Some of the skills needed come from her time barrel racing, but the addition of the .45 revolver was a game-changer for Peterson.

"I think this is more fun because, like, guns are incorporated -- the shooting and the adrenaline from that. I've always kind of liked guns. I shot trap in high school and stuff. So now that I'm out of that, picked up some other things," Peterson said.

In some events, riders will forgo one of the revolvers and use a shotgun or rifle to shoot their targets.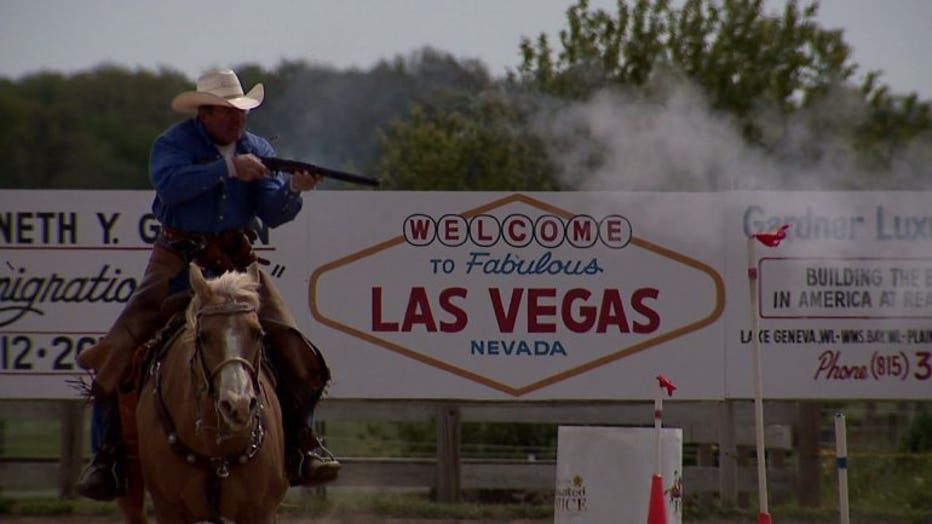 For more than 20 years, Mounted Justice has been in Wisconsin, and Pierson is the founder.

"I was hooked. One time on the horse, shooting off the horse and the adrenaline, it just takes you. It is so much fun," Pierson said.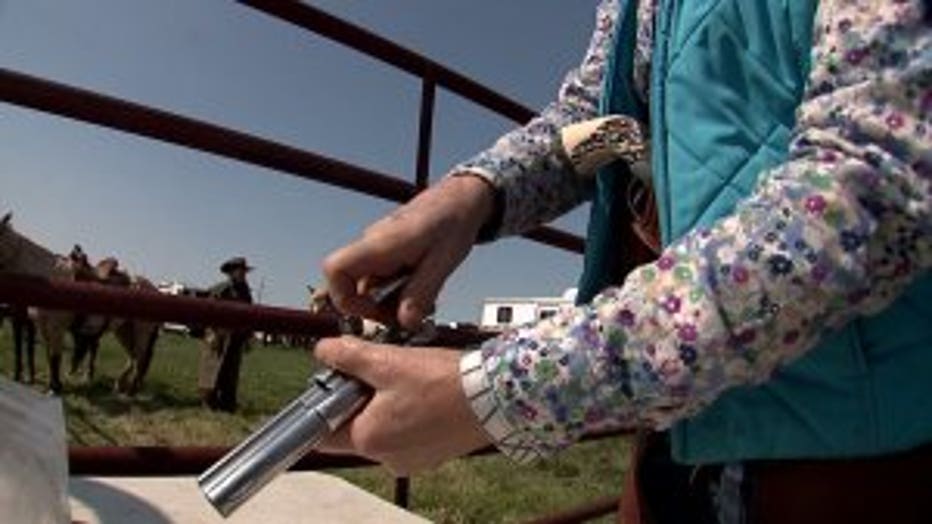 That's probably why the members of this unique club have become like family.

"You'd be amazed at the stories of people going a state away to go rescue somebody who's broken down and transfer their horses and figuring that out. It's pretty incredible," Miller said.

Peterson says it's that camaraderie that made her first ride that much easier.

"They're all super nice and friendly. They're very helpful," Peterson said.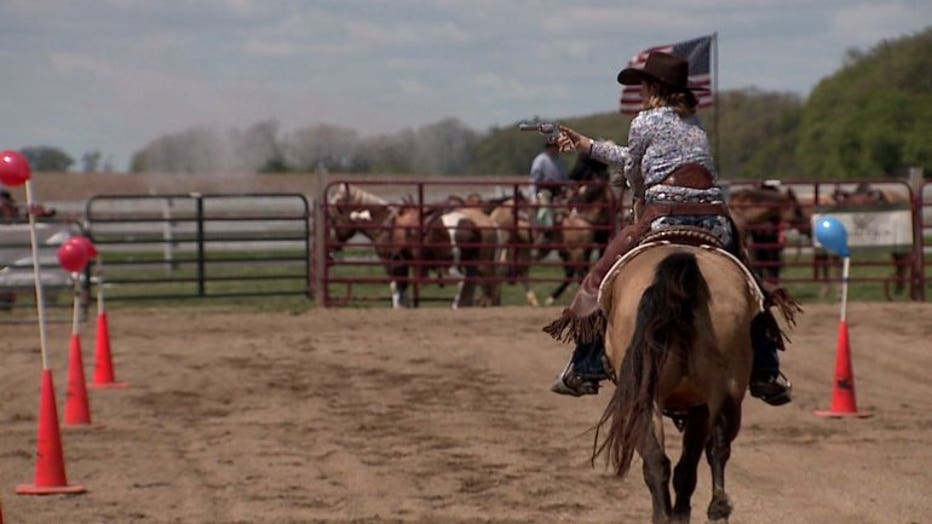 "We are all like proud parents -- every one of us. Just to see the success," Pierson said.

Mounted shooting is for people of all ages -- but kids under the age of 12 don't use real guns, and gun safety training is required for everyone.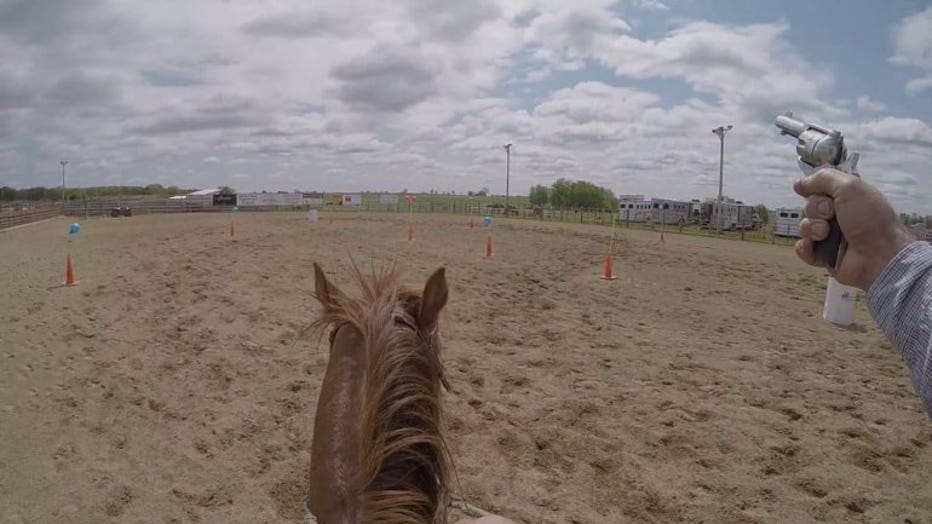 CLICK HERE to learn more about mounted shooting and the Mounted Justice Club.