"Hoping for a miracle:" More than 1,000 take part in bike ride in honor of Chris Kegel after cancer diagnosis


MILWAUKEE -- A Milwaukee icon and cycling legend was honored Sunday, September 25th after receiving a serious and devastating diagnosis. The cycling community rolled out to honor the man behind Wheel & Sprocket and so much more.

The mass group of bicyclists gathered at State Fair Park Sunday.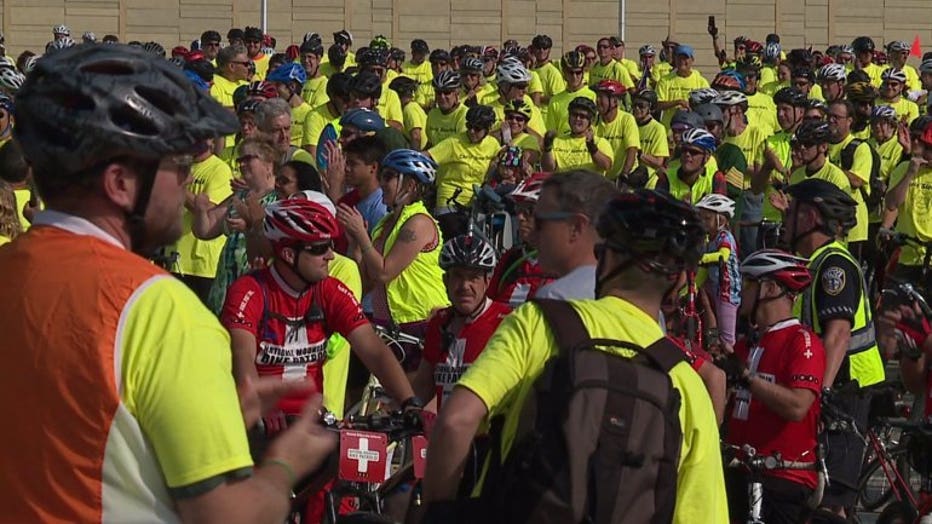 "Words can't describe how beautiful this is," Amelia Kegel, Chris Kegel's daughter said.

Cyclists, creating a sea of yellow, prepared to take on the Hank Aaron Trail.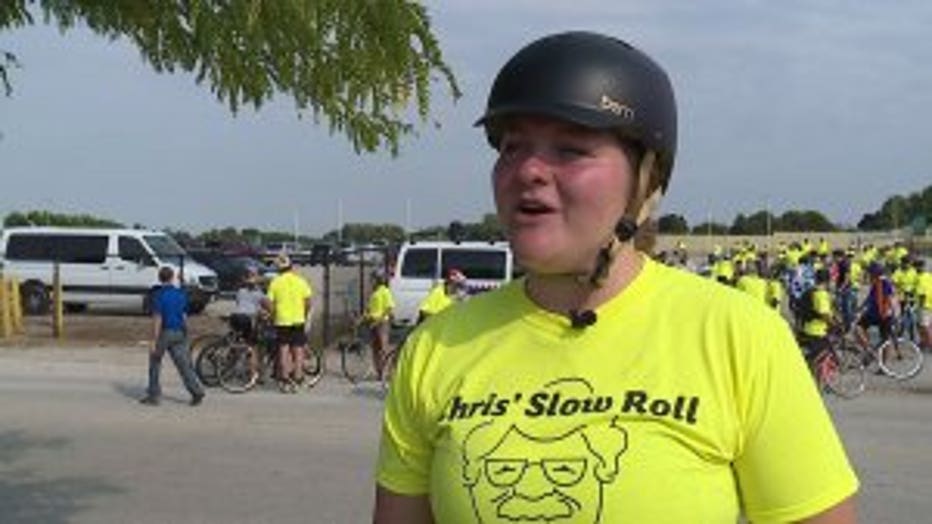 "It`s all about enjoying the ride with friends," Amelia Kegel said.

More than 1,000 friends came together for a "Slow Roll" bike ride in honor of Chris Kegel.

"My dad has always been such a nice guy and nice to every person he meets," Amelia Kegel said.

Riders navigated the picturesque terrain toward Lake Shore State Park, taking in the scenery while reflecting on the impact Chris Kegel, owner of Wheel & Sprocket, has had.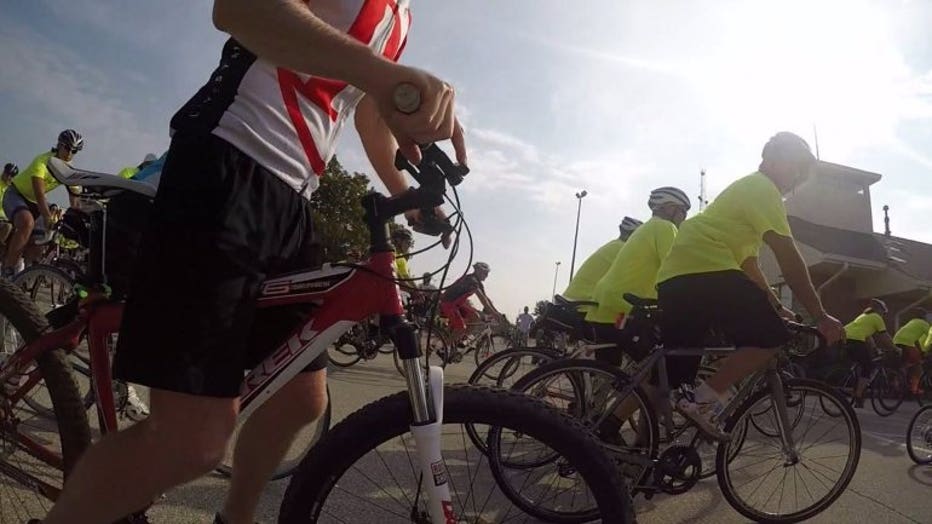 "My dad has served on some of the founding boards for all of the big national scale bike advocacies, so People for Bikes and League of American Cyclists," Amelia Kegel said.

On Sunday, they peddled in support of the cycling icon who has his own uphill battle after receiving a devastating diagnosis.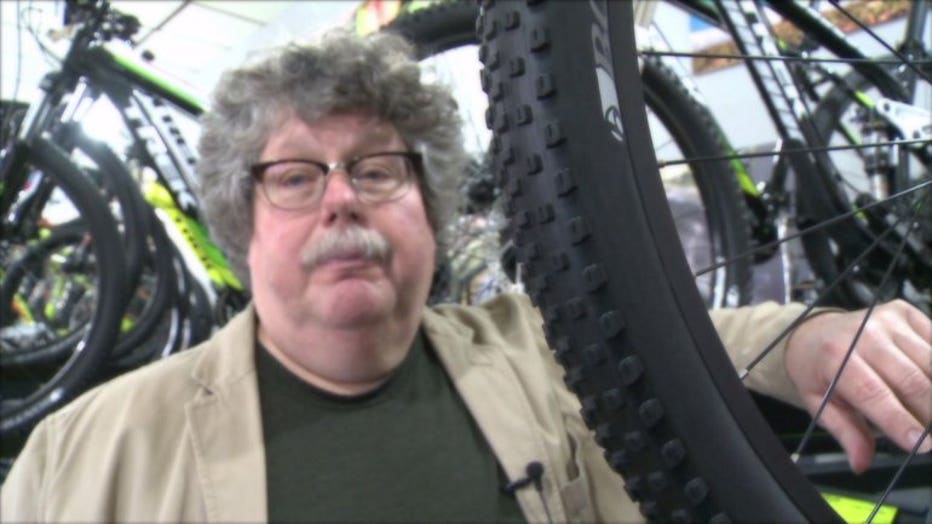 "It`s a type of bile duct cancer and we are still learning more. It's very aggressive and the treatment options are looking slim," Amelia Kegel said.

Sunday was officially named Chris Kegel Day with a proclamation by the Milwaukee and West Allis mayors.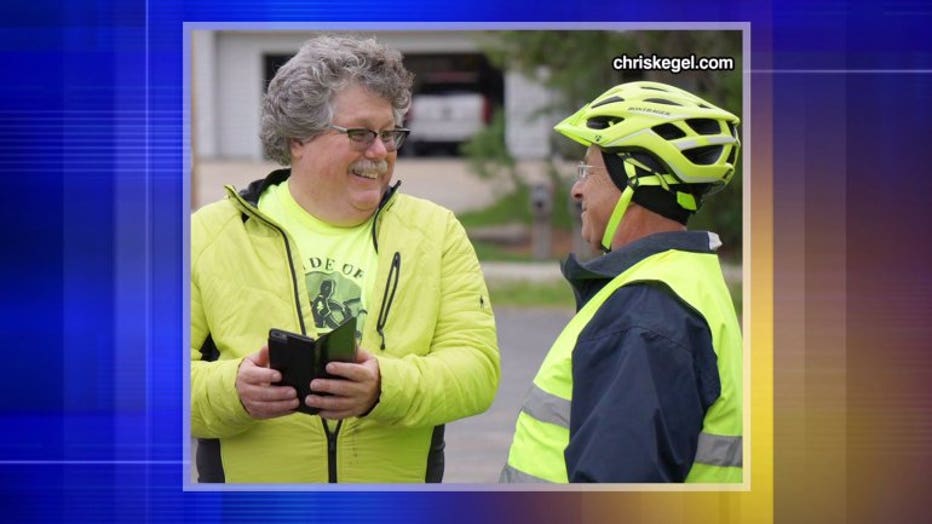 Throughout his more than 40 years of work, Kegel has touched so many people. That's evident with the number of participants Sunday, but also, the loving notes written to him on boards.

"The positivity this man has is infectious. I really think that the love and support we are getting from people is really working. We`re hoping for a miracle. It's all about celebrating this wonderful guy and hoping to heal him with love," Amelia Kegel said.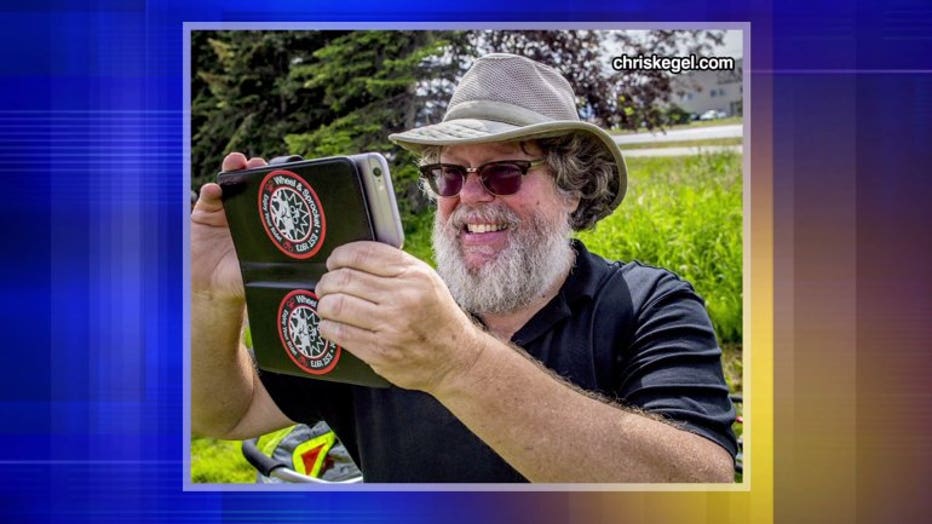 Due to his health, Chris Kegel wasn't able to be a part of the ride Sunday, but he did meet up with friends at Kegel's Inn afterwards to watch the Packers game.

CLICK HERE for more information on Chris Kegel, including health updates, history and ways you can support him.