"Hopefully it makes a big impact:" 8,000 red knit hats donated to American Heart Association


MILWAUKEE -- Volunteers from near and far knit red hats for babies here in Wisconsin. And on Monday, February 1st, all newborns at Aurora Birthing Centers across the state began wearing the hats to raise awareness about a deadly disease.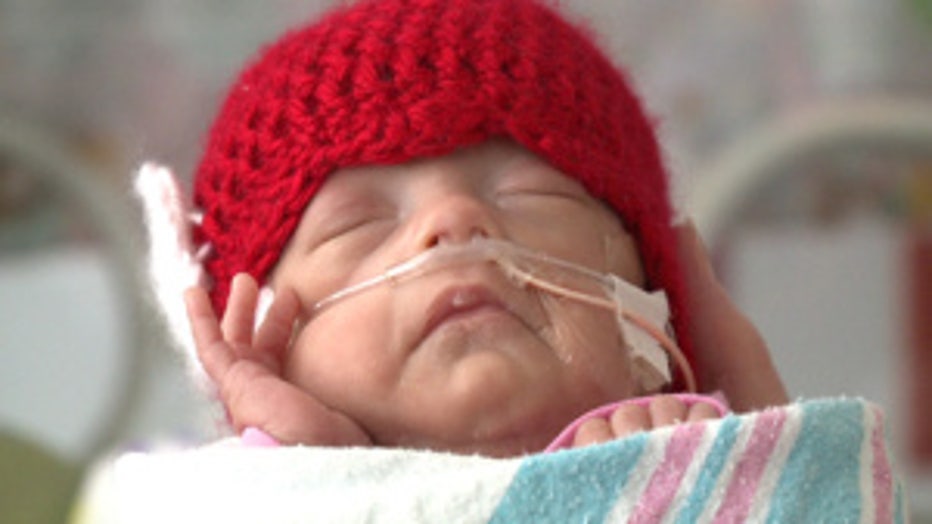 Zackary McGraw has a heart murmur. His parents are worried it could be a sign of a congenital heart defect.

"With the family relationship, there is that added concern it could affect him too," said Patrick McGraw.

Zackary's grandmother suffers from hearth problems.

"I remember growing up, her being out of breath, tired, constantly having to take naps and the constant doctors and hospitals and pacemakers and treatments," said Patrick McGraw.

Heart disease is the number one killer of Americans. Congenital heart defects are the most common type of birth defect.

To raise awareness, Zackary and other newborns are wearing red hats to kick off American Heart Month.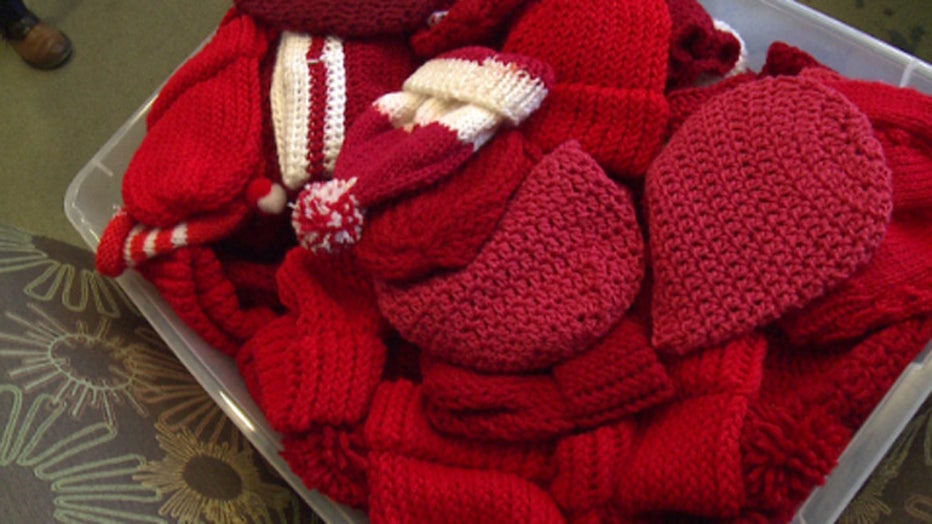 The goal was to have 3,500 red knit hats for newborns, but the American Heart Association actually received 8,000 of them. The hats came from 35 different states. That is enough for every newborn baby, at every Aurora Birthing Center in Wisconsin, and enough to keep the program growing next year.

Debbie Griffiths survived two heart attacks. Now a spokesperson for the American Hearth Association, she wants others to recognize the warning signs.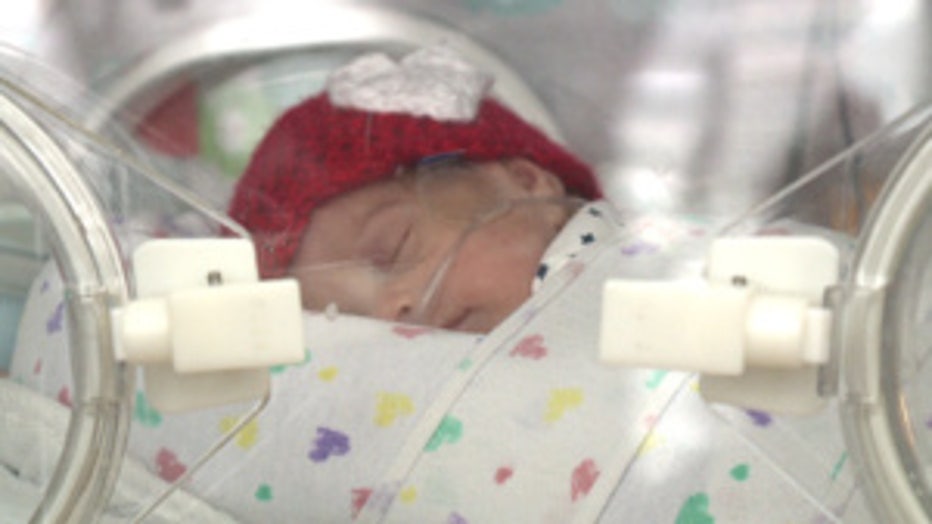 "I didn't realize that or I would have taken it more seriously and insisted that they call a cardiologist at least to have it checked out," said Griffiths.

The McGraws are touched by the support.

"Hopefully it helps make a big impact," said Patrick McGraw.

Little Hats, Big Hearts is a national program. This is the first year it's in Wisconsin -- thanks to a partnership between the American Heart Association and Aurora Healthcare.