Home hazmat collection: Rid your home of unwanted household chemicals
MILWAUKEE COUNTY -- It's a chance to rid your home of potentially dangerous materials in your home. Milwaukee County residents are allowed to drop off unwanted household chemicals at the Friday, October 14th and Saturday, October 15th at State Fair Park.

It's free to visit Milwaukee Metropolitan Sewerage District (MMSD) Home Hazmat collection sites where you can properly dispose paint, motor oil, rechargeable batteries, and much more.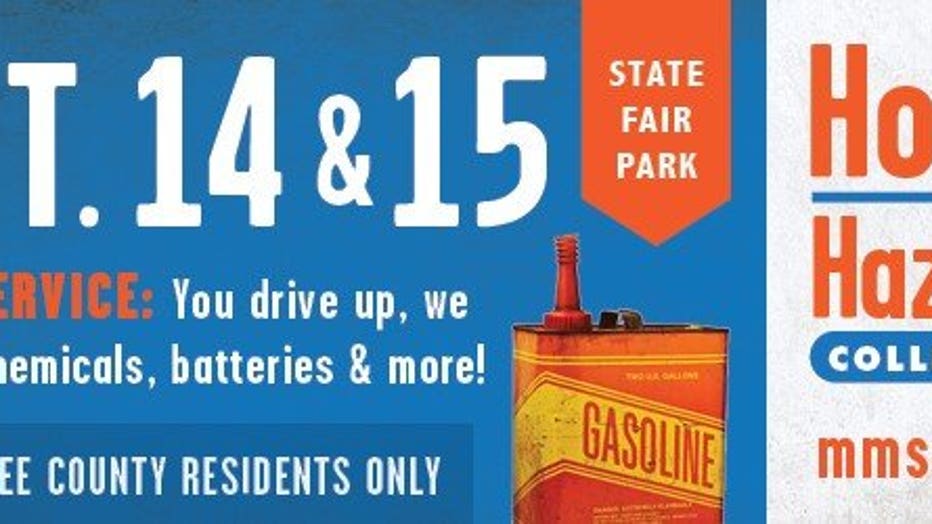 The collection at State Fair Park is by gate 8, just off South 76th. Street from 11 a.m. to 2 p.m. on October 14 and from 8 a.m. to 2 p.m. on October 15.

There are also three facilities are open all year in Milwaukee, Franklin, and Menomonee Falls.

For a list of things you can drop off, locations, and hours, go to: www.mmsd.com.