Help those in need: Stan's "Share-A-Pair" shoe drive runs through February 29th


MILWAUKEE -- Cleaning out your closet? Don't dump the shoes you no longer wear! They could have a whole new purpose as far away as Guatemala.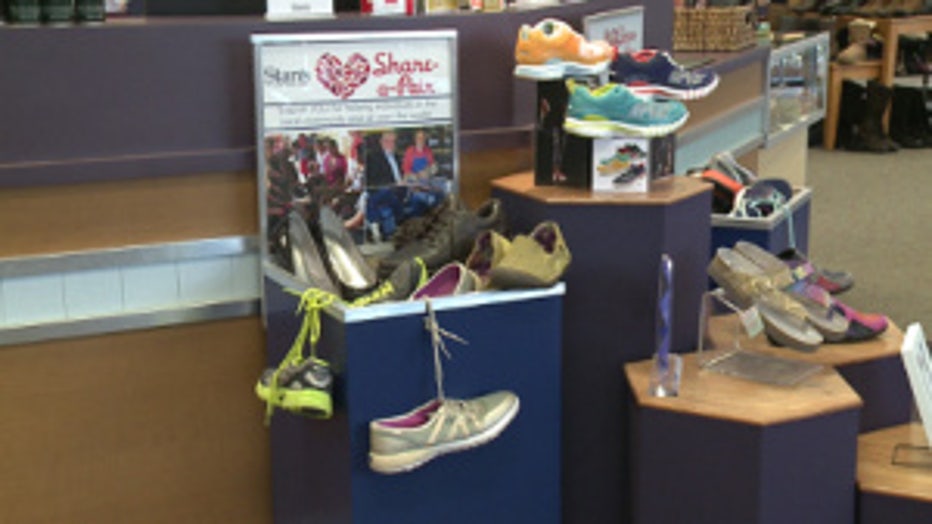 It's a donation that will touch the lives of so many.

"I think we brought in one pair of boots and at least eight or nine pairs of shoes," said Sue Stange.

Donated shoes will be distributed locally to Repairers of the Breach, a homeless shelter in Milwaukee and Father Gene's HELP Center in West Allis.The remainder of the shoes will be given to Soles4Souls.

It's all through the "Share-A-Pair" shoe drive hosted by the family owned business, Stan's Fit For Your Feet.

"My grandfather started it, my dad continued it, and now we`re the third generation continuing the shoe drive to give back to our community," said Megan Sajdak with Stan's Fit For Your Feet.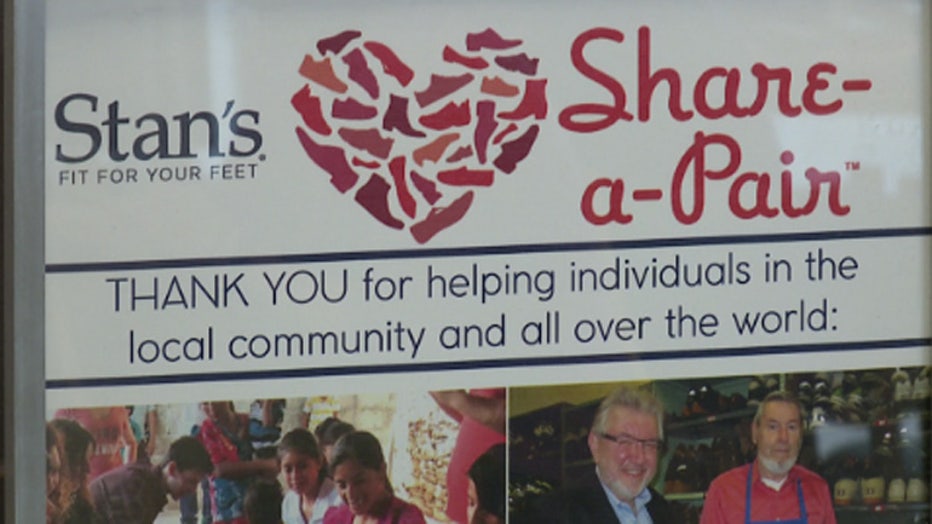 Sajdak and her brother Ben traveled to Guatemala last year, donating some of the shoes they collected with the help of the non-profit Soles4Souls.

"There was a 70-year-old woman who traveled about four hours, walking on the terrain without a pair of shoes, to come to us," said Sajdak.

The Sajdak's go to Guatemala again in mid-March. They've set a goal to collect 25,000 pairs of new or gently-used shoes.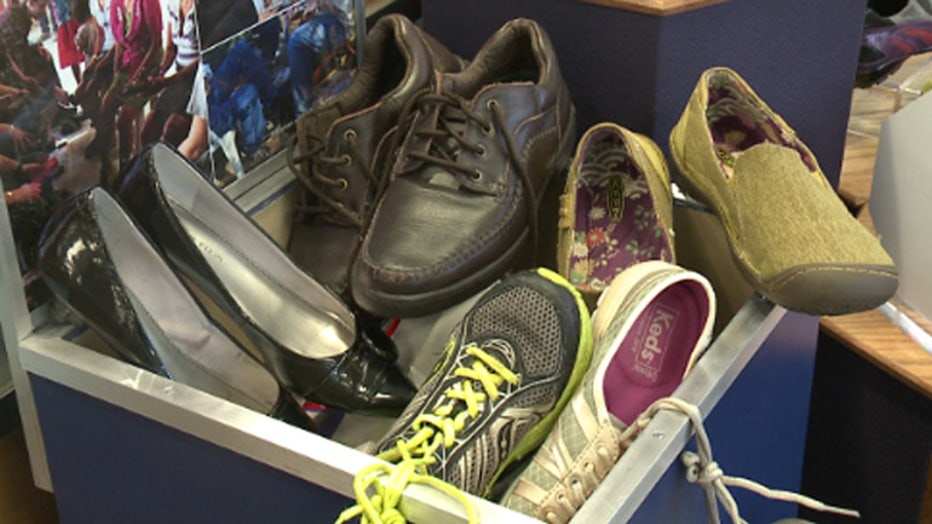 "We would like any type of shoe that is durable," said Sajdak.

New or gently-used shoes can be dropped off Monday through Friday from 9:30 a.m. to 9:00 p.m., Saturdays from 9:30 a.m. to 5:30 p.m. and Sundays from 11:00 a.m. to 5:00 p.m. at any of the following "Share-A-Pair" collection bins:


Anyone donating shoes to the "Share-A-Pair" drive will also receive $10 off of their next footwear or handbag purchase through the end of February at any Stan's Fit For Your Feet or New Balance Milwaukee location.

PHOTO GALLERY: