'He loved his community:' Scores pay respects at funeral for fallen Appleton firefighter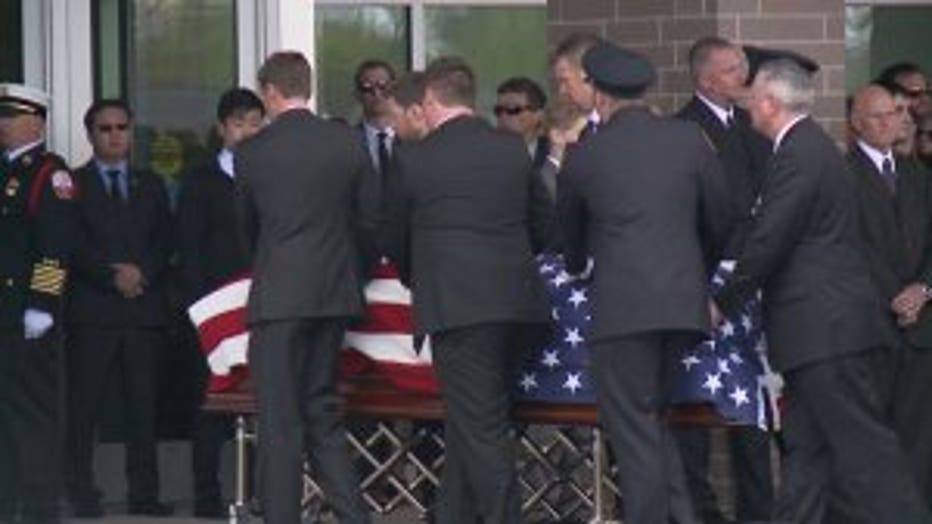 Funeral for Appleton firefighter Mitchell Lundgaard


GRAND CHUTE -- Scores of people paid their respects to a fallen firefighter at Appleton Alliance Church in Grand Chute. A funeral service began around 6 p.m. Monday, May 20.

Many in uniform, from numerous police and fire departments across the state, streamed into the church -- where a visitation was held prior to the service.

"The community is very affected. All of us, whether we knew him or not, the community is definitely affected," said Yolana Fordham, an Appleton resident.




Before the service, a silent procession weaved through Appleton in honor of the 14-year veteran of the Appleton Fire Department.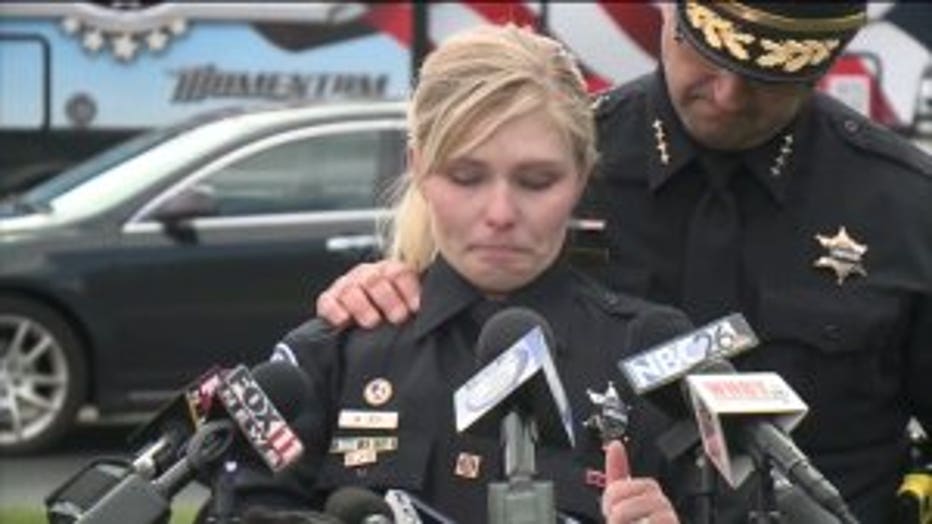 "We've seen in the past few days how many lives were impacted by Mitch's service to our community, and knowing that Mitch will not be forgotten brings us comfort during this difficult time," said Officer Meghan Cash, Appleton Police Department and Lundgaard family spokesperson.

Lundgaard lost his life on May 15 while responding to a medical emergency at Appleton's downtown transit center. Officials said after the patient received care, he and police on the scene got into a shootout near the library.

"This type of thing doesn't happen in this community," said Erin Riesenweber, Appleton resident.

Lundgaard, a husband and father of three, was the first Appleton firefighter in 86 years to die in the line of duty.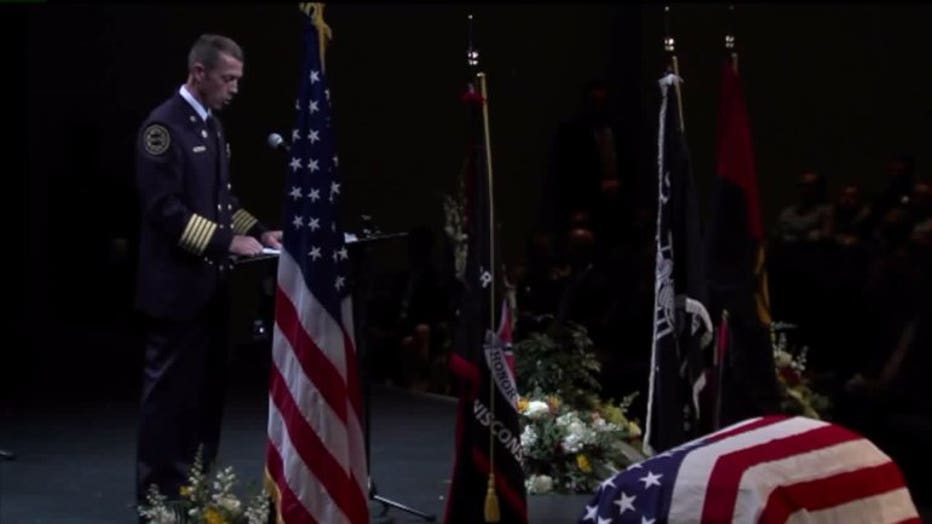 Appleton Fire Chief Jeremy Hansen


"I am proud to be part of a noble breed of unselfish people who dedicate their lives to protect you from the ravages of fire and other disasters," said Appleton Fire Chief Jeremy Hansen.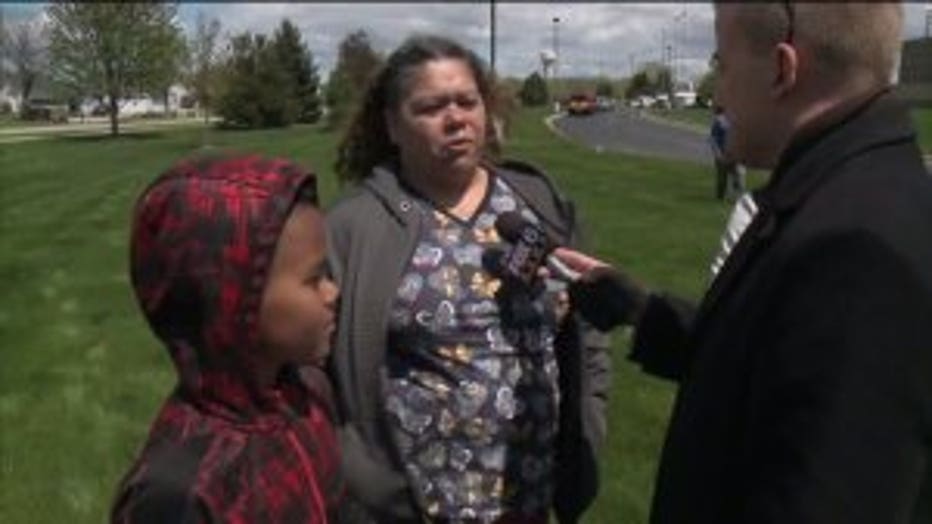 Words were, at times, hard to come by for a man who lost his life while simply doing his job.

"What do you say on a day like today?" said Appleton Mayor Timothy Hanna.

When Mitch became a firefighter, he swore to serve his community, helping people, and he died selflessly doing that," said Officer Cash.

"Just seeing the number of people holding flags. standing at attention, and saluting -- tears in their eyes -- it just tells you a lot," said Mayor Hanna.

"Mitch was...he was awesome. He was friendly. He loved his community, and just watching him interact with my son -- showing that love to my son... He loved his job. He loved his community and it showed," said Fordham, Appleton resident.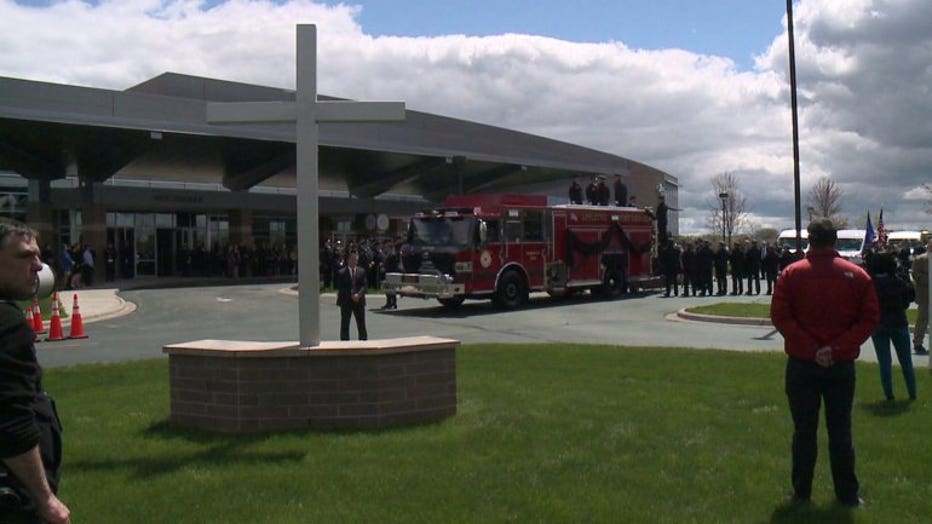 Funeral for Appleton firefighter Mitchell Lundgaard


Lundgaard's final resting place would be Riverside Cemetery in Appleton.