"He loved everybody:" Police seek 3 in fatal shooting of Timothy Olinger at Comments Lounge


MILWAUKEE -- Helping a friend and paying with his life. That is what family members say happened when a 32-year-old man was shot and killed outside Comments Lounge near 52nd and Hampton early Sunday, October 9th.




Community members came to a memorial outside Comments Lounge on Monday to pay tribute to Timothy Olinger. He came to help out a friend at the bar, according to family members. That is when someone shot him.

Milwaukee police are looking for three men whose faces were captured on the bar's video surveillance system.

Olinger's sister did not want to show her face on camera, but shared her anxiety over the situation.

"He helped everybody. He loved everybody. He was there for everybody, you know? That's why he's in the predicament that he's in now," Olinger's sister said.

Below are surveillance photos of three suspects police are seeking in this case, along with the suspect vehicle.

PHOTO GALLERY



In April 2015, Milwaukee police were at Comments Lounge to investigate the fatal shooting of two men. They died after a confrontation inside the lounge. A third man was injured by gunfire.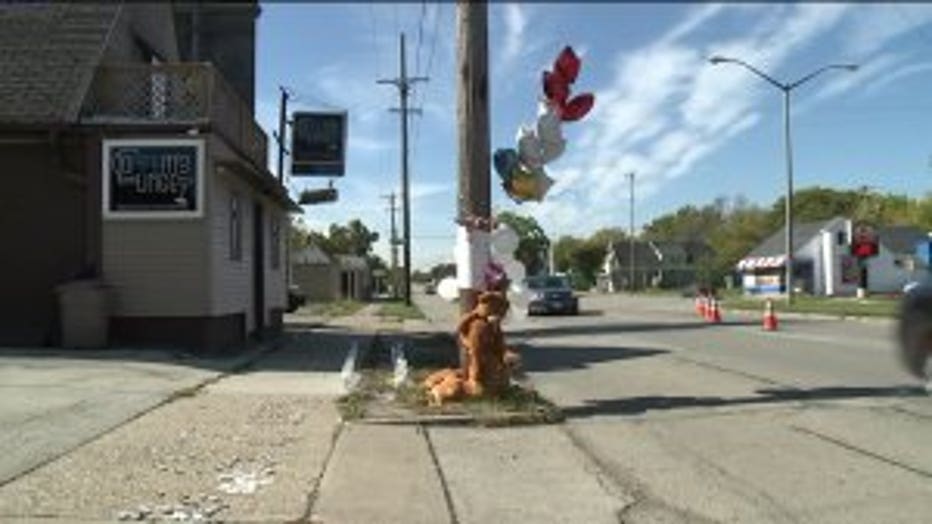 Memorial for Timothy Olinger at Comments Lounge


Neighbors FOX6 News spoke with previously wanted the bar shut down. That did not happen. But as the license for Comments Lounge comes up again for renewal in December, they say they will try once again.

Representatives with Alderman Khalif Rainey's office said Monday the alderman is concerned about violence and bars, but wants to wait until police finish the investigation before making any statement.

If you have any information that could help police in this case -- you're asked to give them a call.