"He is loved:" Community rallies around boy critically injured in bicycle vs. school bus crash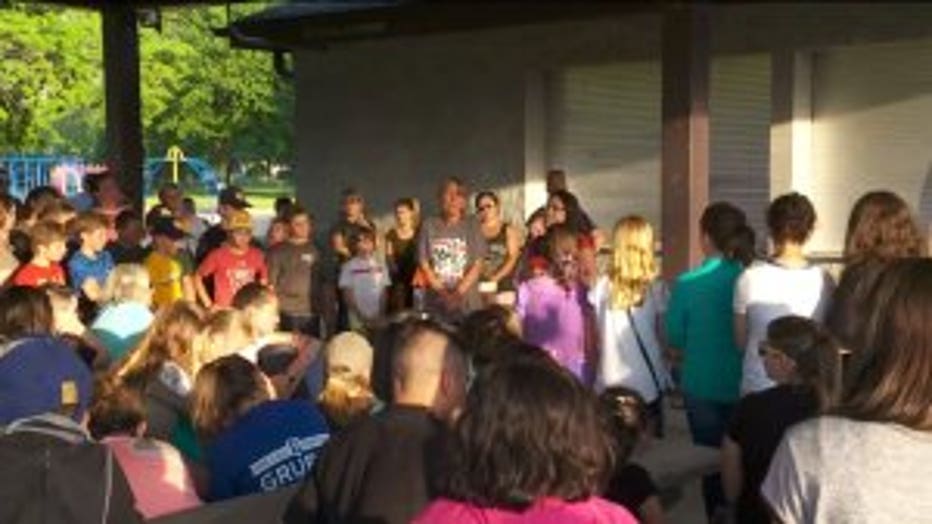 DOUSMAN -- As a 12-year-old boy fights to survive severe injuries, a community is rallying around him and his family. The boy was hit by a school bus while riding his bike Thursday, June 1st. Dozens gathered for a vigil in downtown Dousman the following night. People crowded into the shelter at Cory Park to offer their prayers and support for 12-year-old Camdin Hellmich and his family. "I want to thank everybody for everything," said Joyce Wildman, victim's grandmother, "I mean, this is just spectacular. Inside, I'm hurting but it makes you feel good, makes (his)  mom and dad feel good to know he is loved this much."
Joyce Wildman says her grandson is in for a long fight. Friday, the sixth-grader remains in critical condition.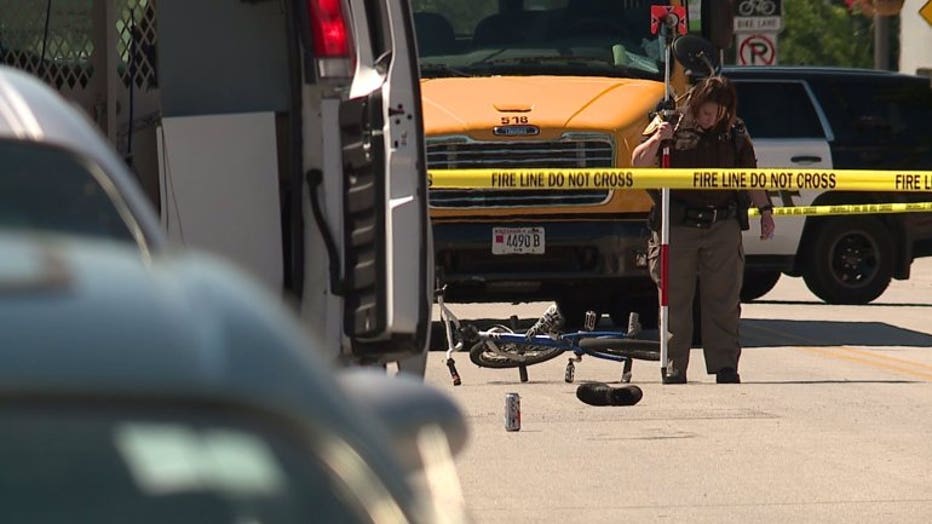 "They do have him sedated so that he's not moving but he's responding to things and we talk to him all the time," said Wildman, "Mom and dad are there 24/7." The love and support comes from far beyond Camdin's bedside. Dozens of classmates and friends signed a "get well" card, others attached photos to a board.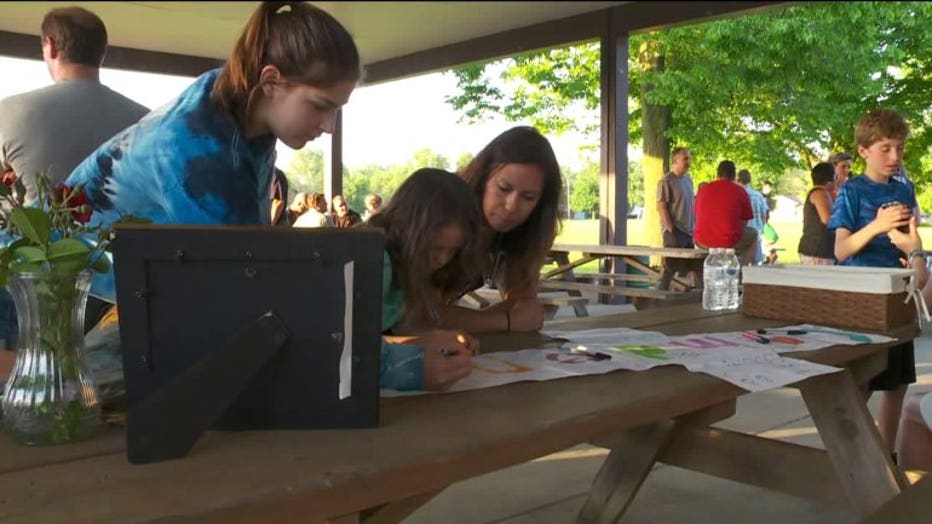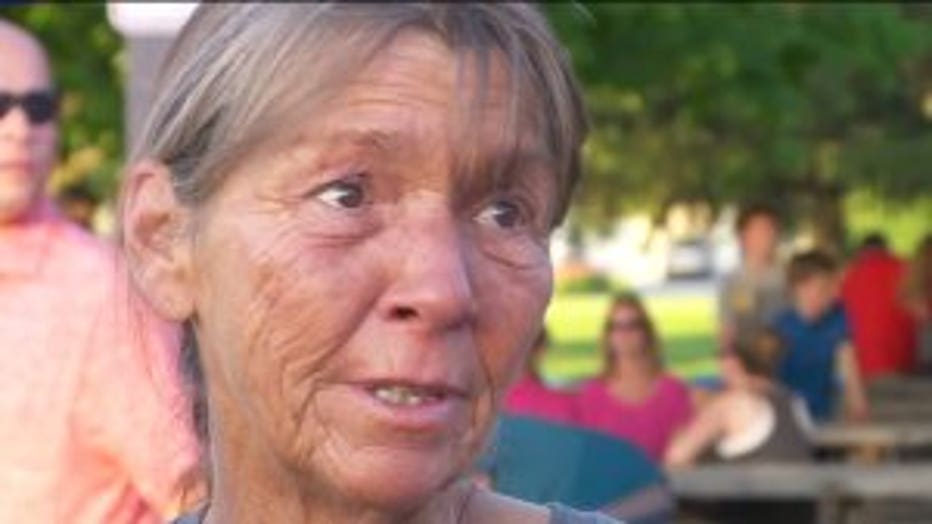 Eighth-grader Ana Botello says Camdin is her best friend, adding he's been on many minds since Thursday. "Everyone talks about it. Everyone found out who it was and it's just sad. It's really sad because everyone knows him and he's a very happy and soulful person," said Botello. Wildman says what drives family through this fight is knowing her grandson, a dedicated cart racer, has already shown plenty of grit. "Grandma keeps telling him and mom that he's going for another checkered flag and he's gonna get it again," said Wildman.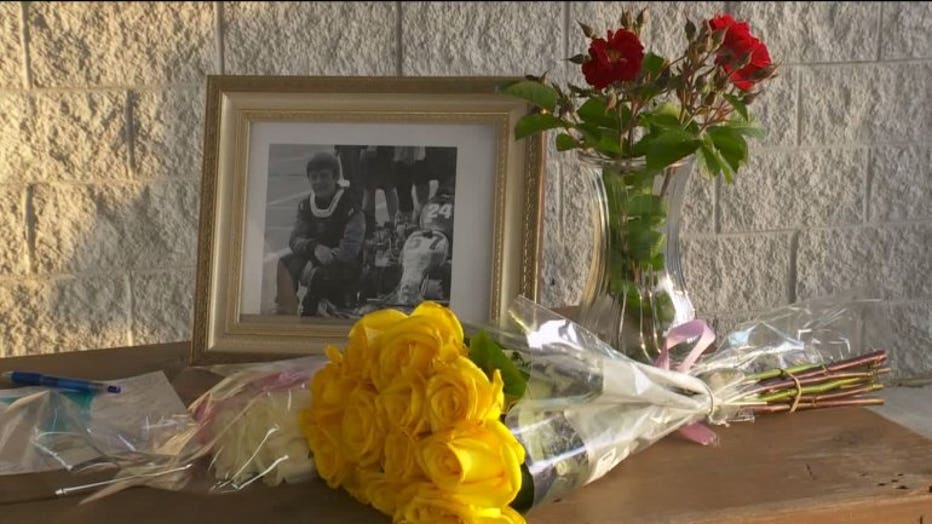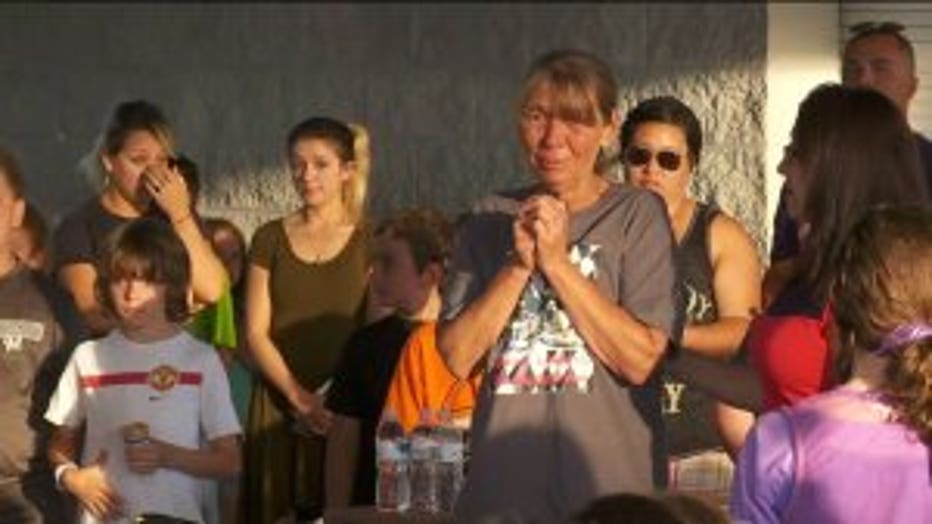 A number of area businesses have offered to help, some even offering to stay open later than usual and donate the proceeds to the Hellmich family. A GoFundMe page has also been established for Camdin. The cause of the crash is still under investigation.