"Happy and spoiled:" WHS provides exciting update on 12 rescued Samoyed dogs


MILWAUKEE -- The Wisconsin Humane Society is sending a big thank you to all of those who helped support the care of 12 rescued Samoyed dogs from a single residence back in May. Four months later, WHS is happy to announce the dogs have made some remarkable improvements.

The 12 dogs were rescued from a Burnett County home on May 4th, at the request of Burnett County Health and Human Services.

The dogs' owner was apparently overwhelmed, trying to care for too many dogs, and WHS officials say the owner surrendered all 12 of the dogs to the WHS.

WHS says the dogs were covered in their own waste, in desperate need of grooming and were fearful of humans.

After receiving medical treatment including check-ups, spay/neuter surgery, vaccinations, much-needed baths and extensive grooming, the dogs went up for adoption and there was a line out the door of potential caretakers.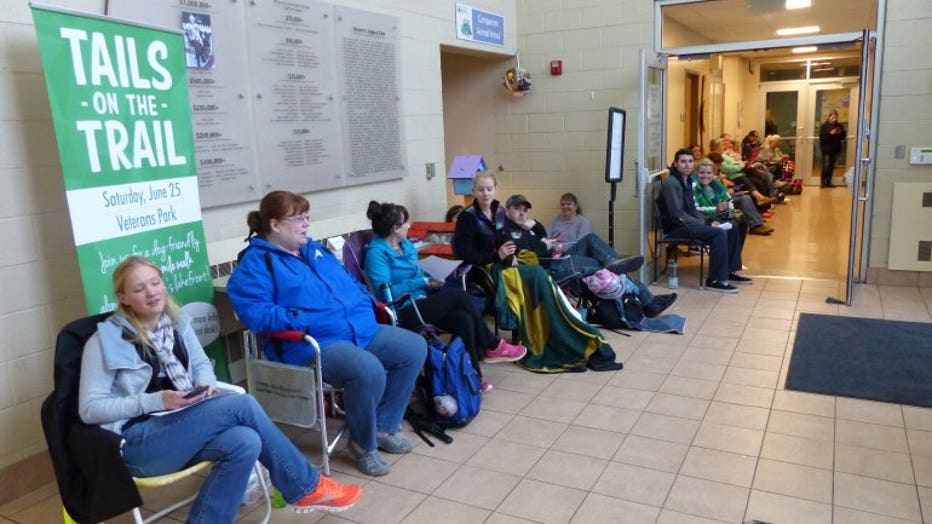 Credit: Wisconsin Humane Society


September 14th, WHS posted an update to Facebook -- touching on the improvements the dogs have made over the past few months.

One of the dogs, "JJ," was adopted by a woman named Cindy. When adopted, he was nervous, needed house training and took hours to groom. Fast forward now, JJ is a "dapper, happy and spoiled."

"We adopted Mr. Bojangles (previously JJ) on May 10th. Wanted to send his update and let everyone know he's a spoiled little boy. Lots of hugs, walks and of course treats! He gets visits from his sister Savannah weekly. They both really enjoy each other's company," said owner Cindy.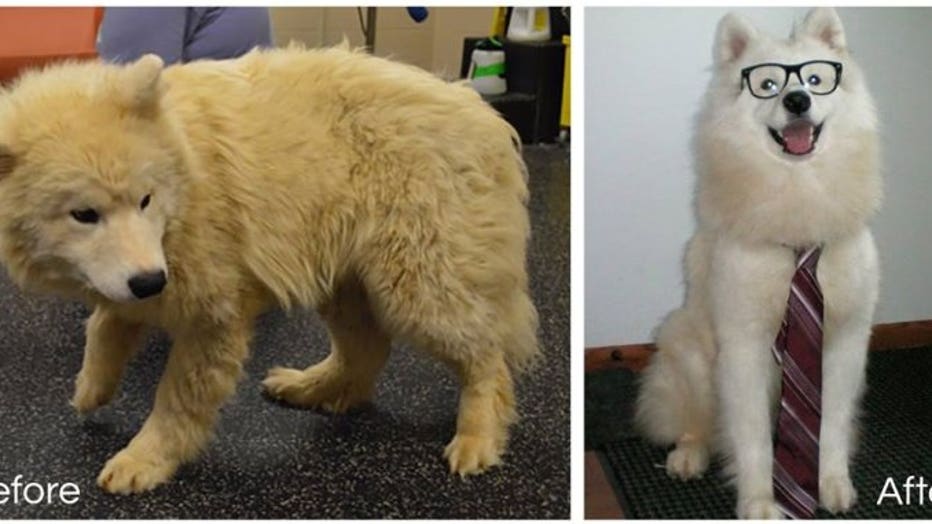 Another rescue, "Sable," was extremely skittish, avoided people and had to be slowly coaxed out of the building when she left to go to her forever home. Fast forward to now, she's "glowing, relaxed and outgoing."

"We adopted Savannah (previously Sable) on May 10th. She's a wonderful girl whom we feel so blessed to have apart of our home. She really is a completely different girl, she was so scared of everything and everyone now she's happy to have visitors and meeting new people. Thank you for everything," said owner Catrina.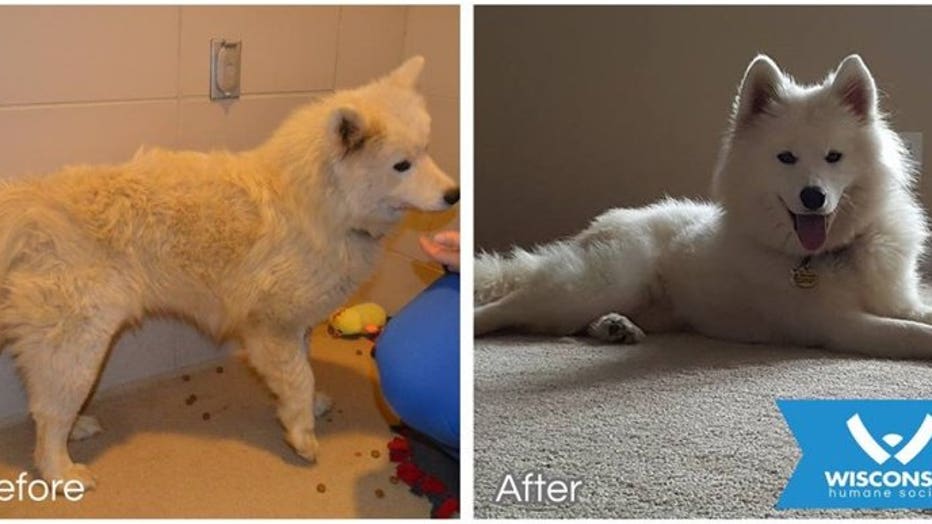 Another happy note to add: Cindy is Catarina's mother, so the two Samoyed siblings still get to play together all the time!

WHS released a statement on their Facebook page thanking the community for all their support in the rescue of these pups:

"Whether you donated, adopted, volunteered, or spread the word about these dogs back in May, YOU helped make these amazing stories possible and we can't thank you enough!"