Hail makes an "impression" on dozens of vehicles, now auto body shops are busy


SLINGER -- Hail pounded parts of southeast Wisconsin on Monday, April 25th -- and left some serious reminders of its visit.




The workers at D&M Auto Body Shop in Slinger took phone calls and emails all day long on Tuesday, April 26th from people scheduling appointments for their hail-damaged vehicles.

"Actually I can show you a picture on my phone because I live right behind the shop here," said shop owner Mike Patenaude.

Patenaude had just gotten home on Monday when the hail started falling. He captured the hail on camera to show just how big it was. At the time, Patenaude did not know his own fleet of cars, like his customers', were damaged by the massive hail stones.


Hail in Slinger on Monday, April 25th


"Right now we've identified that there's 15 cars that have damage on them. I probably had another five cars out on the road that I didn't get a chance to look at yet because customers are using them," Patenaude said.

One silver car would require paintless dent repair -- no replacement parts -- and the estimate was $1,700. Patenaude said other cars may be a few thousand because of replacement parts.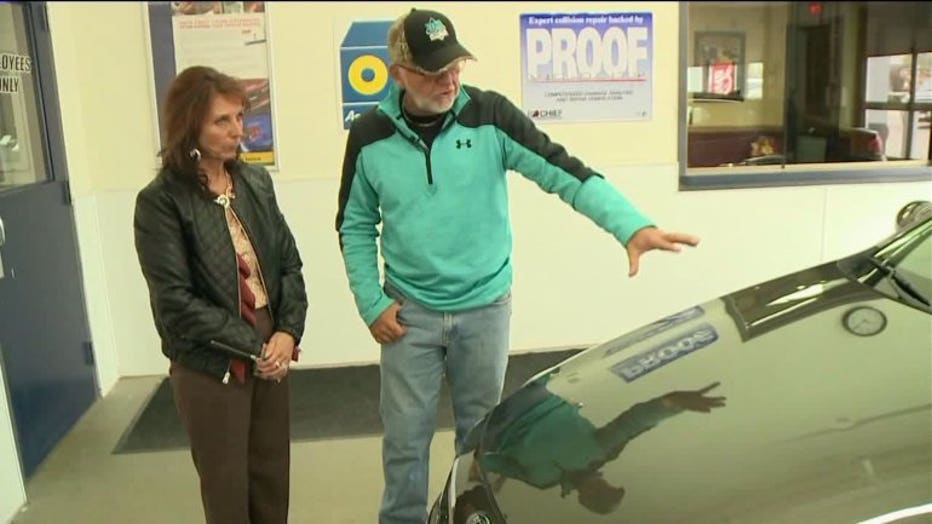 CLICK HERE to view a photo gallery of hail from the storms on Monday.