Growing stronger: Baby opossums rescued after car kills their mother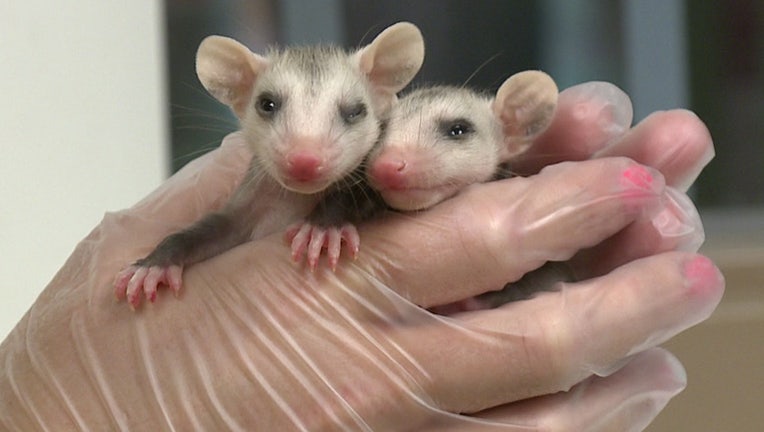 article


MILWAUKEE -- Five baby opossums miraculously survive after their mother was struck by a car -- and she died. The babies are now being cared for at the Wisconsin Humane Society in Milwaukee.

An employee at the humane society's Wildlife Rehabilitation Center found the mother opossum on the road. Knowing it is baby season, she checked the mom's pouch -- and found the babies inside.

The opossums are now being kept in an incubator. But they will eventually move to an aquarium -- and then an outdoor cage. These marsupials need a very special diet.

"Because they are not weaned yet, we feed them five times a day specialized formula made with protein carbohydrate fat levels and so on that the mom opossum," said Scott Diehl, Director at the WIldlife Rehabilitation Center.

The babies will be released into the wild in August.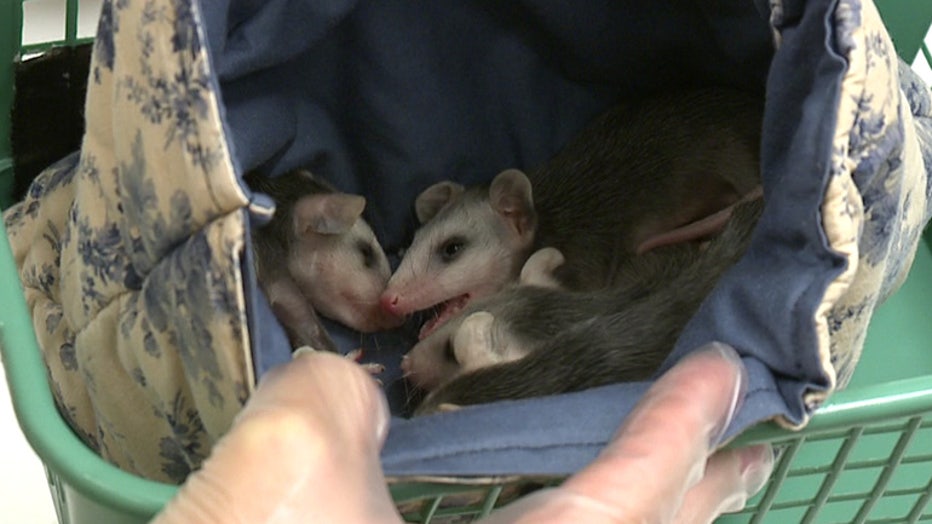 Baby opossums at Wisconsin Humane Society