Grandmother finally gets justice 14 years after grandson's death


MILWAUKEE (WITI) -- The last time 78-year-old Shirley George saw her grandson alive, Bill Clinton was president. 14 years later, she is still fighting to close a massive loophole in state law that allows close relatives to hide a criminal or destroy evidence in a violent crime.

When Corey Kleser bludgeoned a man to death with a hammer and then stabbed him 30 times with a pair of scissors, his father tried to help him get away with it by washing his blood-stained clothes.

"It happens a lot. I've been prosecuting homicides for 30 years now, and it's really a hole in the statute," Mark Williams, a Milwaukee homicide prosecutor said.

It is against the law in Wisconsin to help a felon by hiding him from police or destroying physical evidence -- but the law provides an exemption for the felon's closest relatives.

"It`s extremely frustrating. It`s not right. It`s not justice," Williams said.

The gaping loophole in state law is now one step away from being closed -- thanks to the dogged efforts of a 78-year-old grandmother.

"It was a senseless crime that forever changed our family," Shirley George said.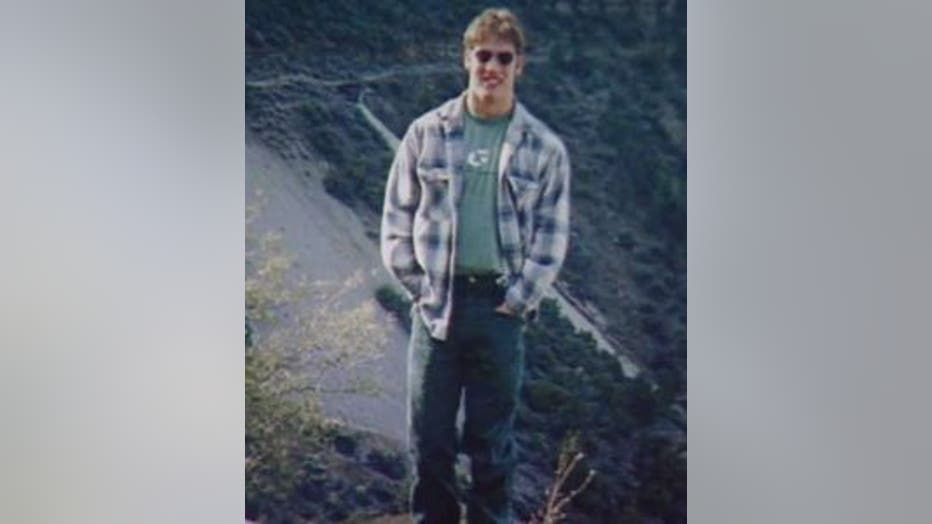 George has been to Madison time and time again since her grandson was shot to death outside an Oak Creek tavern 14 years ago.

"They knew something was gonna go down," George said.

There had been a fight one week earlier.

"They wanted to settle it and get revenge," Brad Debraska Jr., a defendant in the case said.

One of the men pulled a gun and started firing. Joey George was an innocent bystander -- killed by mistake.

"I was devastated and I just didn`t know how I was gonna handle it," George said.

Three friends helped the gunman to clean and hide key evidence.

All were convicted, but the penalty for aiding a felon in Wisconsin is so light -- the man who hid the gun never saw the inside of a prison, even though he was aiding in a murder.

"I just couldn`t give it up. I just couldn`t get it off my brain," George said.

Since then, George has been a tireless advocate of increasing the penalties for aiding or harboring a felon -- especially those involved in the most violent crimes.

"Grandma with a cause. She is trying to do everything she can to say, 'I don`t want other families to go through what we did,'" Sen. Luther Olsen (R-Ripon) said.

Sen. Olsen is helping George to bring the hammer down.

"It is my hope that it will bring justice to families and victims in the future," Sen. Olsen said.

A FOX6 investigation brought the problem into focus earlier this year -- and ever since, George has been inundated with calls at her winter home in Arizona.

"I got a lot of calls from friends and friends of friends who knew about it, and they finally understood what I was driving at -- that the punishment has got to fit the crime," George said.

Last month, the bill George refers to as "Joey's Law" passed both the House and the Senate.

The bill wipes out the loophole that gives relatives a free pass to hide a loved one from police and destroy bloody evidence -- and it increases the maximum sentence for aiding in the most serious crimes from 18 months in prison to five years.

All that's missing now is Gov. Walker's signature.

Shirley George says she can now go to sleep at night knowing that Joey's life and death made a difference.

Gov. Walker is expected to sign the bill into law on Tuesday, April 8th in Madison.

George and her husband, Dick are flying back from their winter home in Arizona to be there for the signing ceremony.