Grandma, teen who bonded over wrong text reunite for 3rd Thanksgiving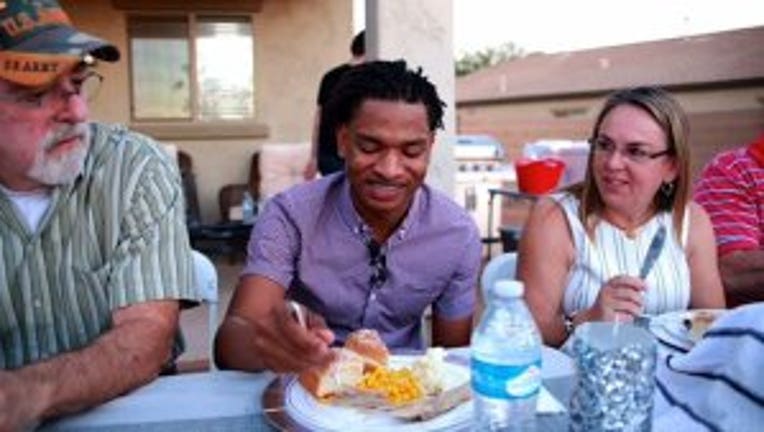 article


ARIZONA -- A holiday bond that can't be broken.

Back in 2016, Wanda Dench from Arizona, thought she was texting her grandson when she sent out details about Thanksgiving dinner plans. Instead, 17-year-old high school senior Jamal Hinton received the random text while in class.

Jamal responded asking who it was and Dench replied, "It's your grandma."

The two exchanged photos and quickly realized the conversation was a big misunderstanding. However, Jamal figured he'd ask if the offer for Thanksgiving dinner still stood.

Dench said she would save a plate for him because "that's what grandmas do. Feed everyone."

Not only did the two meet for dinner on Thanksgiving in 2016, Jamal returned to celebrate again with Dench in 2017 -- and 2018 was no different.


Wanda Dench accidentally invited a stranger to her Thanksgiving dinner via text message -- and remained true to her promise of hosting him. Jamal Hinton joined Dench and her family for dinner.


Shared on Twitter, Jamal posted a photo of the photos from the past three years he's taken with Dench with the caption, "2016, 2017 ...... 2018"




A wonderful tradition -- and now friendship -- that may last a lifetime.