Grand 'Hop-ening' goes off without a hitch: 'We're all thrilled'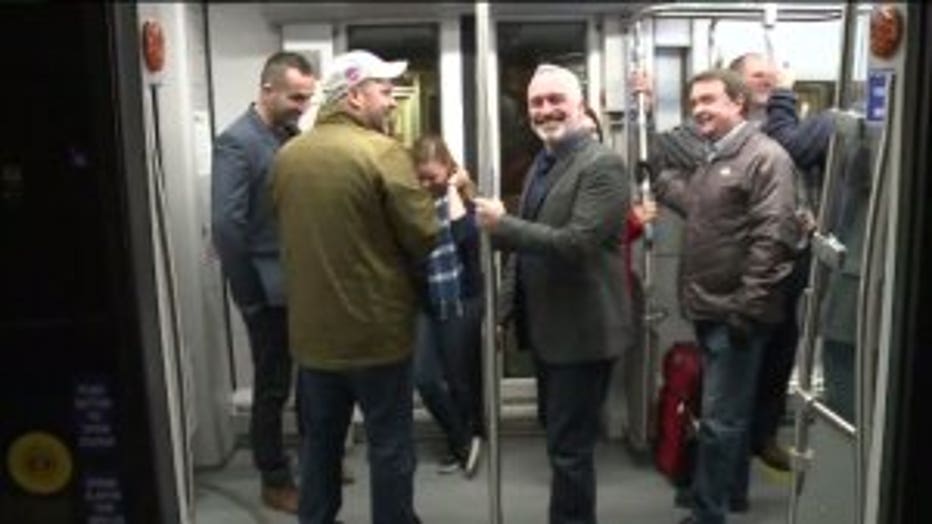 MILWAUKEE -- It's Hop-ening day for the long-awaited Hop streetcars in downtown Milwaukee. Friday, Nov. 2 was a day filled with celebration for the newest transportation in the city.

The first day went off without a hitch after years of planning. Nighttime will be another test, with The Hop-erators sharing the streets with the bar crowds.

"We had a couple of drinks and now we don't have to worry about driving," said a rider.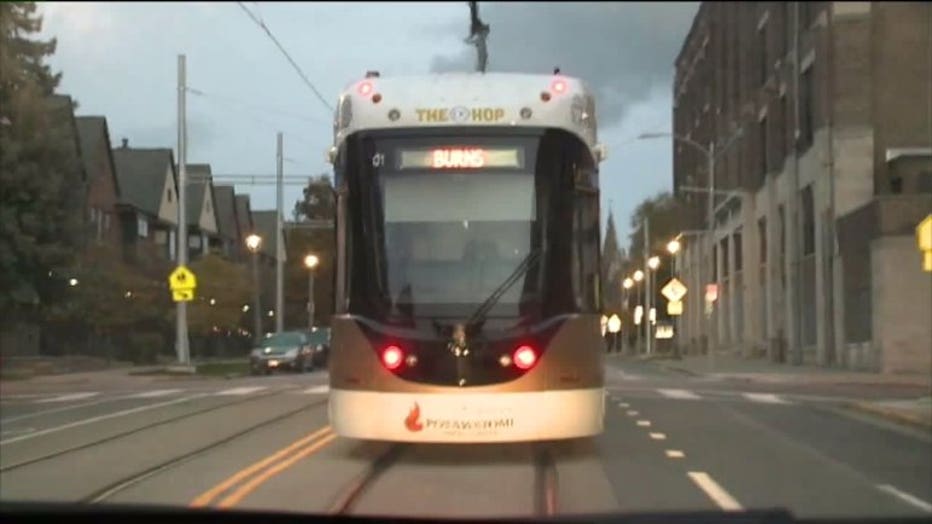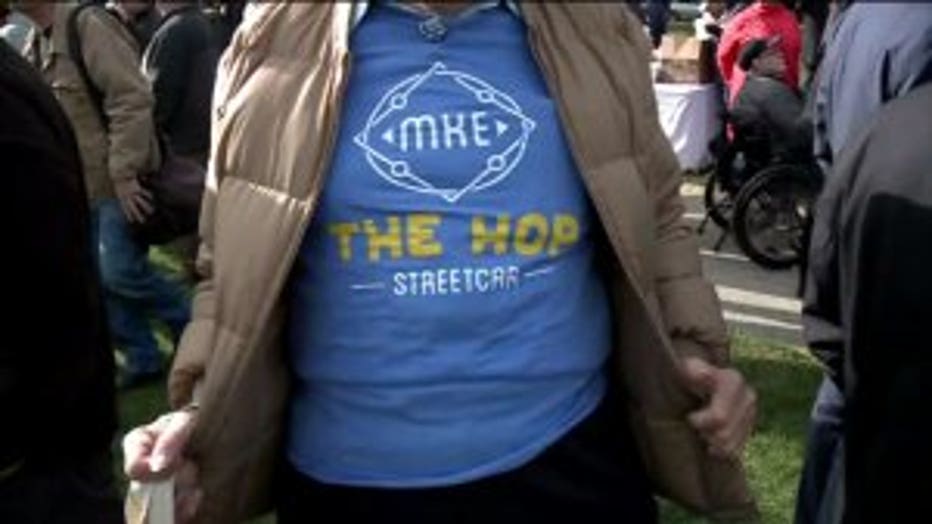 "Since we don't have cars, it's nice to be able to go through the city without paying anything," said another rider.

Free and easy, that's the overwhelming response so far from everyone hopping on The Hop on the streetcar's first night out.

"I think we're all thrilled. The entire project team. From the city to the contractor to the final designer to the operator, everybody has really, really done a great job," said Patrick Flaherty, senior project manager.

Following a kickoff event and activities during the day with a few special visitors coming out to test the tracks for themselves, so far it's been smooth sailing for the $128 million investment. The Hop winds its way around just over two miles of track downtown with 18 stations, connecting businesses, entertainment and residential areas.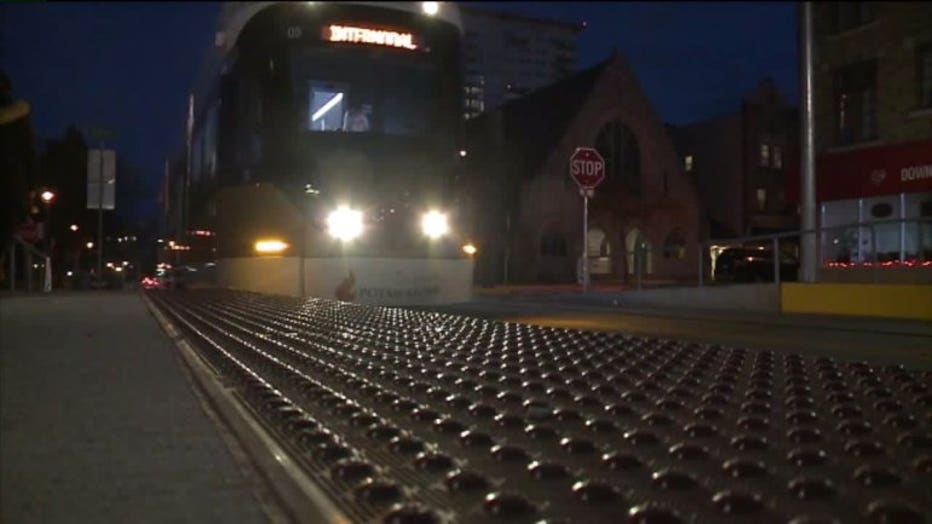 "I haven't seen any issues, I haven't heard of any issues. The operators seem to have really stepped up and they're doing a great job," said Flaherty.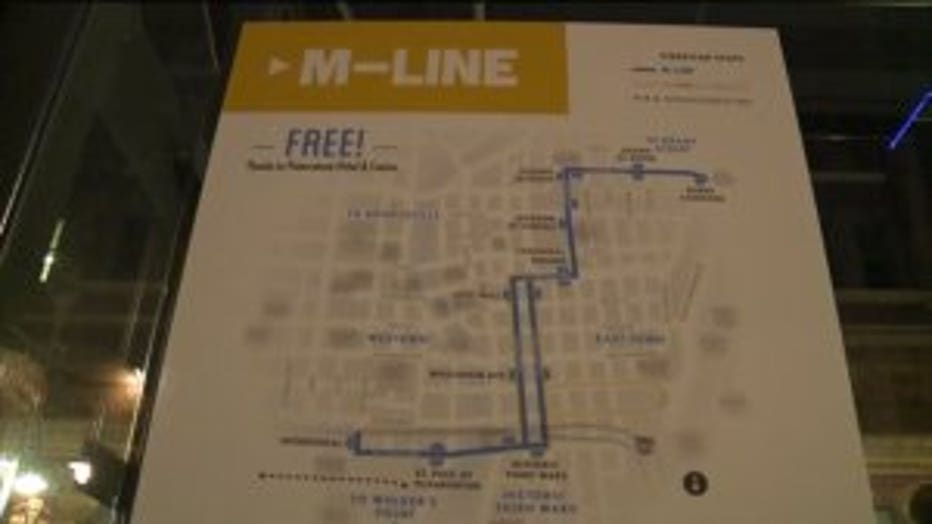 Other drivers sharing the road have been courteous for the most part -- and riders are "hoppy" to give it a try.

"I think it just adds more character to the city," said a rider.

"Free is good, and we get to go home and not worry about getting busted," said another rider.

Each of the five streetcars in the fleet can carry up to 150 people with two-and-a-half miles of track. The Hop will loop around major portions of downtown Milwaukee. Beginning with the Nov. 2 launch, The Hop will operate seven days a week on the following schedule: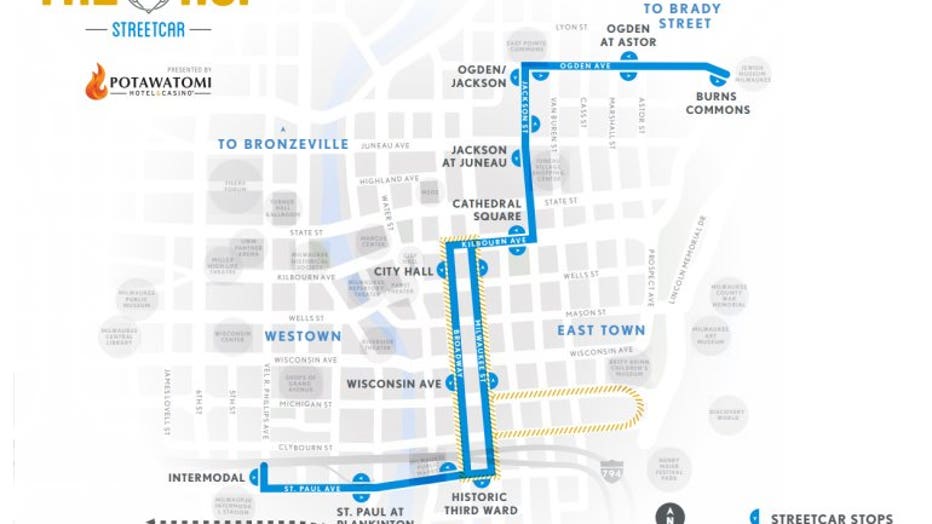 Rides on The Hop will be free for the first year because of Potawatomi Hotel & Casino's 12-year, $10 million sponsorship deal.

CLICK HERE to learn more about Milwaukee's streetcar.

CLICK HERE for a complete listing of events during the grand opening weekend.