Grafton home explosion; elderly man suffers burns; 'It just blew'
GRAFTON, Wis. - Grafton firefighters were dispatched to a home on Surrey Lane for a report of an explosion on Monday, Jan. 30. 
Grafton Fire Chief William Rice noted firefighters were dispatched to the neighborhood just after 11 a.m. Monday. When firefighters arrived, there was an older couple in the driveway – a man had suffered minor burns. The woman refused any medical treatment.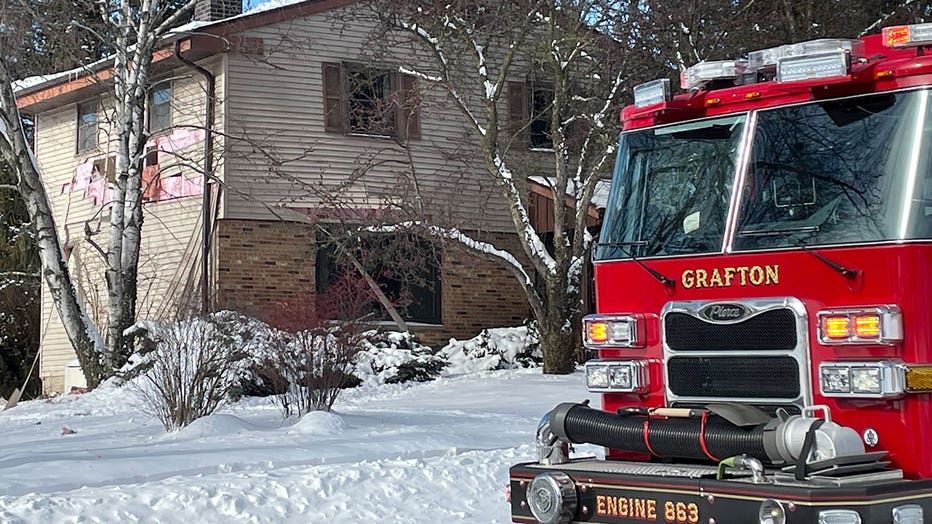 Fire scene on Surrey Lane in Grafton
Officials say the explosion happened in the basement of the home – where the man had been at the time. It is not clear what caused the explosion. That said, the force was so strong that walls buckled and windows popped out of frames.
"All of a sudden it just blew. It was just something I was not expecting," said Courtney Marks, neighbor.
SIGN UP TODAY: Get daily headlines, breaking news emails from FOX6 News
Chief Rice said the house is severely damaged and will not be livable.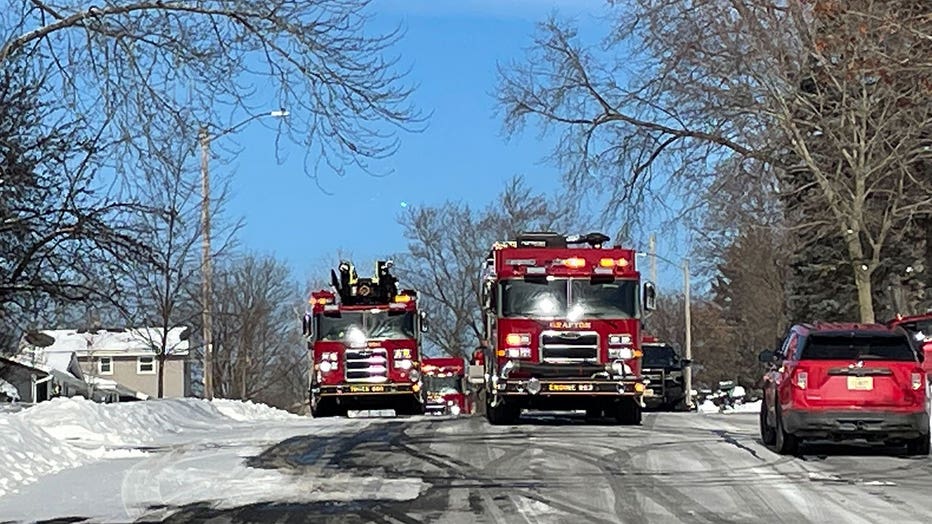 Fire scene on Surrey Lane in Grafton
We Energies is on the scene to assist authorities. Crews went door-to-door along the street to check gas lines – and look for any other damage. 
"We've checked all the neighboring structures. We have We Energies here now checking also – we haven't determined what caused the explosion," Rice said.
FREE DOWNLOAD: Get breaking news alerts in the FOX6 News app for iOS or Android
Officials say they have no reason to believe the incident is related to natural gas. But there are still questions about whether this could happen again.
"I don't think so. We have safe homes and everything in place. There are many things people do in the winter, but for this right now, I don't think anyone has anything to worry about," Rice said.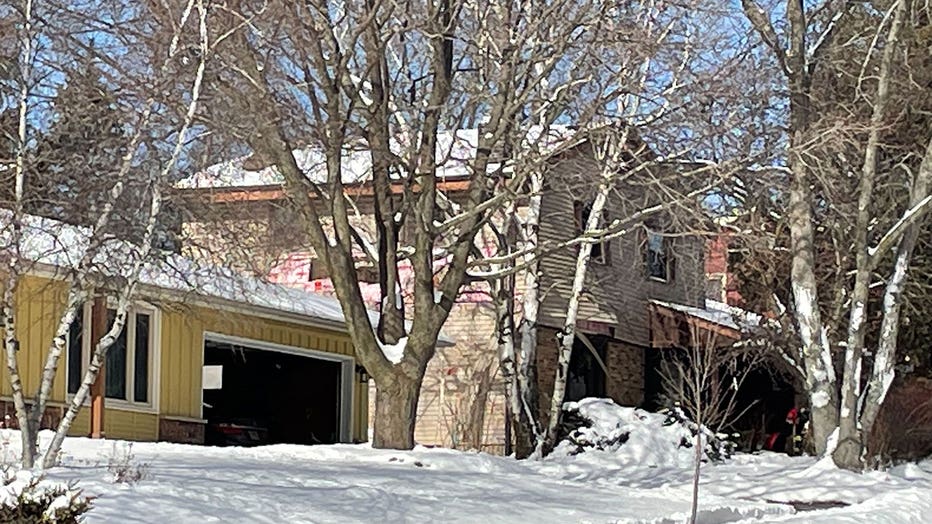 Fire scene on Surrey Lane in Grafton
It did not appear there is damage to any other homes in the area. 
"In this case, to see the occupants walk out with what appear to be minor injuries, is pretty amazing – especially when you see the damage on the inside."     
Again, the cause of this explosion remains a mystery.