'God will provide:' Trinity Lutheran finds home for next 6 weeks after devastating 4-alarm fire



MILWAUKEE -- Trinity Evangelical Lutheran Church members forged forward with their faith as service was held Sunday, May 20 for the first time since a four-alarm fire caused an estimated $17 million in damage to the church at 9th and Highland in downtown Milwaukee. Church members gathered inside MATC's auditorium for the emotional service.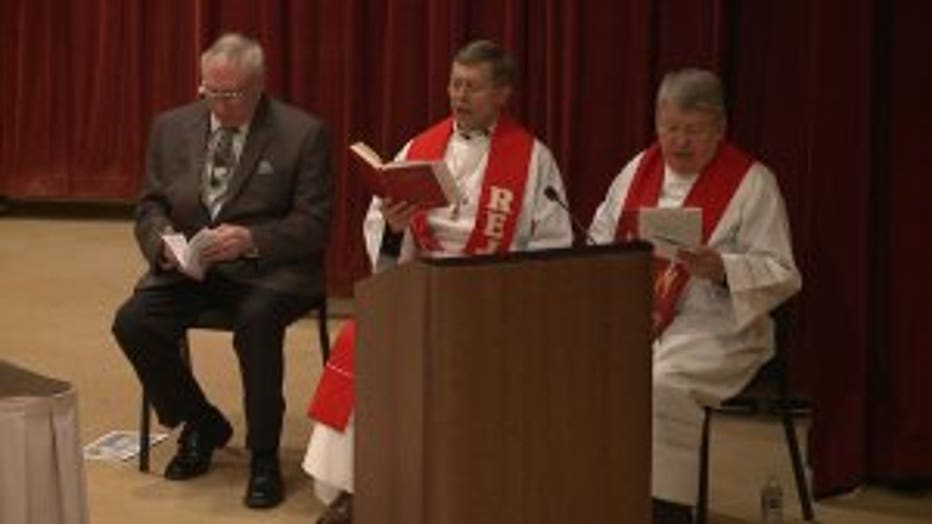 "We feel the sadness," said Pastor Edward May.

The scorched skeletal remains of their church was in view during the service.

"I was feeling tears about to go down my eye because of how bad it was," said Christine Behnke, director of parish educators.



Some felt grief and others -- gratitude.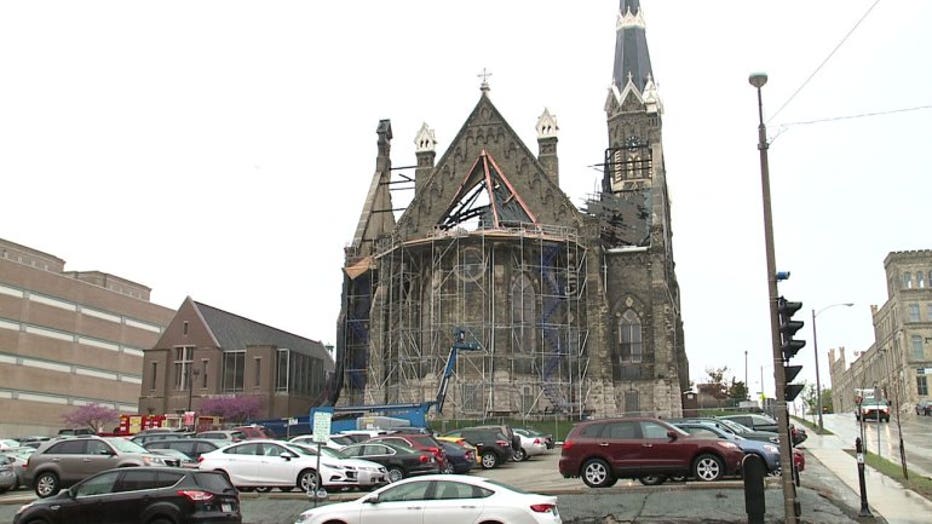 Trinity Evangelical Lutheran Church


"I said, 'thank you Lord. The building is still there, and don't know what your plans are, but we are going to listen to you,'" said Pastor May.

Church members salvaged whatever they could after the fire that started on the roof, which was under construction at the time. Fire officials said heating tools may have been to blame.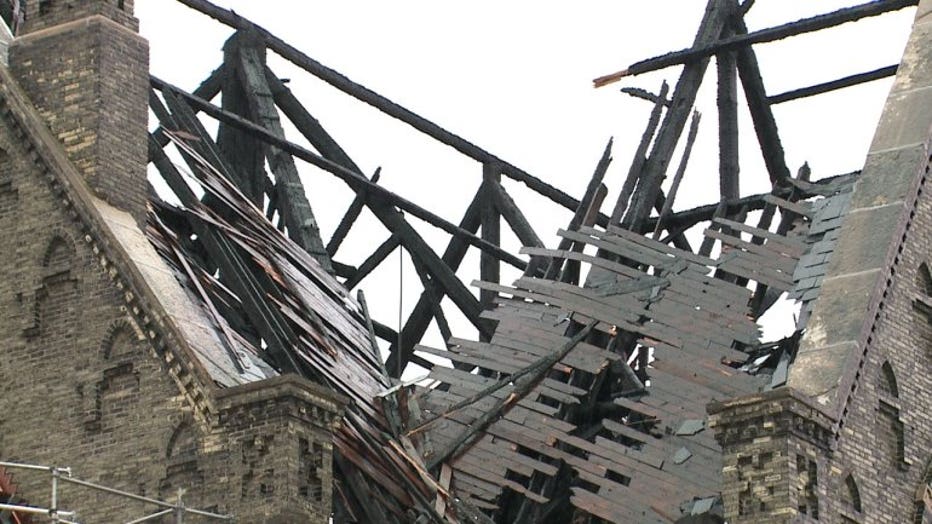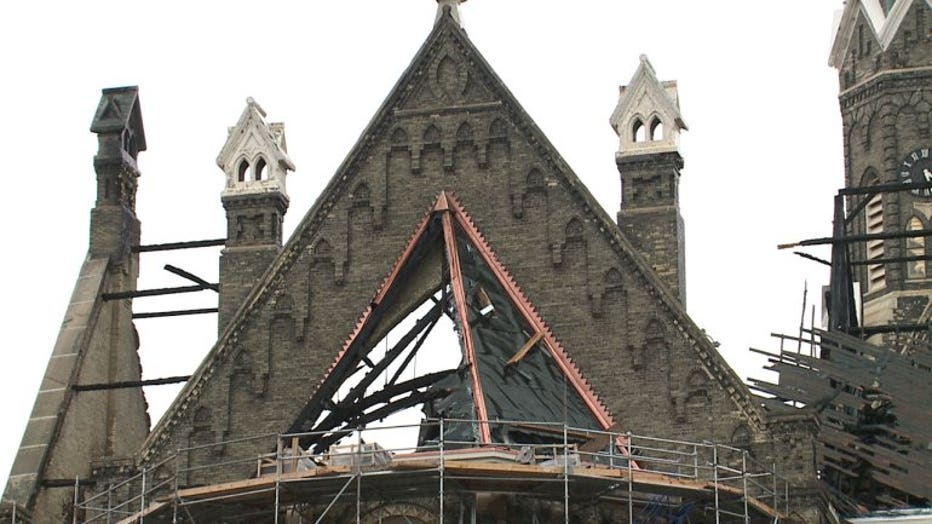 Trinity Evangelical Lutheran Church


"Up on our table, which is serving as an altar, there is a gold cross, gold candlesticks. That's an important piece for us to have with us," said Pastor May.

Despite the devastating fire, May said it's important to remain faithful.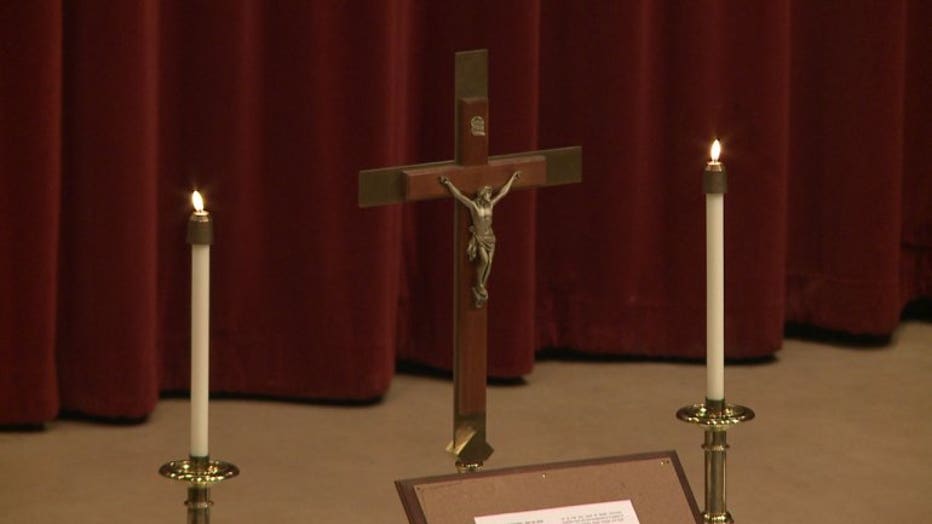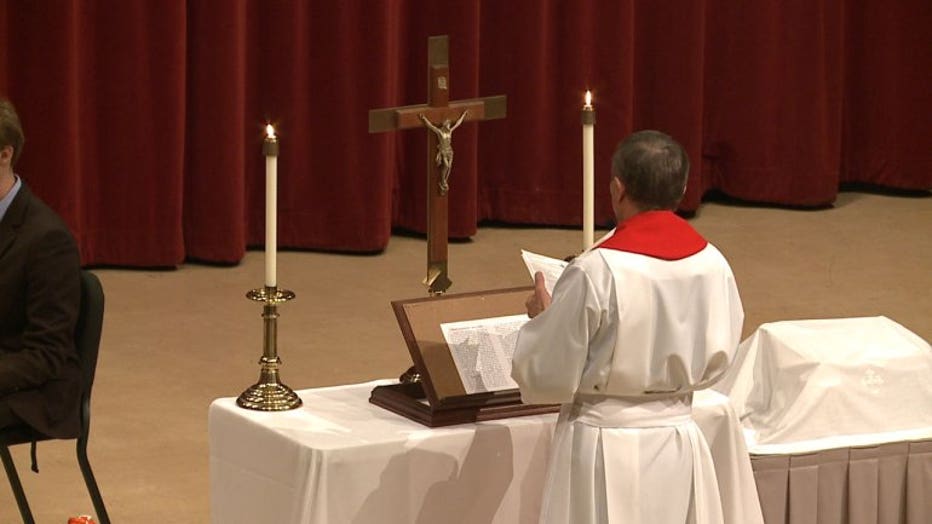 "We are not despondent. We are not hopeless. Know exactly the promises of God to get us through this," said Pastor May.

"God will guide. God will provide. We need to look forward and we are doing that," said Behnke.

Church leaders and members have tried to remain positive despite the tragedy.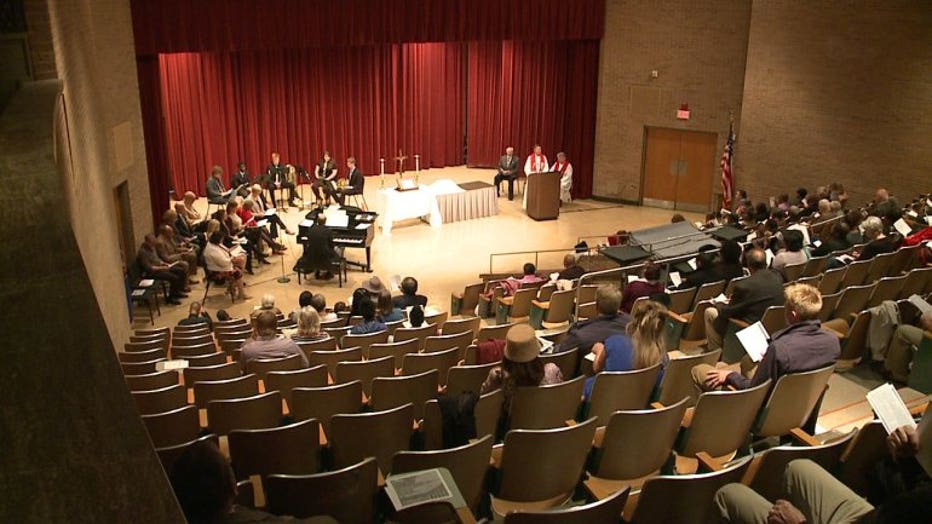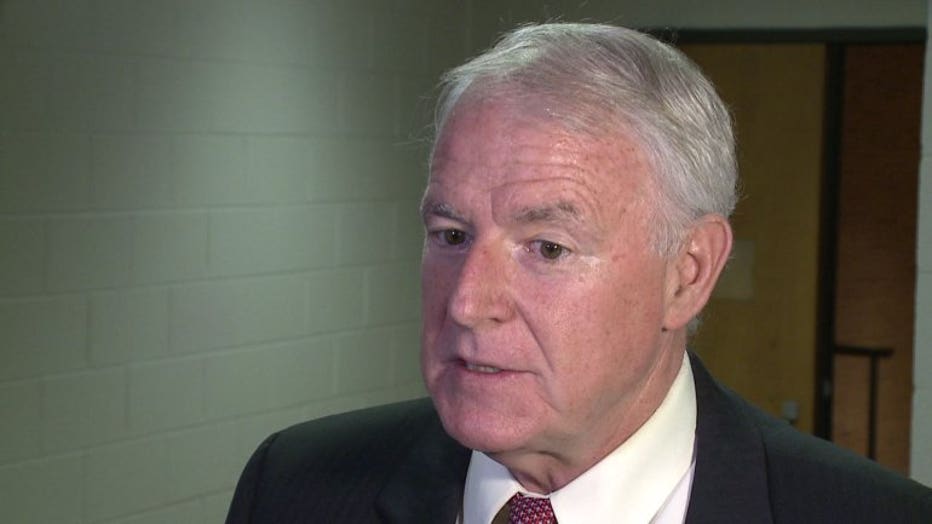 Milwaukee Mayor Tom Barrett


"It speaks volumes to the commitment to their faith," said Milwaukee Mayor Tom Barrett.

They said the fire has served as a reminder that bricks and mortar don't build or break the spirit.

"God gave us a great gift, but he can also restore gifts and give us something new," said Pastor May.





Church leaders have said they plan on rebuilding at 9th and Highland one way or another. Meanwhile, services will be held at St. James Church on Wisconsin Avenue for the next six weeks.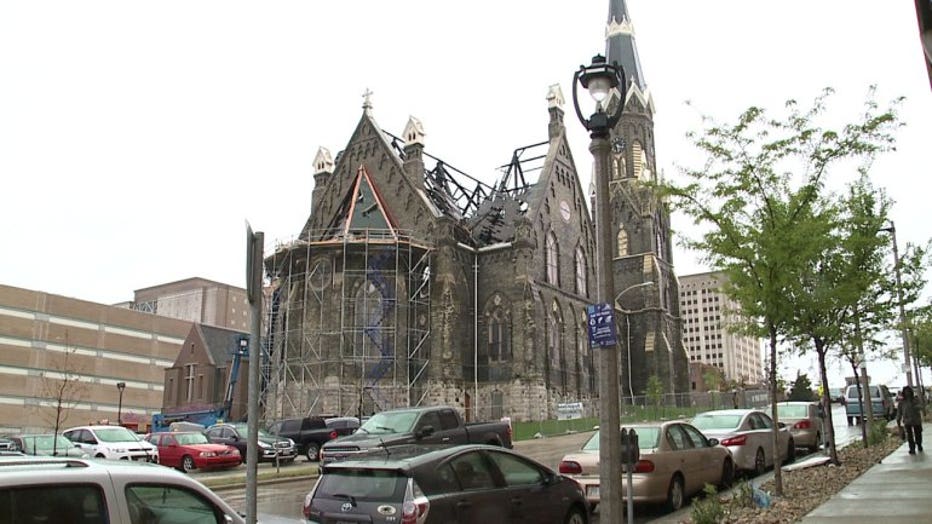 Trinity Evangelical Lutheran Church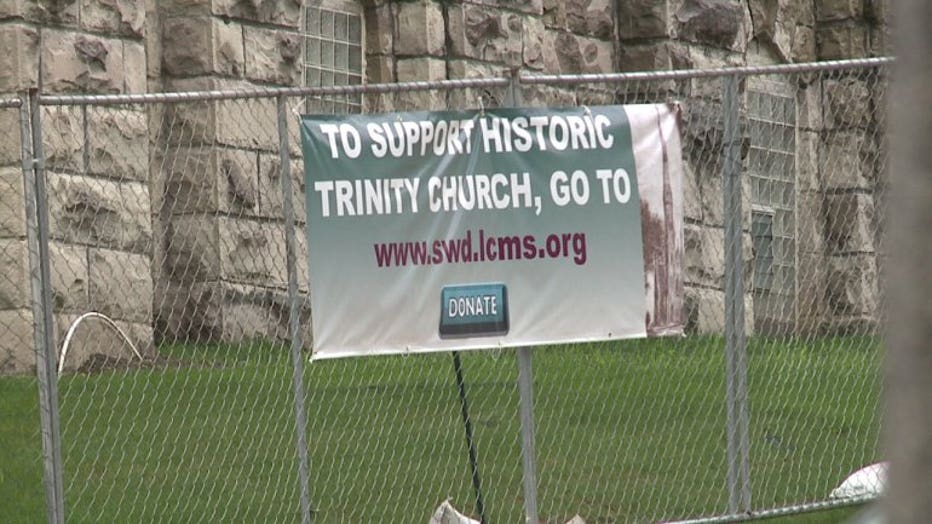 Trinity Evangelical Lutheran Church