"Give me the money or you will die:" 20-year-old Huber inmate escapes, goes on robbing spree
OCONOMOWOC (WITI) -- A 20-year-old inmate in the Waukesha County Huber Facility escaped from custody and robbed a Walgreens store and attempted to rob another restaurant afterwards.

According to the criminal complaint, on December 19th, 20-year-old Zachary Bretzel, from Oconomowoc, was riding in a car along with other Huber inmates and jumped out of the vehicle on the way to his work location.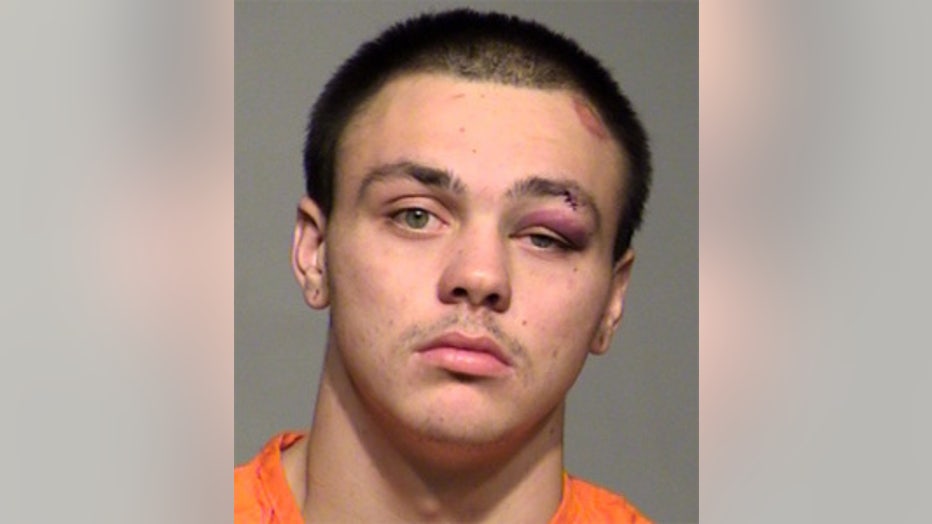 Bretzel reportedly got out of the car at a stoplight, walked away and never showed up for work.

Two days after Bretzel escaped, Bretzel robbed a Walgreens store near N. 67th Street and Hampton Avenue on December 21st, at approximately 2:45p.m. According to the complaint, Bretzel approached the clerk asked her for a carton of cigarettes and to speak to a manager.

In the complaint, while waiting for the manager, Bretzel showed the clerk a note that said something to the effect of "give me the money or you will die."

The Walgreens manager observed the note exchange between Bretzel and the clerk and approached him. After reading the note, Bretzel told the manager that he had a .22 in his pocket and that he was not afraid to use it.

The Walgreens manager then opened the register, backed up and put his arms in the air. According to the complaint, the manager said Bretzel then grabbed money out of the drawer and put it into a plastic bag along with the cigarettes.

According to the criminal complaint, at approximately 11:14 p.m. on December 21st, Bretzel attempted to rob a Steak and Potato restaurant near N. 76th Street and Hampton Avenue. Bretzel handed the cashier clerk a similar note saying, "give me all the cash in the drawer or I will shoot you." The clerk then reached under the counter and pulled out her black 9mm Taurus handgun.

In the complaint, the clerk states that she pointed the handgun in Bretzel's face -- and Bretzel fled out of the restaurant.

The Steak and Potato clerk quickly called police who responded moments after the incident.

An officer located Bretzel and according to the complaint, attempted to conduct a field interview with Bretzel, but he took off running.

After a brief foot pursuit, Bretzel was caught -- he was found with the note on him that read "give me all the money in your drawers or I will shoot you."

According the police, Bretzel admitted to attempting to rob the Steak and Potato restaurant, but denied robbing the Walgreen's earlier in the day.

Bretzel faces four criminal counts: Armed robbery, attempted armed robbery, escape, and misdemeanor repeat bail jumping.