"Give me all the money:" Accused bank robber caught on camera, charged after police chase


FOX POINT -- Two men are facing criminal charges following a weekend robbery and police pursuit. Prosecutors say one of the suspects was just released from jail after a previous armed robbery. The other man is homeless -- and claims he was just along for the ride.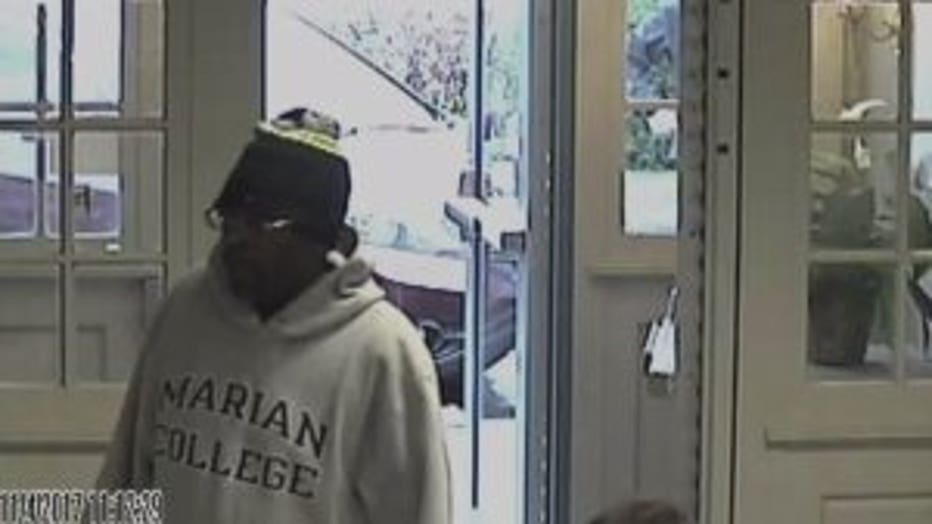 Fox Point North Shore Bank robbery


Surveillance video from inside the Fox Point North Shore Bank shows how everything went down on Saturday, November 4th. Police say the suspect, 47-year-old Stanley Lewis was wearing a gray "Marion College" sweatshirt. By Thursday afternoon, November 9th, Lewis was out of the gray and in an orange jumpsuit.

According to the criminal complaint, Lewis went up to the bank teller whispering, "Give me all the money in your drawer." The teller complied and added a GPS packet in the bag.

PHOTO GALLERY



Police say Lewis and 52-year-old Earl Nelson took off in a car with police hot on their tail. The car eventually hit a fire hydrant and flipped over in Mequon.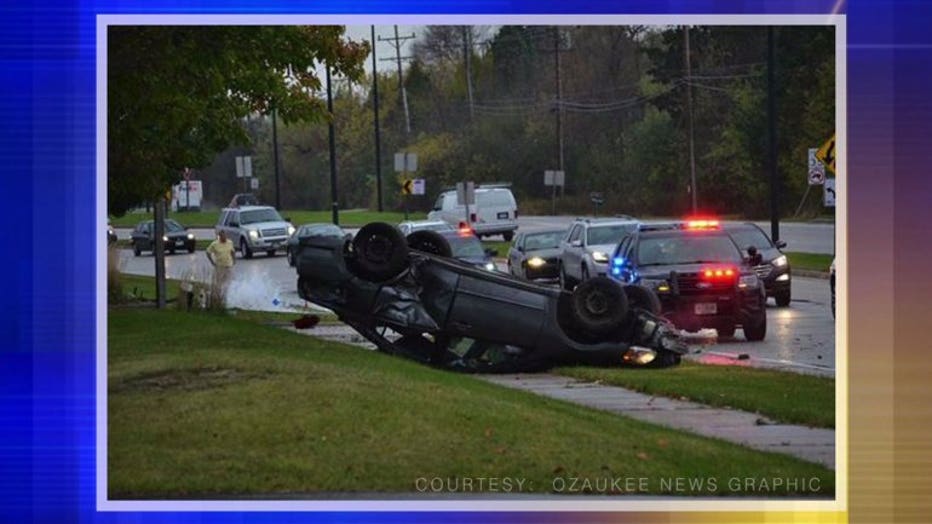 Both suspects managed to get out of the car. In fact, police say Lewis took off on foot, throwing money into the air as he fled. Some of the cash ended up on the roof of a nearby salon.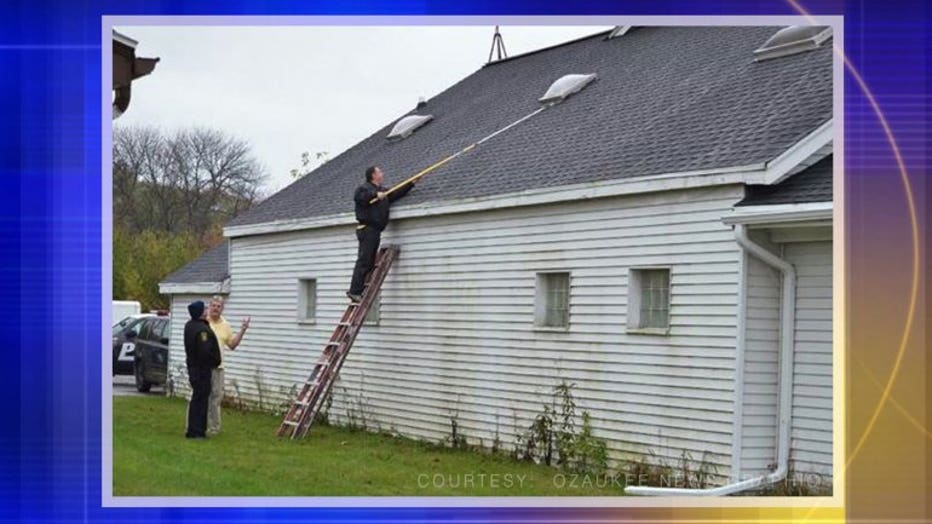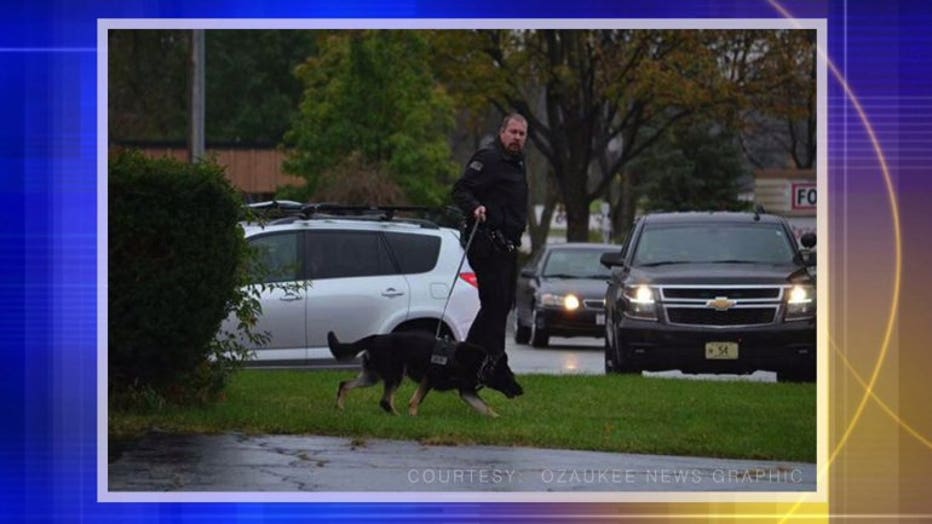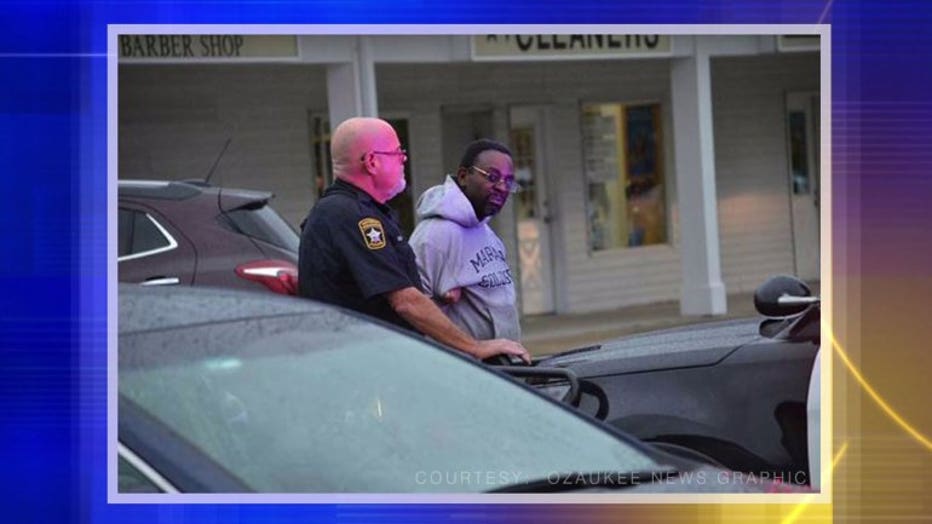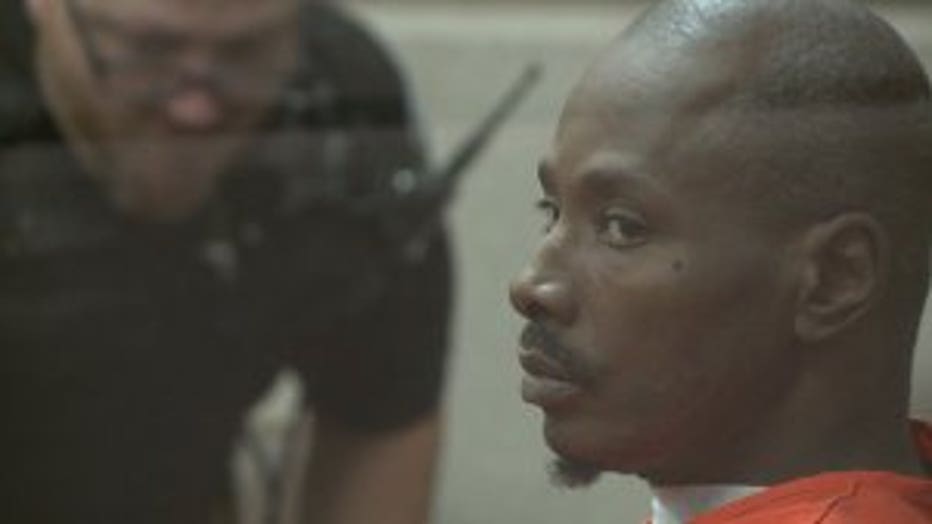 Investigators say Nelson was found after canine units went looking for him in the woods.

Police say Nelson initially said he wanted a lawyer. But later, Lewis allegedly said he wanted the cash for his girlfriend -- and Nelson said he was not involved in the robbery at all.

All of the stolen money was recovered.

Both men face felony charges for the robbery -- and are ordered to have no contact with the bank or each other.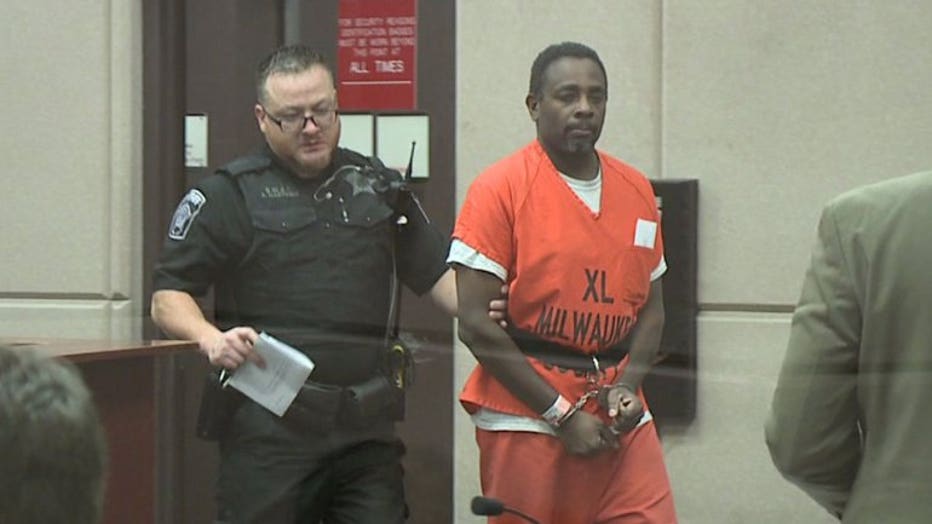 Lyneen Fischer, VP of security at North Shore Bank issued the following statement on this case:

"We continue to be grateful that all bank staff and customers were safe and uninjured during the incident on Saturday, and that the authorities responded quickly. We are cooperating with local authorities investigating the incident. The safety and security of our customers and staff is our top priority."