Get the best deals in March
March brings with it the first day of spring on the 20th. And that might prompt the onslaught of seasonal allergies and a bout of spring cleaning. 
Consumer Reports is here to help by featuring some of its top-rated products on discount, helping you tackle everything you need to have a marvelous March.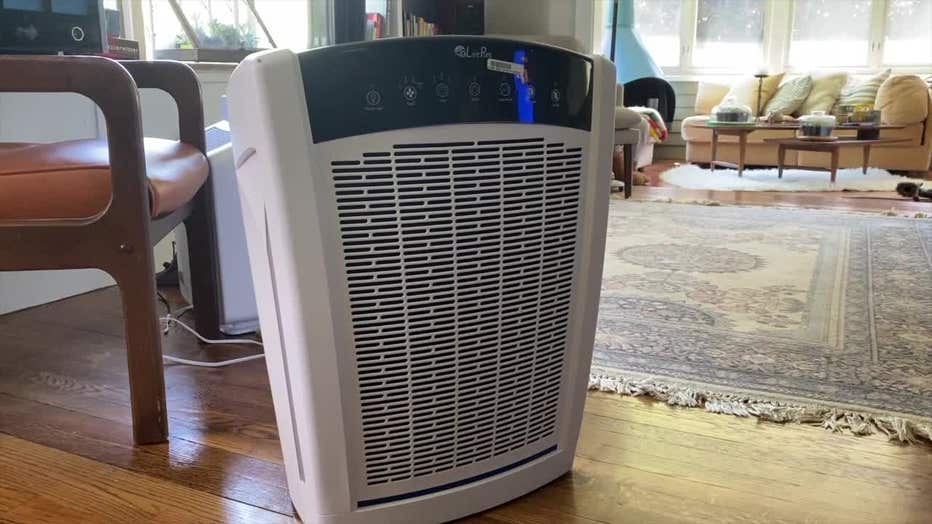 Consumer Reports tracks the prices of many of its top tested products all year long, so it knows exactly when to shop for them. 
Here are some to look out for in this month's Best Time to Buy.
CR research has shown that vacuums and air purifiers, which may help remove some of the irritants that set off allergies, tend to be especially affordable this month.
The Samsung Jet Bot AI+ is on sale for as low as $679.95 at Samsung.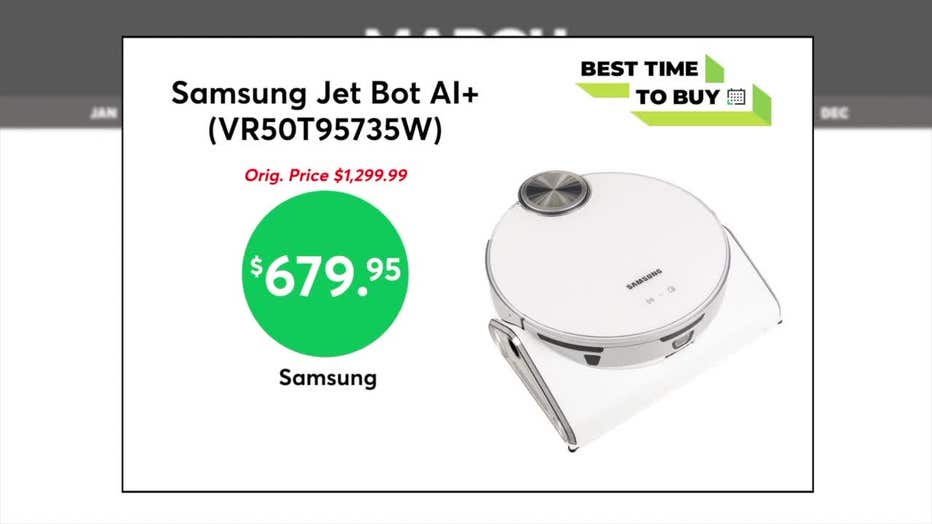 CR says the robotic vacuum is an all-around champ in its tests for cleaning carpeting, bare floors, pet hair, and the edges of walls and corners. 
Air purifiers can help nip spring allergies in the bud by keeping pollen at bay. 
The Blueair Protect Air Purifier is as low as $380.99 at Best Buy. In CR's tests, it received excellent marks for removing dust, smoke, and pollen.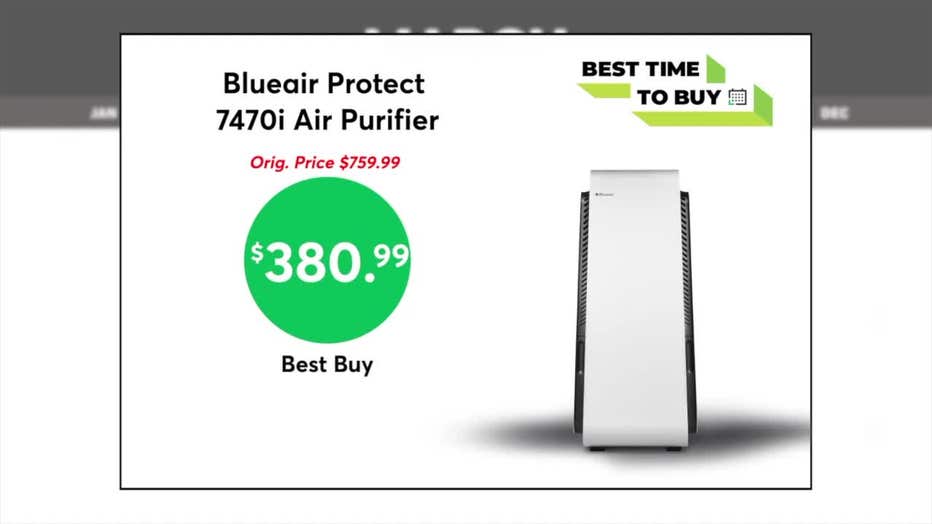 If spring cleaning means tending to your lawn, be the first in the neighborhood to start the season with a new string trimmer.
The DeWalt String Trimmer is now as low as $195.16 at Amazon. The battery-powered trimmer aced CRs tests and is a great overall value.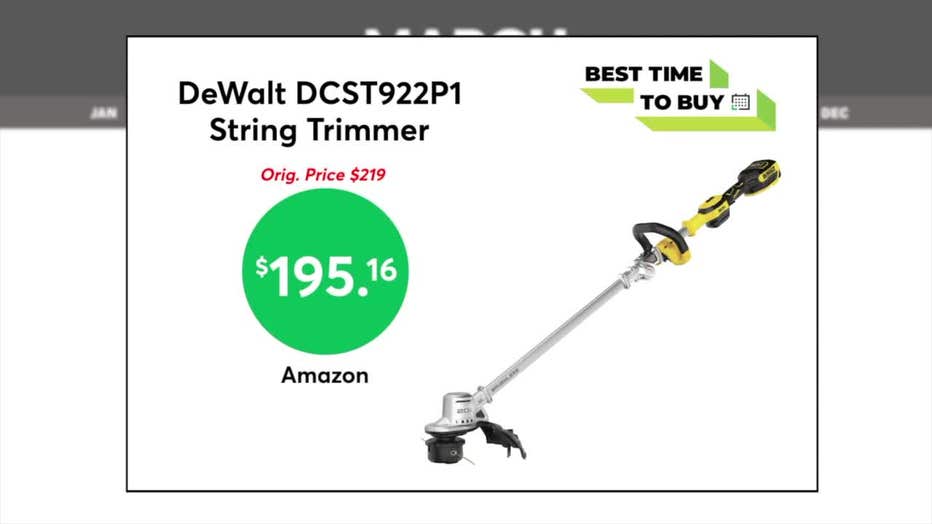 And don't forget about items you can save on now that you can use for those cooler March days and then stash away for next year. 
For example, this Vornado space heater is as low as $159.99 at Amazon. CR says it's the best overall performer of all the space heaters in its tests.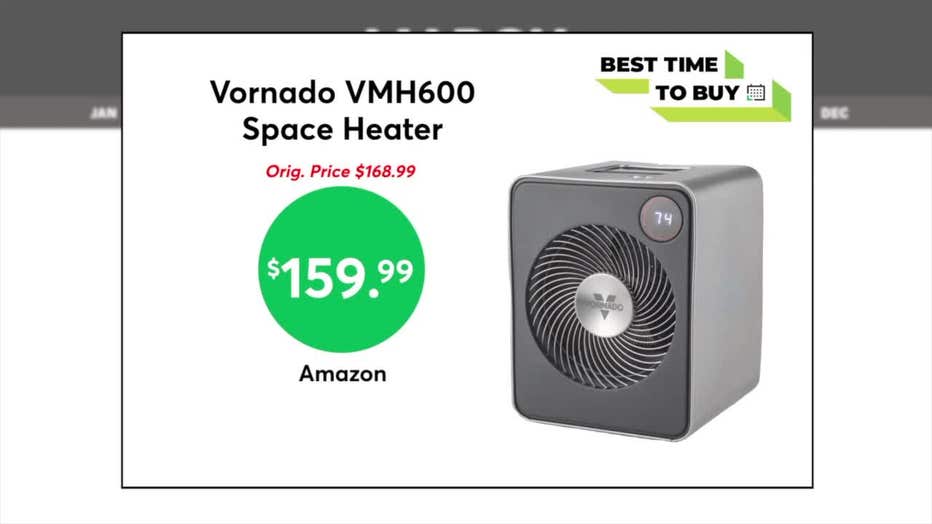 Consumer Reports also says March is a good time to invest in replacement windows. 
They'll help insulate your home, making it easier to keep things cool indoors during the summer months and warm in the winter.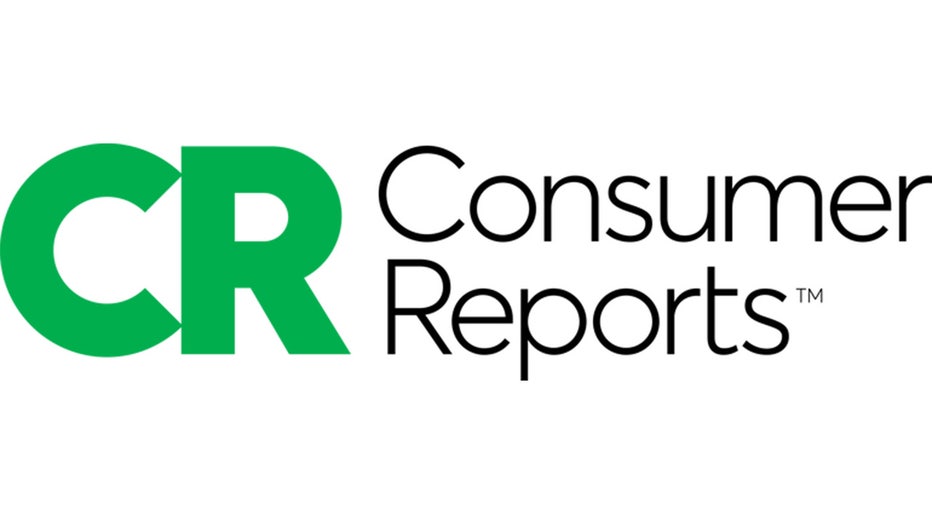 All Consumer Reports material Copyright 2023 Consumer Reports, Inc. ALL RIGHTS RESERVED. Consumer Reports is a not-for-profit organization which accepts no advertising. It has no commercial relationship with any advertiser or sponsor on this site. Fo