"Get a job!" Popeyes employees chase robbery suspect, hold her until police arrive


MILWAUKEE -- The robberies targeting fast food restaurants seems to be on the uptick these days. Thursday, October 12th, one robber got much more than expected: employees did something their boss is telling them to never do again.

The Popeye's restaurant located near 29th and Capitol was robbed Wednesday, October 4th, but when a robber came the next week -- October 12th -- employees took matters into their own hands.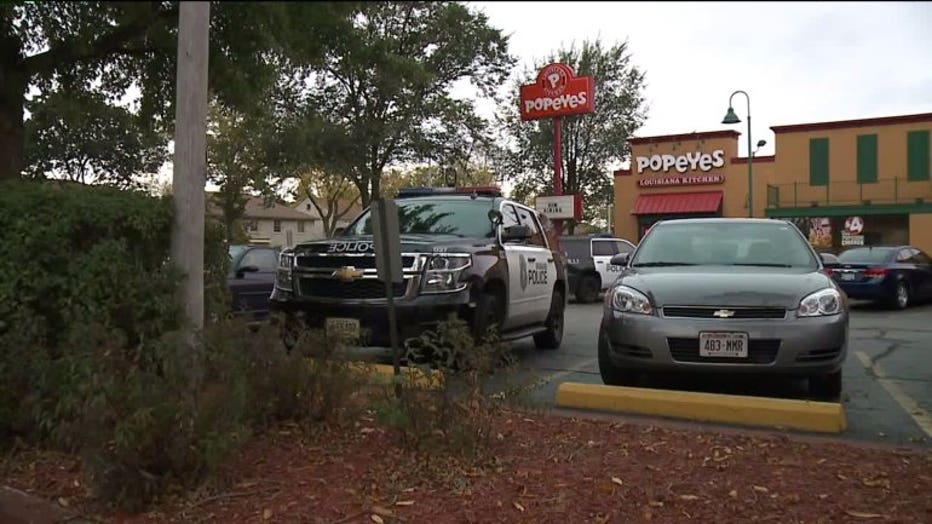 "We were kind of busy at the time and she kept watching me and I noticed that she was watching me and I started watching her," said Larissa Thompson, Popeye's manager.

Larissa Thompson was the manager on duty at the Popeye's around 5:00 p.m. Thursday, when she noticed a woman in the restaurant. The cashier didn't notice anything odd about the woman and then all of a sudden...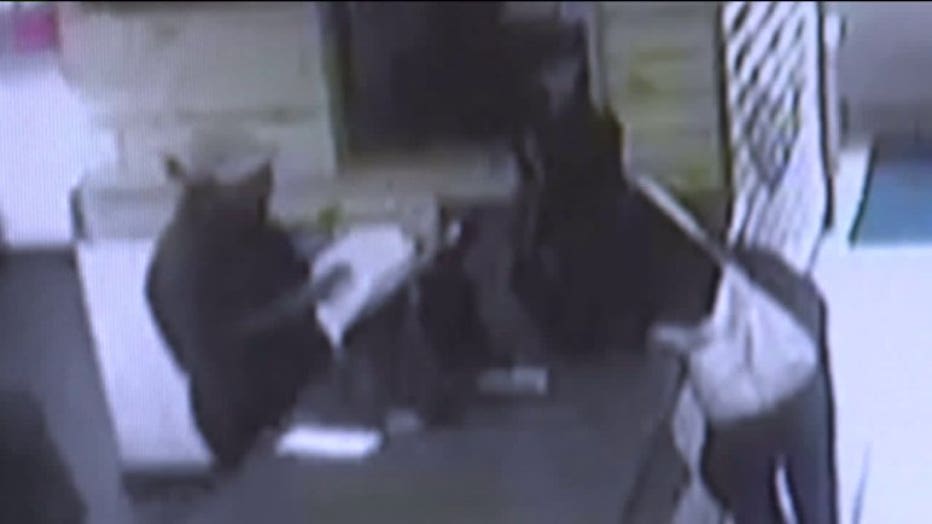 "She passed me a note that said, 'Put the money in the bag,'" said Jennifer, cashier. "Then right after she snatched the money up, she proceeded to run out the door and I started screaming, 'We got robbed!"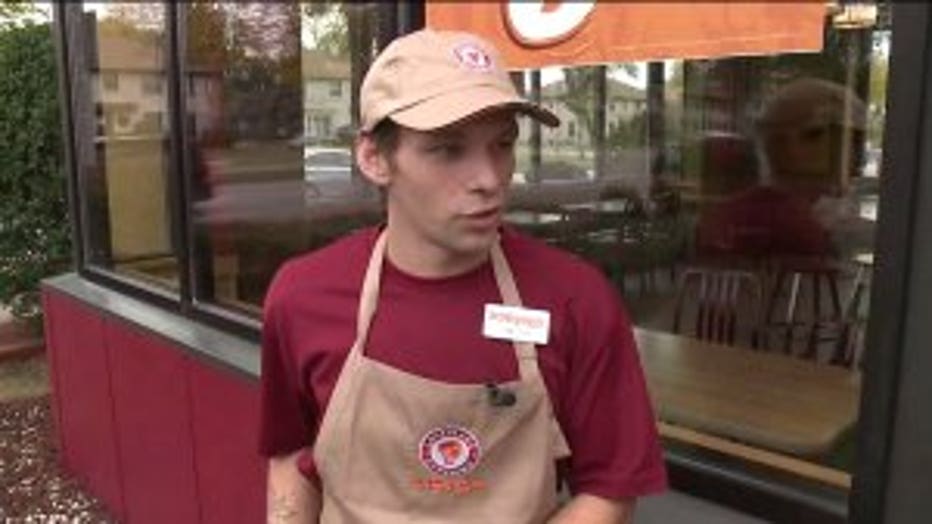 Shift leader, Timothy Nobles, chased after her and cornered her before other crew members joined him.

"She tried acting like she had a gun with the jacket. She had a roll of pennies... and saying, 'Oh, I got a gun. I got a gun.' She didn't have no gun," said Nobles.

They brought the woman back to the Popeye's parking lot. VP of Operation, Myra Breest, saw that part through her office window.

"All holding her and she was kind of trying to get out, but they were just kind of pushing her and bringing her back," said Breeest.




Breest, who took the pictures after police arrived, was proud of her employees' bravery but told them not to do this again for their safety.

The saga continued around lunch time Friday, as police were called back to the restaurant. Two women who said they were children of the suspect asked for a specific crew member.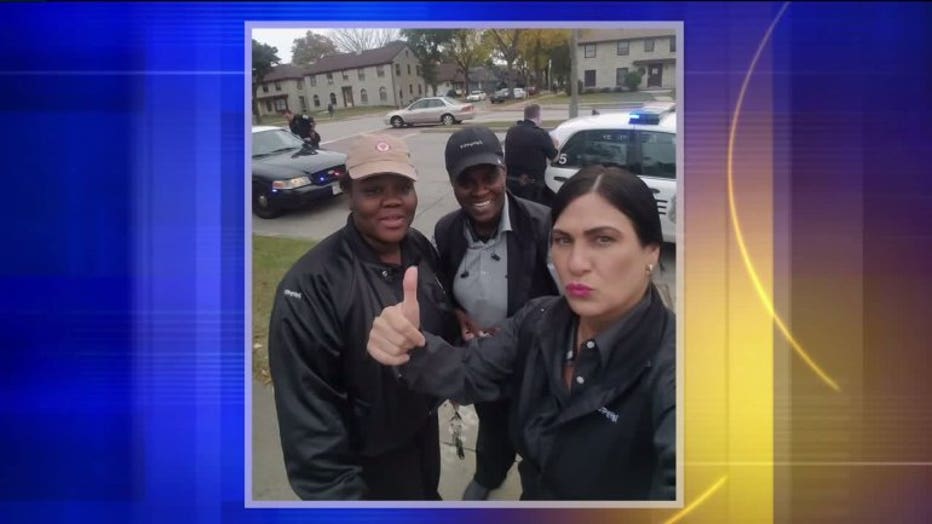 "After all the commotion they told me they were going to jump the counter and I did ask my GM to call the police," said Thompson.

Breest says others have been robbed and she's sick of it.

"They're asking everything to get easy money. You know what? Get a job. I've got 11 Popeye's in Milwaukee. I have job openings," said Breest.