Funeral for Brookfield officer Don Bishop held Thursday


BROOKFIELD (WITI) -- The funeral for Town of Brookfield Police Officer Don Bishop was held on Thursday, April 18th at St. Paul Parish in Genesee Depot.

Bishop was responding to a burglary call when he suffered an apparent heart attack, drove his car off the road and crashed near Jaclyn and Sierra drive shortly after eleven Friday night, April 12th.

Bishop was later pronounced dead at the hospital. He was only 32 years old.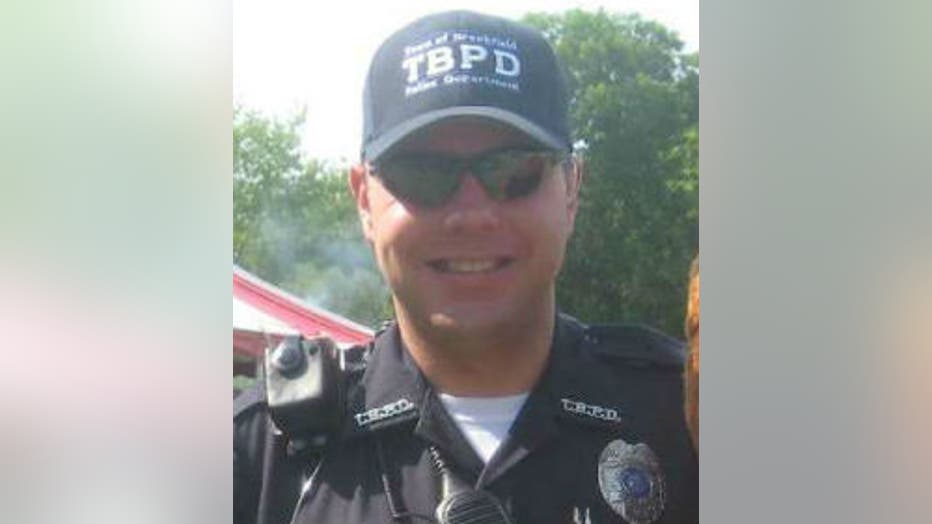 "We wish to thank everyone for the unbelievable outpouring of sympathy, support and prayers you have given us. Keep us in your prayers as we go through this difficult time," Brookfield Police Chaplain Mike Murphy said.

A public visitation was held Wednesday evening, April 17th at St. Paul Parish.

Funeral services were planned for Thursday at noon. A public visitation was held from 10 a.m. to 12 p.m. Upon the conclusion of the church service, there was a Law Enforcement Procession from St. Paul's Parish to St. Joseph Cemetery.

Officer Bishop had been a part of the Town of Brookfield's police force since 2011.



Related Stories: