'Full of blood:' Tow driver says suspect's kids crawled from under his truck after crash on I-94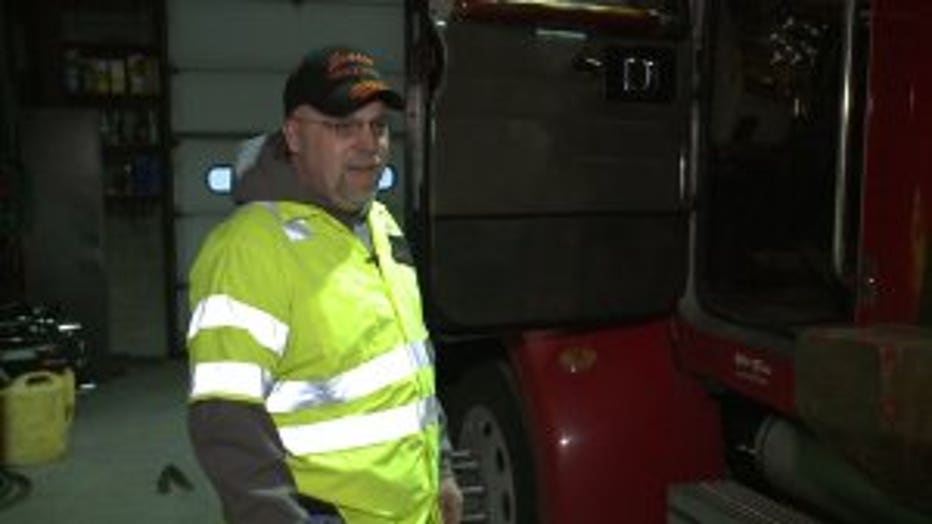 KENOSHA COUNTY -- A tow truck driver said he's grateful he didn't lose his life when a suspected impaired driver caused a crash involving his truck and a Wisconsin State Patrol trooper's squad Sunday, Dec. 2 on I-94 near Bristol in Kenosha County.

Anthony Wistert spoke with FOX6 News Tuesday, Dec. 4 -- still recovering from the shock of it all. He wanted to share his story to remind to others to buckle up, drive sober and move over for workers like him.

"When she hit, I went flying from this step, landing on the concrete wall back first," said Wistert.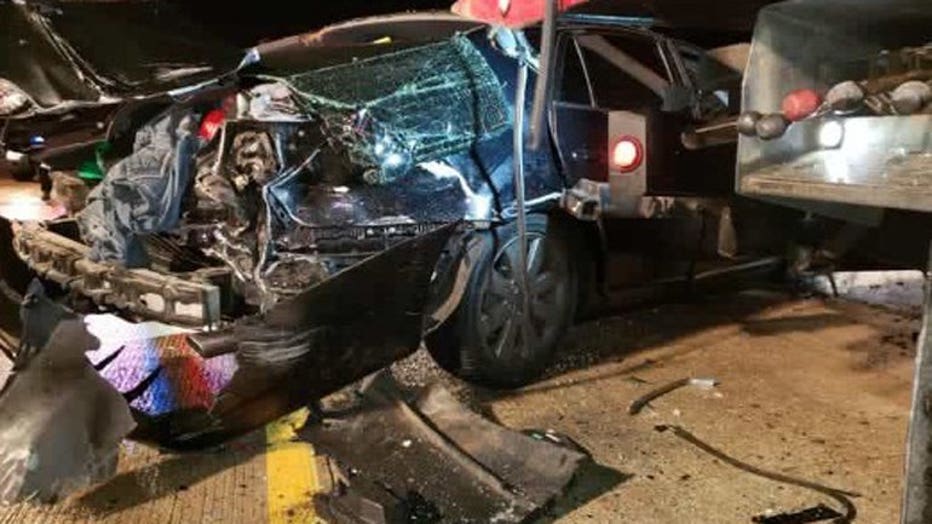 Wistert called it a miracle that he survived.

"It really changes your life. It really does," said Wistert.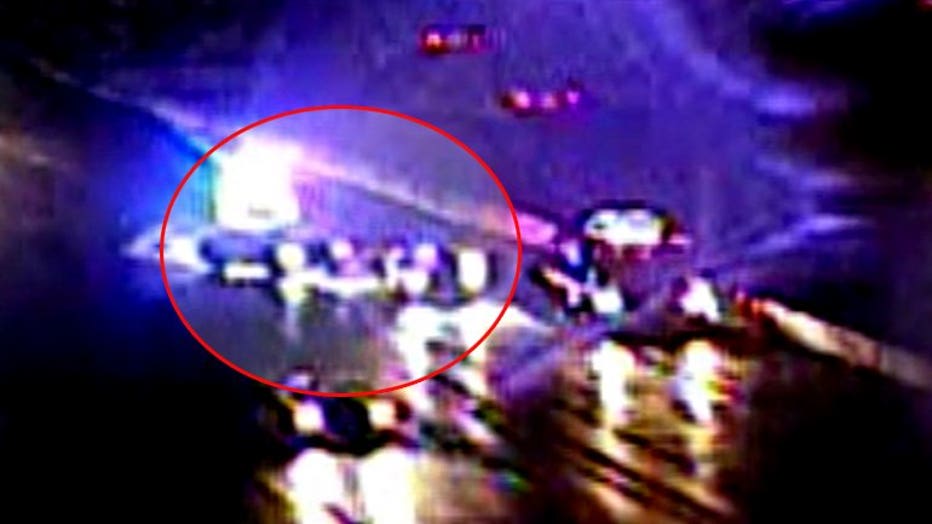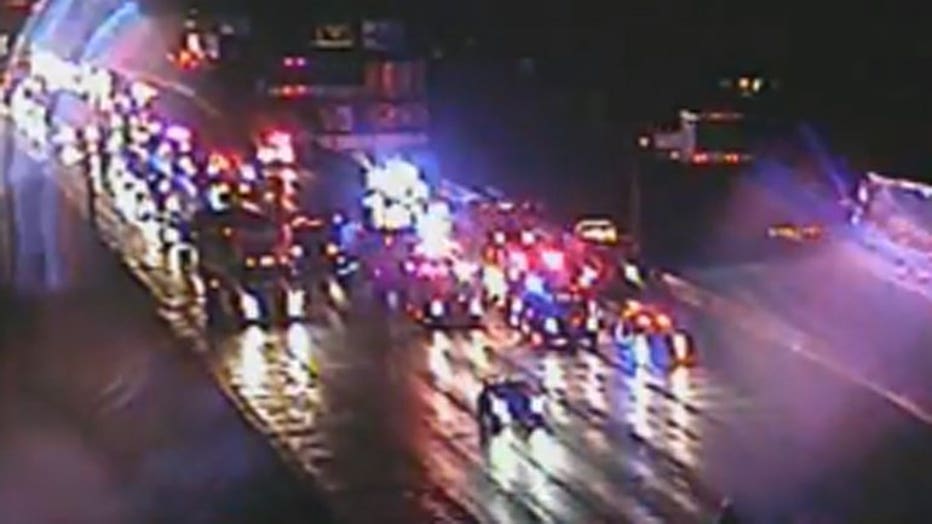 Wistert had just loaded up a disabled vehicle when he was hit on I-94 southbound near Bristol in Kenosha County Sunday night. A trooper, sitting in his cruiser, suffered minor injuries as well when his squad was hit.

"I got the wind knocked out of me really bad. I got up and was trying to get my breath back," said Wistert.

He said the next thing he remembers is the 31-year-old woman, who is also accused of driving without a license, got out of her car, screaming. Her children were ejected from the vehicle. None of the children, ages 10, 3 and 2 were restrained in the vehicle.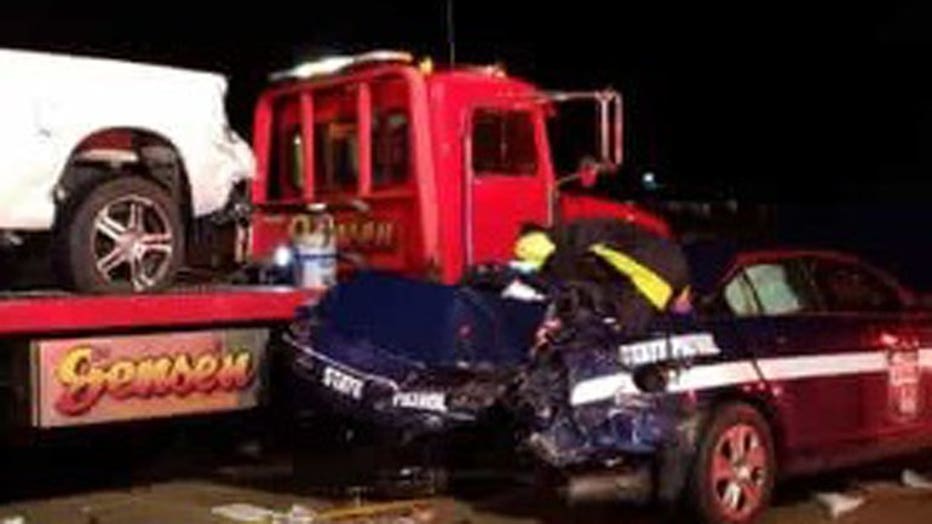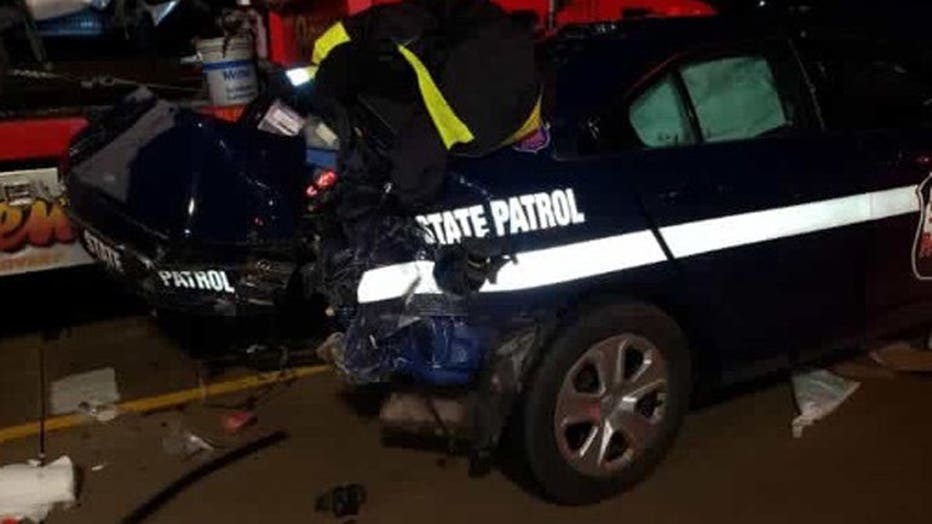 "They were crawling out from underneath my truck, and they seemed to be alright because they were walking around, but they were full of blood," said Wistert.

Officials said all six of the people injured in the crash were expected to be OK. It could've been much worse. Wistert said if it happened two seconds before it did, Wistert would've been on the other side of his rig -- in the suspect's direct path.

"I wouldn't be here. I know that for sure. I wouldn't be here," said Wistert.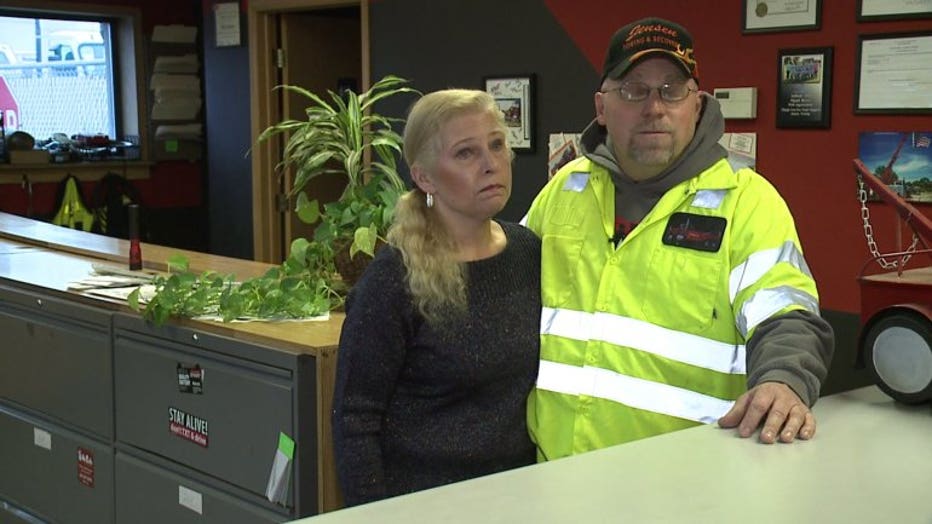 Christine and Anthony Wistert


"We received probably the biggest blessing that we could ever get. He's here," said Christine Wistert, Anthony's wife.

It was the first close call for Anthony Wistert in his 20-year career. He said it won't keep him from doing what he loves.

"I love what I do. I like towing," said Wistert.

He said he was headed back to work with a new lease on life.

"Don't drink and drive. Like the saying goes, you get drunk, you get stupid, you get towed," said Wistert.

The suspect in this case was still recovering at a hospital on Tuesday. Investigators said charges are expected soon.