FOX6 hidden cameras expose questionable tactics of high-dollar matchmaking service


ELM GROVE --  Here we go again? It took years for the FOX6 Investigators to shut down a  local dating service that was lying to consumers and pressuring them into signing expensive contracts. That investigation led to a state lawsuit and a quarter of a million dollars in restitution for victims.

Now, there's a new dating service in town with a sales pitch that sounds eerily familiar.

It starts with a telemarketing phone call, and then an invitation to an Elm Grove office building where you're subjected to an invasive, two-hour 'consultation.' And it ends with a one-time offer. Sign a contract on-the-spot or the price goes up big time.

It's hard to put a price tag on finding the love of your life. Even harder when you discover you got a lot less than what you paid for.

"I paid more than anybody I came across," said Kathy Jorsch, an unhappy customer.

"It's a huge amount of money," said another, Virginia Pickerell.

"I just paid all this money for this service," Nicole, another angry customer, said.

Diane Ryan / Wisconsin Singles:  "I'm not gonna talk to you right now."

Ryan was too busy to talk to the FOX6 Investigators.

Diane Ryan / Wisconsin Singles: "I have to go."
Bryan Polcyn / FOX 6 Investigators: "Why do you have to go?"
Diane Ryan: "I have appointments."
Bryan Polcyn:  "You have an appointment right now?"
Diane Ryan: "Yes."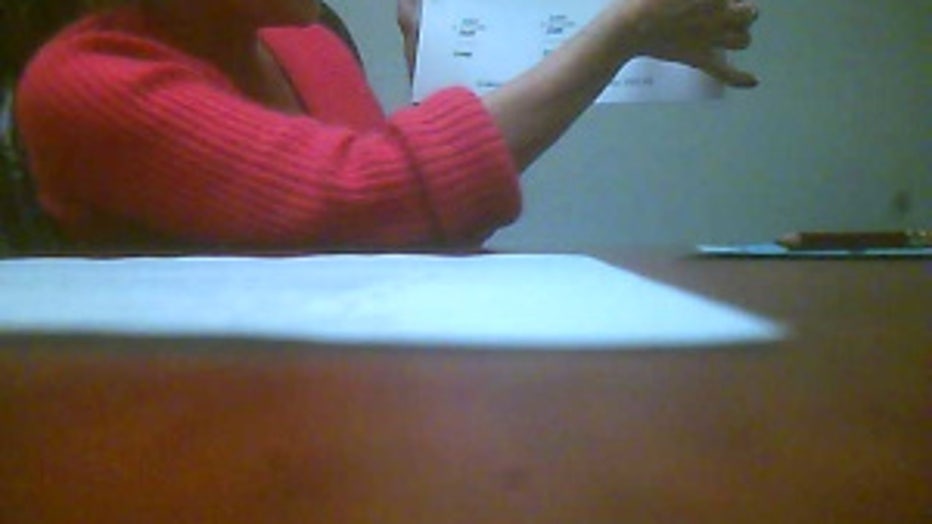 FOX6 Investigators hidden cameras expose the questionable tactics used by Wisconsin Singles to sell expensive contracts.


But if you're single and have your own credit card, she'd like to spend a couple of hours with you.

"She kept saying, 'Now you're really going to be surprised at the price,'" Jorsch recalled.

She found the place through an online ad for 'Milwaukee Singles.'

There's also a site for Brookfield Singles, Mequon Singles, Franklin Singles, Hartland, Pewaukee and Germantown Singles. But they all lead to the same place.

"We are called Wisconsin Singles," Diane Ryan said.

Wisconsin Singles bills itself as a matchmaking service for professionals, primarily in their 40s, 50s and 60s. There are two locations in Milwaukee and Madison, but they're part of a nationwide network known as 'Today's Matchmaker.' And unlike most dating services, you never get to see anyone else's profile.

"That's like a blind date," said a volunteer named Kim, whom FOX6 News sent in with a hidden camera.

"Yeah," Ryan said.

Instead, they take your information and then set you up with a match. In other words, they say, they do all the work.

"Seemed like a great idea," Jorsch said.

Jorsch accepted an invitation to an Elm Grove office building on Pilgrim Road - just north of Brookfield Square - for a free consultation. It's really a sales pitch that FOX6 caught on hidden camera.

"I fell in love with the service. I saw the price. I threw up in the bathroom," Ryan said to Rita, our first undercover volunteer.

Not just once, but twice.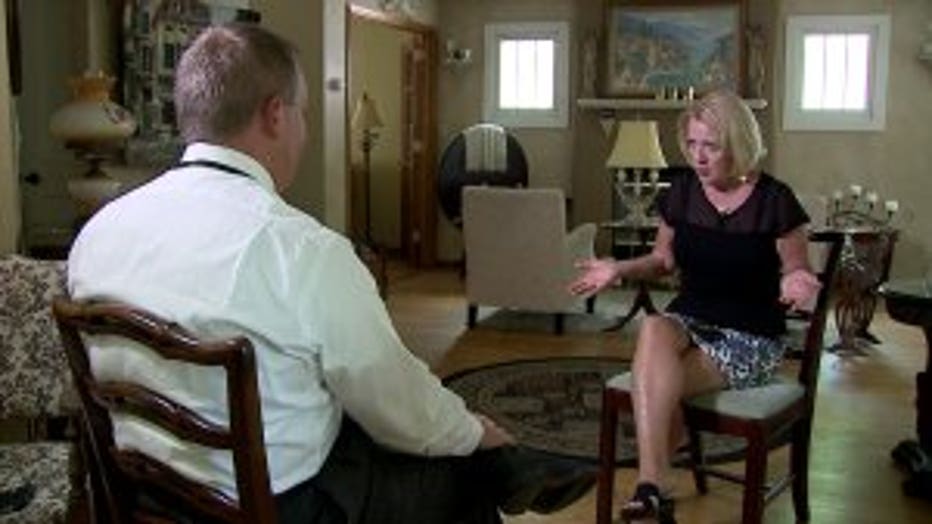 Kathy Jorsch paid $6,000 for a 16 month contract on the promise she would meet 16 people who were expertly determined to be compatible. Instead, she says, her matches were outside even the most basic parameters, like age, height and location.


"I fell in love with the service. I saw the cost of the service. I threw up," Ryan repeated to Kim, our second undercover volunteer.

Diane says she was once a customer, too, and - the story goes - she ponied up the big bucks and ended up meeting her husband.

"He was my fourth match," Ryan said to Rita.

"He was my fifth match," Ryan said to Kim.

She says it happened seven years ago, which is odd, since the company has only been registered to do business in Wisconsin for two years. But that's just the tip of the iceberg.

"You're going to be assigned your own personal matchmaker," Ryan said to Kim.

Diane is the only person who works in the Milwaukee office, but once the company has your money, you can never talk to her again. You can only talk to your personal matchmaker. And new clients are told not to check in more than once every couple of weeks. Kathy Jorsch says she rarely heard from her 'personal matchmaker' -- a woman she's never even met.

"She's in California," Ryan told Kim during our hidden camera interview. "Everybody's there."

When Kathy Jorsch did hear from her matchmaker, she said the matches were often way off the mark -- too old, too young, or too far away.

"I could have picked somebody off the street better than that," Jorsch said.

Virginia Pickerell wanted a guy who was tall, active and lived near Madison, but says she was matched with guys who were short, overweight or lived halfway across the state.

"I think I could've gone to a bar just as well," Pickerell said.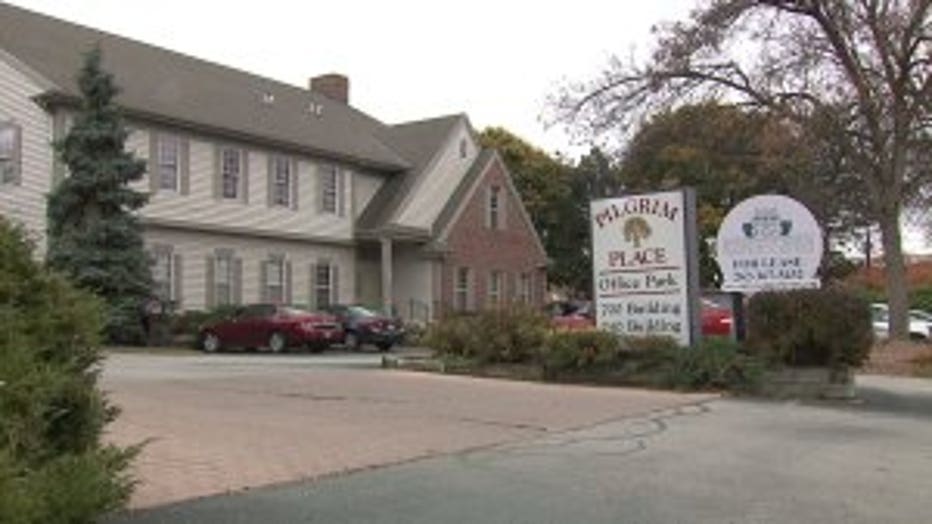 Wisconsin Singles invites potential customers to a 2-hour 'consultation' inside this office building in Elm Grove.


A woman who asked that she not be identified - we'll call her Nicole - says she didn't want to date a guy with young kids.

"That's not really the lifestyle I was looking to go forward in," she said.

The first man they matched her with had three kids under the age of five. He was younger than she wanted and lived two hours away. The next match, she says, was too old.

"And I began to think, 'Maybe they just don't have any men that fit my parameters,'" Nicole said.

If you're wondering how many members Wisconsin Singles actually has, so are we.

"How many men do you have?" Kim said.

"I have no idea. A lot," Ryan said.

"She said, 'There are more people in your category than you can date in a lifetime,'"
Jorsch said.

Kathy Jorsch signed up in January. Her last date was in May. And after weeks of hearing nothing, she finally got  a call from her matchmaker in August.

"I guess I had sort of given up. I thought I wasn't gonna hear from you guys anymore," Jorsch told her matchmaker on the phone.

The matchmaker admitted she doesn't have a lot of guys that fit Kathy's criteria.

Bryan Polcyn / FOX 6 Investigators: "You've told people you have LOTS of men age 45 to 60."
Ryan:  "I'm not gonna talk to you right now. Bye, thank you."
Polcyn: "So do you have a lot of men in that age range?"
Ryan: "I can't comment."

"You could tell there was nobody. Nobody at all,"Jorsch said.

Wisconsin Singles Spokesman Gerry Gross says they never reveal how many members they have.

"Diane would never say I have lots of men for Kathy or anyone else for that matter," Gross said.

Except that she did.

"Do you have a lot of men in that range?" asked Kim.

"Yep, a lot," Diane replied.

Gross says they have to get to know you first: Your job, your past relationships, and your finances. Diane Ryan asked FOX6's undercover volunteers for their income, rent and car payments, bank account information and credit card balances. Gross says that's just to make sure they qualify for the service.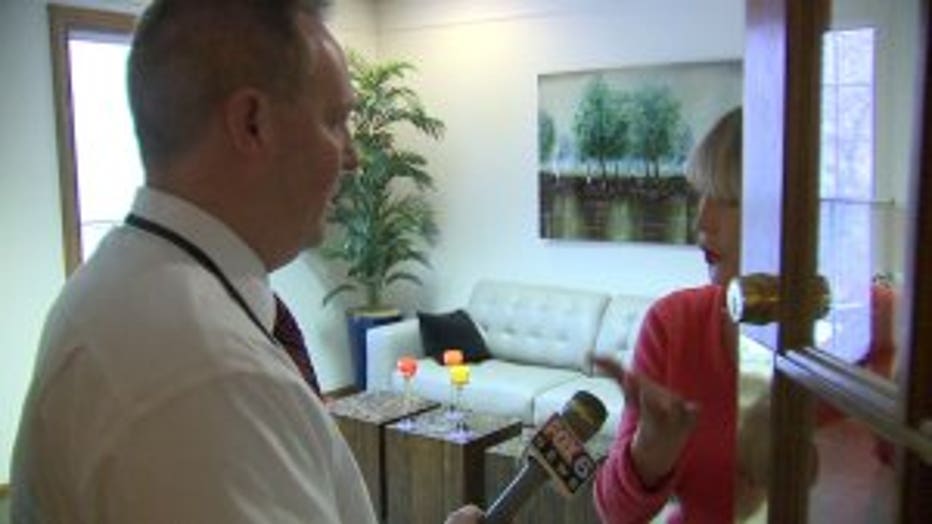 After asking our undercover singles hours worth of invasive, personal questions, Diane Ryan refused to sit down an answer our questions.


"They tell us whether a person is financially responsible," Gross said.

You have to tell them all of that personal information before they'll tell you how much the membership costs.

The packages range from $5,000 to $7,000. And that's only if you sign a contract on-the-spot.

"She said, 'Well these are not going to be the prices tomorrow,'" Jorsch recalled.

The company says this is not a high-pressure sales pitch. It's just an incentive to keep single people from procrastinating.

"One of the biggest reasons single people are single is because they continue to put this part of
their life off," Gross said.

And it works more often than you might think, in part, because on one key selling point. They promise to do a nationwide criminal background check.

"Everybody has to go through a pretty extensive criminal background check," Ryan said.

But that's not what the contract says they do. It says they perform a limited background screening using public databases available on the internet.

''Like looking at CCAP, you mean?'" Diane Ryan said.

Something anyone can do from their home computer for free.

Polcyn / FOX 6 : "It says on the back of the contract that all you do is check online databases. Did you know that?"
Ryan / Wisconsin Singles: "Hmm mmm. I didn't know."
Polcyn / FOX 6: "You don't know what`s in your own contract?"
Ryan: "Bryan, thank you."
Polcyn / FOX 6:  "You sell the contracts!"
Ryan: '"Bryan, thank you."

"I think they're liars," Pickerell said.

"I don't think that's what they represented to me," Nicole said.

"This is more of a scam than I thought," Kathy Jorsch said.

All tolled, Kathy, Virginia and Nicole spent more than $12,000 to meet the men of their dreams, but they say their dreams were shattered. Now they want to keep you from making the same mistake.

There appear to be several similarities between Wisconsin Singles and Great Expectations, a dating service that fled the state after our investigation in 2007. But in a letter to state regulators, Wisconsin Singles says it has no affiliation with Great Expectations and never has.

Company spokesman Gerry Gross tells me they are in business to help people and he does not believe his sales reps are misleading anyone.

For those who've spent thousands and are unhappy with the service, there appears to be no way to get a refund without getting state officials involved.

In Wisconsin, you have a three-day right to cancel a dating service contract. However, new clients of Wisconsin Singles are told not to expect their personal matchmaker to call for at least three days after they sign up. In other words, before they even start using the service, it's too late to get a refund.

On the other hand, Kathy Jorsch filed a formal complaint with Wisconsin Department of Agriculture, Trade and Consumer Protection in September. Within a matter of days, the company offered her a partial refund of $3,750.