Former Random Lake IT Specialist sentenced for alleged theft
RANDOM LAKE (WITI) -- 33-year-old Mark Ustby -- a former employee of the Random Lake School District in Sheboygan County has been sentenced in a case in which he allegedly stole more than $100,000 worth of school technology equipment -- including iPads, tablet computers and an iMac laptop.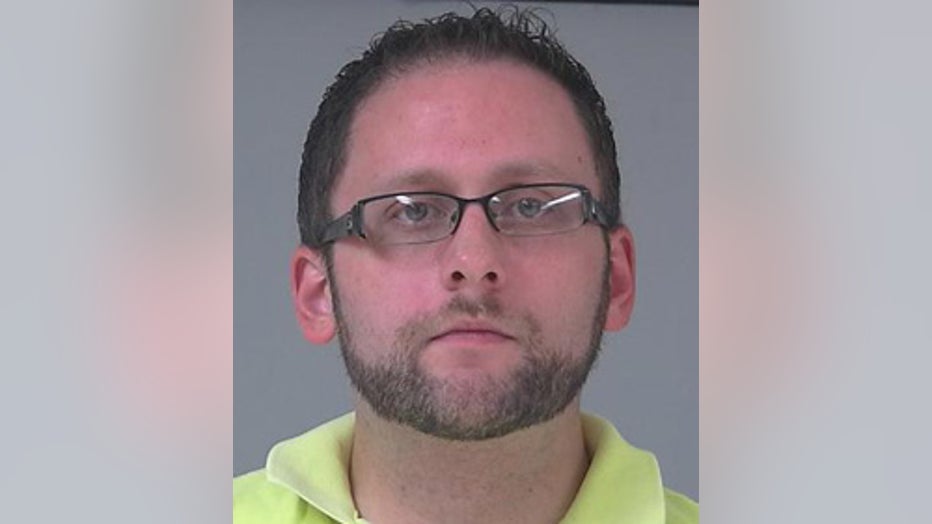 Ustby on Tuesday, January 7th was sentenced to two years behind bars, with another two years of extended supervision.

Ustby pleaded no contest to two felony theft charges.

Ustby is the former IT Specialist for Random Lake Schools.

According to the criminal complaint in the case, Ustby began taking iPads in early 2013 and selling them on Craigslist. Ustby told police he began doing the same thing in late July, 2013 when the district received a shipment of Asus tablets. Ustby also admitted to taking an iMac laptop.

According to the criminal complaint, the Sheboygan County Sheriff's Department responded to the school on August 29th for a report of theft. Upon arrival, a deputy met with the District's Superintendent, who stated that a former employee, named Mark Ustby, had been acting "weird" lately.

According to the complaint, Ustby was seen by a custodian on August 28th leaving the school with boxes. Shortly after the incident, the Superintendent received an email of resignation from Ustby.

After receiving the email, the Superintendent went into Ustby's office and noticed that all of the computer tablets were missing. According to the complaint, the Superintendent called Ustby regarding the tablets, and Ustby claimed they were in his office.

When detectives interviewed Ustby, he admitted to stealing approximately 260 of the Asus tablets from the school for an estimated value of $73,177.

The breakdown of the cost for the Asus computer tablets are as follows:


Ustby also admitted to taking an estimated 150 to 200 iPad 2s. According to the criminal complaint, the low-end estimated value of the iPad 2s stolen is $59,850.

After further investigation, police discovered that Ustby was also asking for iPad donations on behalf of Random Lake School District from a wireless communications company, and then selling them on Craigslist, too.

According to the complaint, approximately 38 iPad 2s were donated to the school -- for a total cost of $15,010.

The Superintendent says Ustby had been having financial problems and recently filed for bankruptcy. Ustby told deputies he used the money he made from the sales of the stolen items to help three others who couldn't find jobs and are "much worse off" than him.

Authorities at the School District say the stolen merchandise will be covered by insurance and many of the tablets have already been replaced.