Former Milwaukee podiatrist settles misconduct lawsuit for $15,000


MILWAUKEE — A slap on the wrist.  That's how one patient describes a settlement between the Wisconsin Attorney General's office and a Milwaukee doctor accused of fraud.

FOX6 Investigator Bryan Polcyn has details on the lawsuit that started with a FOX6 investigation and dragged on in court for more than three years.




Mark Simpson mows the spacious yard on his Baraboo property without any trouble. After all, he's on a riding mower. You'd ride a lawnmower too, if you had the kind of pain Simpson was suffering a few years ago.  The retail store manager is usually on his feet all day and, in 2013, one foot was killing him.

"I didn't know what it was," he said. "I just had, my foot was achin'".

He went to see a Milwaukee podiatrist, Dr. John Lanham.

"And then he gave me the cortizone injection shot," Simpson said.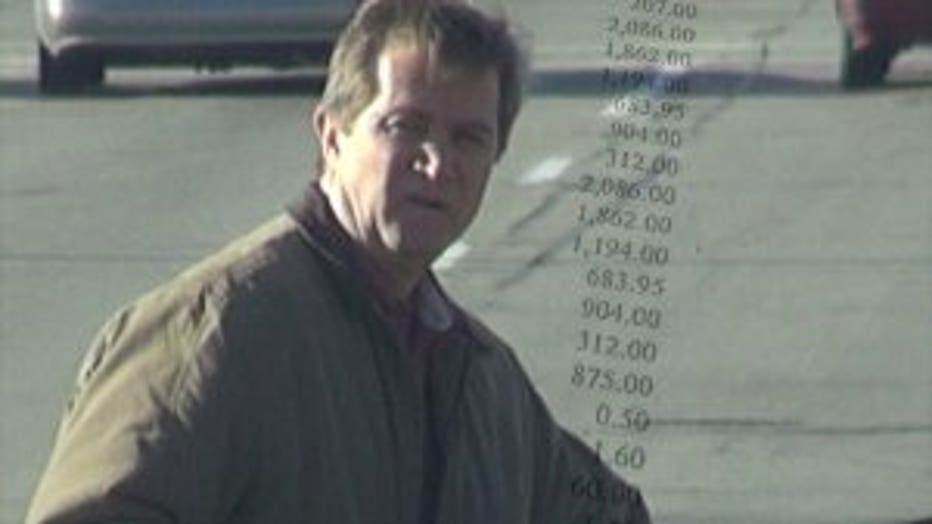 John Lanham was suspended from practicing podiatry in 2013. His license is currently active, but limited. However, it does not appear he is practicing.


The real pain hit when the bill came in the mail.

"I was like, something's wrong here," Simpson said.

The total cost was more than $13,000.

"It was, like, crazy!"

About that same time, the FOX6 Investigators were exposing Dr. Lanham's long history of unscrupulous billing practices. When Simpson caught the broadcast, his jaw dropped.

"I called up screaming to my wife. I go, 'They found this guy! Someone's actually doing something about this!" he recalled.

Not only FOX6 News find Dr. Lanham charging other patients more than $10,000 for a single visit, we found a long list of formal complaints had been filed against Lanham with state regulators year after year.

After our investigation, the state podiatry board suspended Dr. Lanham's license for one year.

"These practices will continue if he is not stopped,"  prosecuting attorney, Arthur Thexton, said to board members at the time.

In addition to the suspension, the Wisconsin Attorney General's office filed a lawsuit, accusing Lanham of misleading patients about insurance coverage.

Becki Johnson/Patient: "I asked if he took my insurance, and he said, 'Yes.'"
Sophia Ocasio/Patient: "She said, yes, you can submit your insurance."
Lynn/Patient: "She said yes, they accept it."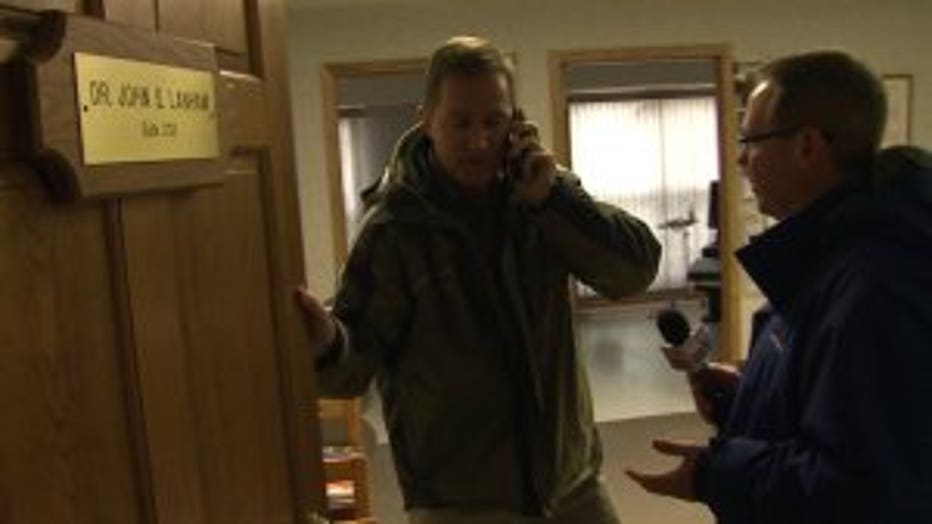 FOX6 Investigator Bryan Polcyn attempts to speak to Dr. Lanham about his billing practices in 2013. Lanham shut the door and did not respond to multiple requests for comment.


It was our investigation that proved what patients had been telling state regulators for years was true.

"Do you guys take United Health?" A FOX6 producer, posing as a prospective patient, asked.
"Yes,"  Dr. Lanham replied, without hesitation.

In reality, Lanham was not a part of any insurance network, meaning patients were stuck paying his outrageous bills on their own.  And the doctor was relentless in pursuit of those bills.

"They kept threatening the house," Simpson said. "They say, if you don't pay something every month, then we're going to have to put a lien on your house."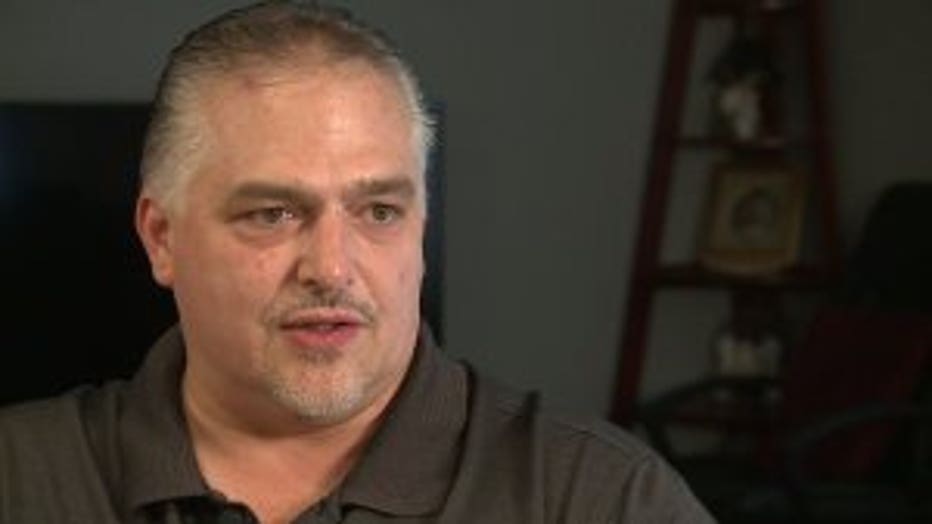 Simpson paid more than $4,400 out of the $13,000 Lanham tried to charge him. He cooperated with state officials in their lawsuit against Lanham.


The intimidation tactics were a big part of what prompted Simpson to work with the Wisconsin Attorney General's office in its lawsuit against Lanham, but for three years he heard very little about its progress.  On August 30th -- 3 years and 1 month after the lawsuit was filed -- the state quietly reached an agreement just before trial, settling the case for $15,000.  That's barely more than Lanham was known to charge a single patient.

"$15,000 is nothing," Simpson said. "That's a slap on the wrist."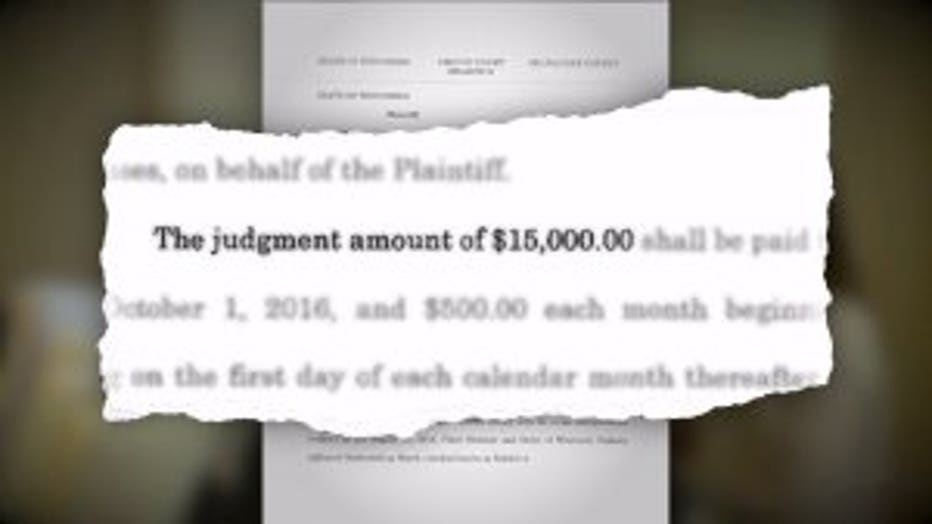 Dr. Lanham agreed to settle the Attorney General's lawsuit against him for $15,000.


As part of the agreement, the disgraced former doctor will be allowed to pay off the judgment in monthly installments of $500.00. In addition to the payments, Lanham is required to take action to stop any collection efforts against dozens of patients whose bills he had previously sent to collection agencies.

Simpson is hardly impressed by the outcome, but he's more concerned with something else.

"Can we stop him from doing this to others?" Simpson said.

He wants to make sure Dr. Lanham never threatens the public again.

After our investigation, Lanham closed all four of his Milwaukee area locations. However, in settling the lawsuit, Lanham did not have to admit to any of the allegations against him. And the state podiatry board lists his license as "active," but "limited." That means Lanham could practice again with certain restrictions that were laid out in the 2013 order against him. It does not appear that he is practicing at this time. A call to Lanham's attorney was not returned.