First day in court: Bail set for couple facing child abuse charges for three-year-old Aiden Archer


MILWAUKEE -- A significant bail for a significant crime. The Milwaukee couple facing child abuse charges after a 3-year-old died, made their first appearance in court on Saturday, June 6th.

In court separately, but together, 24-year-old Megan Scott and her 27-year-old boyfriend, Maurice Snyder may have contributed to the death of 3-year-old Aiden Archer.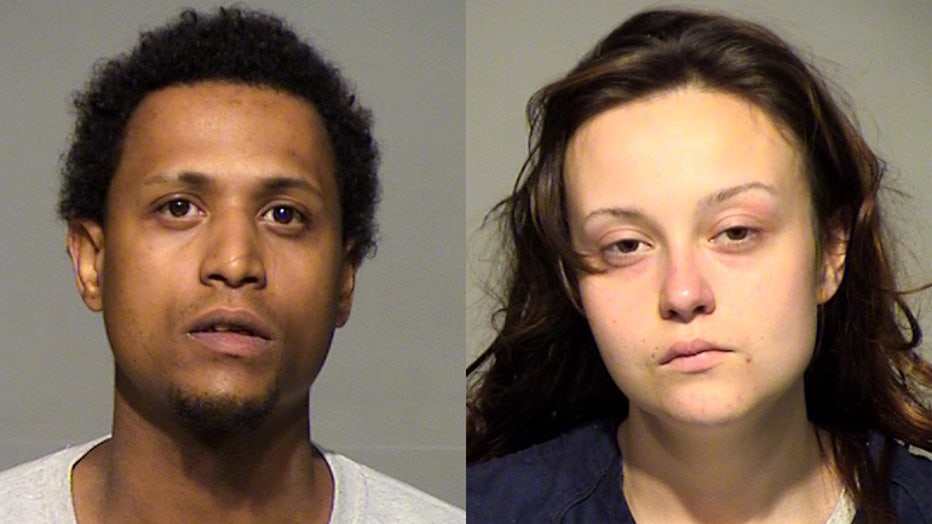 Maurice Snyder, Megan Scott


"On the morning of Monday, June 1st the victim's father dropped him off at the location where the offenses allegedly took place. By 9 p.m. that evening, that boy's body was covered in bruises and bite marks -- the defendant is accused of inflicting those injuries," said Assistant District Attorney, Zachary Wittchow.

The state says the boy who was nonverbal and diagnosed as mildly autistic, had 11 human bite marks all over his body including one in the groin area and two in the buttocks. He also had a severe open wound on the back of his head including a skull fracture.

According to a criminal complaint, multiple witnesses reported seeing Snyder with the victim and saw different injuries throughout the day. Because of the aggravating circumstances, along with a prior criminal history including battery, bail jumping and skipping out a sentence, the commissioner set a higher bail.

"I will follow the state recommendation and set bail at $200,000," said Wittchow.

Meanwhile, Scott sat in court accused of standing by while Snyder committed violent acts on the helpless child.

"She is accused of having heard the confidant kicked the victim in this case. And while she got in the shower heard a loud boom and heard the victim crying and coming out seeing the confidant having a swollen hand -- saw marks on the victims neck and later in the afternoon," said Wittchow.

Reports show, despite being asked by witnesses to call 911, Scott instead left the home to go charge her phone.

"I will set it at $5,000 cash turned over to justice point for supervision," said Wittchow.

Prosecutors say the two who also admitted to being heroin users are due back in court on Thursday, June 11th for a preliminary hearing.

Snyder faces multiple charges including one count of physical abuse of a child (intentional causation of great bodily harm), one count of child neglect (great bodily harm), 11 counts of physical abuse of a child (intentional causation of bodily harm) and one count of obstructing an officer. Scott faces one count of failure to act to prevent bodily harm to a child.

Snyder could also face a homicide charge after the autopsy reports come in.