John's Disposal fire in Whitewater; damage in the millions
WHITEWATER, Wis. - Firefighters responded to a fire at John's Disposal Services in Whitewater late Sunday, Jan. 8. The call came in shortly before 10 p.m. – and officials say damage could be in the millions.
The first crews arriving on the scene found one building fully engulfed in flames. It was a sorting and recycling building.
"My father built that building 25 years ago. He built it himself," said Brian Jongetjes, president of John's Disposal. "When I came you could see from out in the road the flames and the big black smoke."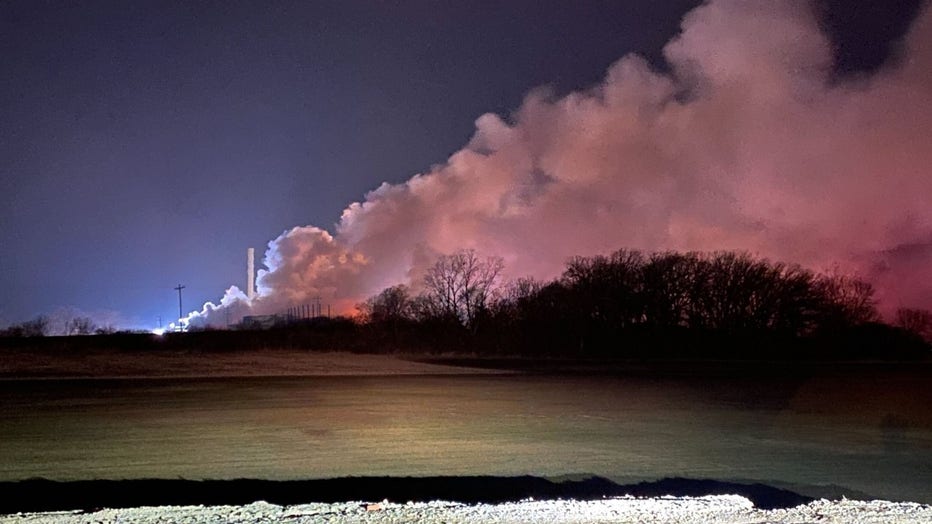 Fire at John's Disposal in Whitewater
Whitewater Assistant Fire Chief Joe Uselding said the fire went past five alarms due to the cold conditions and a lack of water. There is no water supply at the John's Disposal site, officials said.
"Our building was kind of cleared out, but once the paper, cardboard, plastic burns it spreads. And it was windy," Jongetjes said. "You can see that just all caved in, and it got so hot that the building is giving way."
FOX6 News was the only TV station to get close to the damage on Monday.
"Yeah, it's pretty ugly," Jongetjes said.
SIGN UP TODAY: Get daily headlines, breaking news emails from FOX6 News
Assistant Chief Uselding said materials are smoldering inside the structure as of Monday evening. However, there is no danger to the public – and the Wisconsin DNR is monitoring for any runoff. 
No John's Disposal employees were present at the time the fire was reported, and there are no known injuries at this time. 
Jongetjes said he is feeling shock and gratitude. 
"You put your heart and soul into building something like that," Jongetjes said. "I give a lot of credits to those firefighters. I can't believe they just, 'Oh yeah, no problem, it's what they do.' And here they are."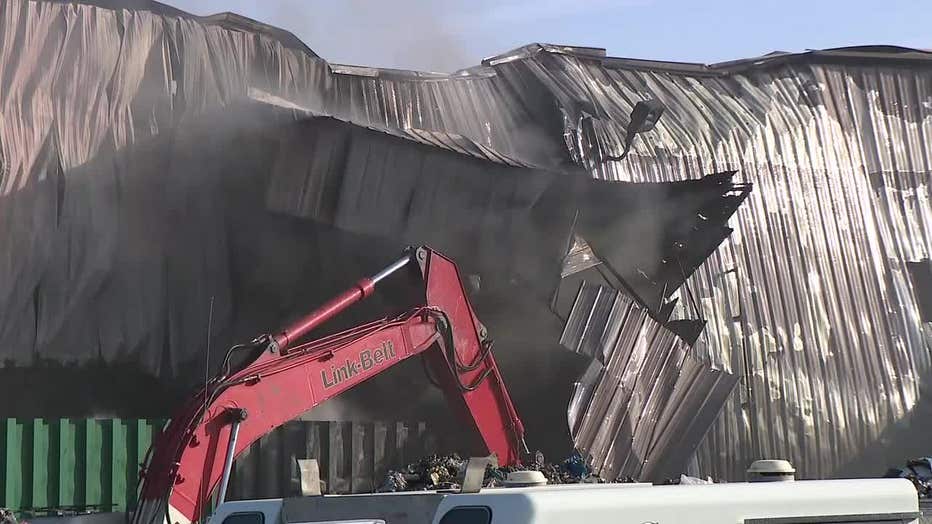 Fire at John's Disposal in Whitewater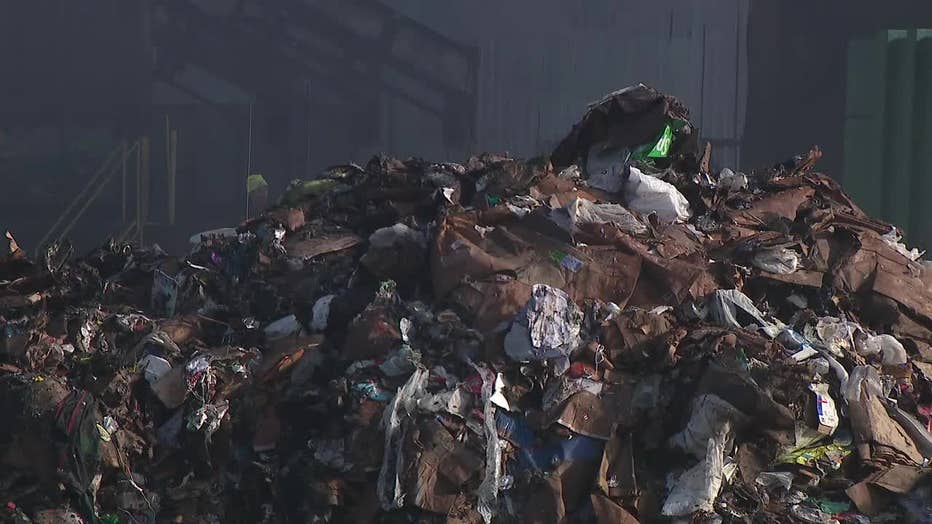 Fire at John's Disposal in Whitewater
Uselding said the cause of the fire is undetermined at this point. He believed the damage would be tallied into the millions of dollars.
FREE DOWNLOAD: Get breaking news alerts in the FOX6 News app for iOS or Android
A representative from John's Disposal informed city staff that trash and recycling pickup is expected to remain on schedule. Any potential delays are not anticipated to last more than 24 hours.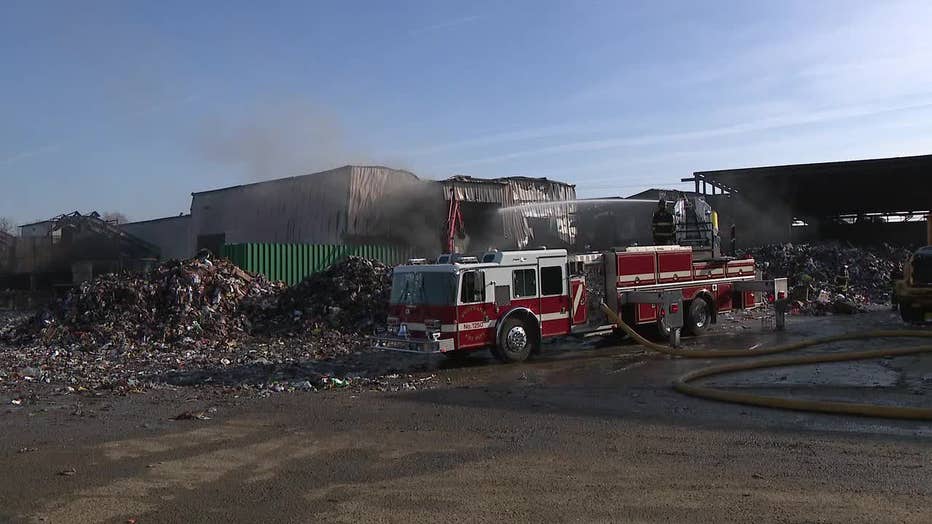 Fire at John's Disposal in Whitewater