Fire consumes iconic 'Big Tex' at the Texas State Fair
(CNN) -- "Big Tex," the larger-than-life symbol of the Texas State Fair for 60 years, is big no more.
Flames consumed the towering figure in size 70 boots and 75-gallon hat at the fairgrounds in Dallas on Friday. Within 10 minutes, he was gone.
Big Tex made his debut 60 years ago, welcoming visitors to the Texas State Fair with a booming voice. For many Texans, he had become as much of an institution as the Alamo.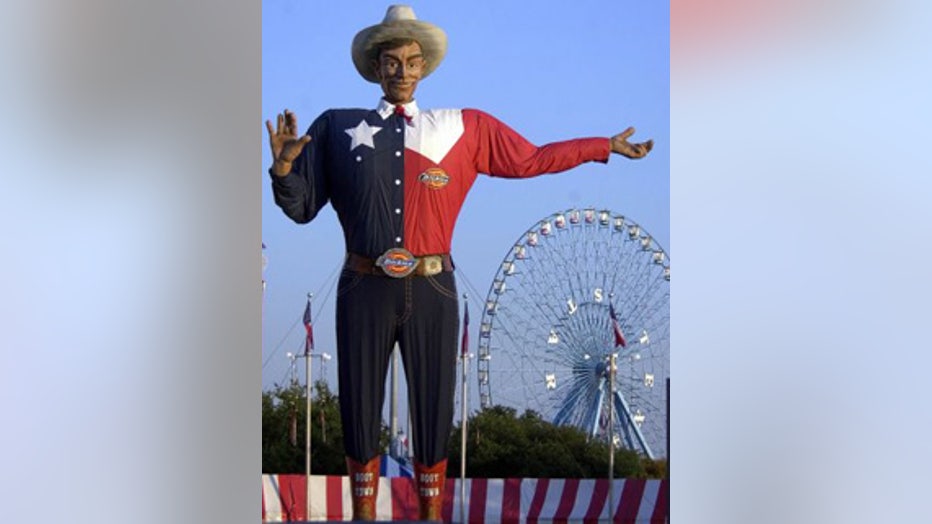 The fire started about 10:30 a.m. Friday, Texas State Fair spokeswoman Debbie Flatt said. No one was injured.
Haley Breedlove of Dallas sent CNN iReport a photo of the Big Tex on fire. She said he was part of her childhood memory and described the fire as "sad."
Read more about Big Tex on Wikipedia by CLICKING HERE.
Monitor FOX6 News and FOX6Now.com for updates on this developing story.