Federal officials close investigation into Derek Williams death


MILWAUKEE (WITI) -- The United States Department of Justice announced Tuesday, May 28th that there is insufficient evidence to pursue federal criminal civil rights charges against any Milwaukee Police Department officer for the in-custody death of Derek Williams.

Williams was seen on squad car dashcam video on July 6th, 2011 asking for help and gasping for breath in the back of a Milwaukee squad car after he was arrested for robbery. He died a short time later.

An inquest jury recommended misdemeanor charges against three officers involved, but a special prosecutor determined there wasn't enough evidence to do that.

The Justice Department conducted a separate comprehensive and independent investigation of the events surrounding the arrest of Williams. The federal investigation revealed no medical evidence to corroborate the use of unreasonable force by any officer, such as using excessive force while restraining Williams on the ground.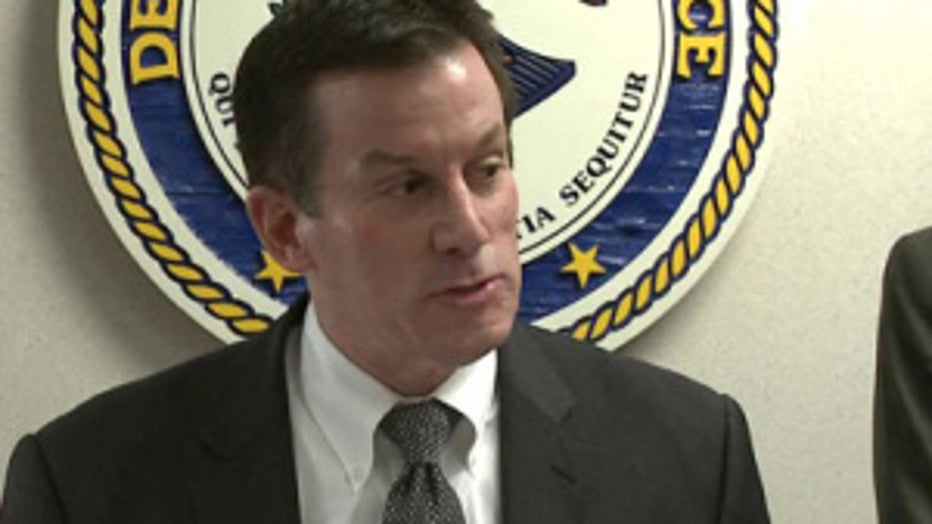 According to the press release, there was insufficient evidence that the response by any officer to Williams' medical needs was objectively unreasonable or carried out with willful intent. "The investigation did not reveal evidence that the officers had notice of Mr. Williams' medical need, and the officers stated they did not know he had a medical need."

In conclusion, the Office of the United States Attorney for the Eastern District of Wisconsin states, "after consulting with various medical experts, some of whom later testified at the county public inquest, the cause of Mr. Williams' death remains unknown; it is equally unclear that any delay by officers in providing medical attention to Mr. Williams contributed to his death. Therefore, after a careful and thorough review, a team of experienced federal prosecutors and FBI agents determined that the evidence was insufficient to prove, beyond a reasonable doubt, that any Milwaukee police officer acted willfully with a bad purpose to violate the law. Accordingly, the investigation into this incident has been closed without prosecution."

U.S. Attorney James Santelle said in a press conference Tuesday afternoon whether someone used poor judgement or made a mistake does not rise to the level of criminal wrongdoing.

"I'm hurt. Everyone who's seen that tape knows there was wrongdoing and for everyone to not do their jobs, it just hurts. I can't sleep because of this and I'm still not going to sleep because of this but I'm not going to stop until I get justice," Williams' mother told FOX6 News.

"I am filled with enormous rage. I cannot believe the federal government stood up in this room and said we have no opinion on whether there was anything inappropriate, whether there was a misperception, whether they did anything wrong. The fact they have no opinion speaks louder and louder because the lives of young black men don't matter," Attorney Robin Shellow said.

Williams had Sickle cell trait, but his official cause of death remains undetermined.

Milwaukee Police Chief Ed Flynn released the following statement on Tuesday:

"The death of Derek Williams was a tragedy for all concerned: for the family; for the community; and for the Milwaukee Police Department. 

The Milwaukee Police Department has taken significant steps to reduce the likelihood of experiencing a similar tragedy. 

The Department is a public institution requiring public confidence and continues its work to regain community trust wherever it is weakened.  We recommit our best efforts with the community to reduce the unacceptable levels of violent crime that afflicts it."