Fatal collision between car, excavator in work zone shuts down I-94 near County K


RACINE -- Racine County Sheriff Christopher Schmaling says one person is dead after a fiery crash between a car and excavator on southbound I-94 near County K on Friday morning, April 20.

I-94 near 3 Mile Road was closed southbound for several hours. Traffic was diverted while officials were dealing with the scene.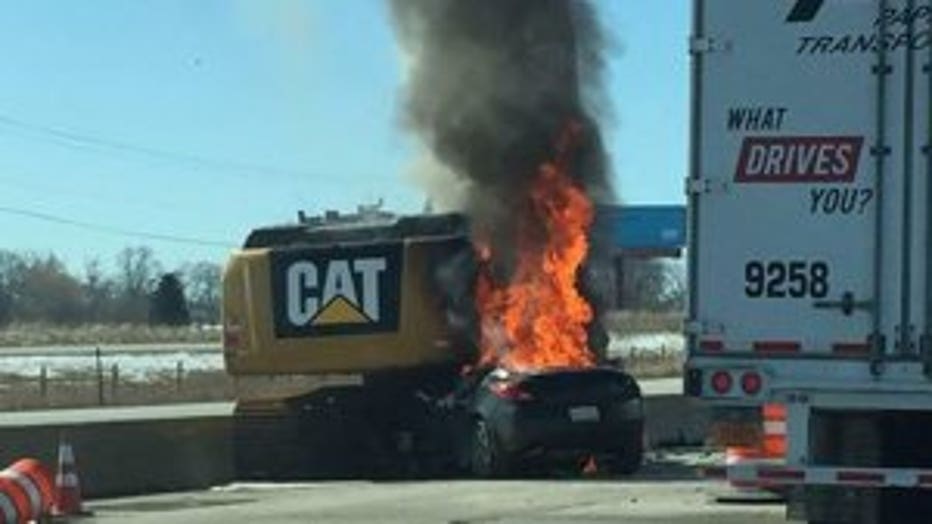 Car strikes excavator on I-94 in Racine Co.


Cellphone video shows the tragedy as it happened. Rescue crews were on the way and there was little anyone who watched could do.

"I called 911 from that phone right there," said Terri Stickland, working nearby.

Terri Stickland, was at work in a building right where the crash happened.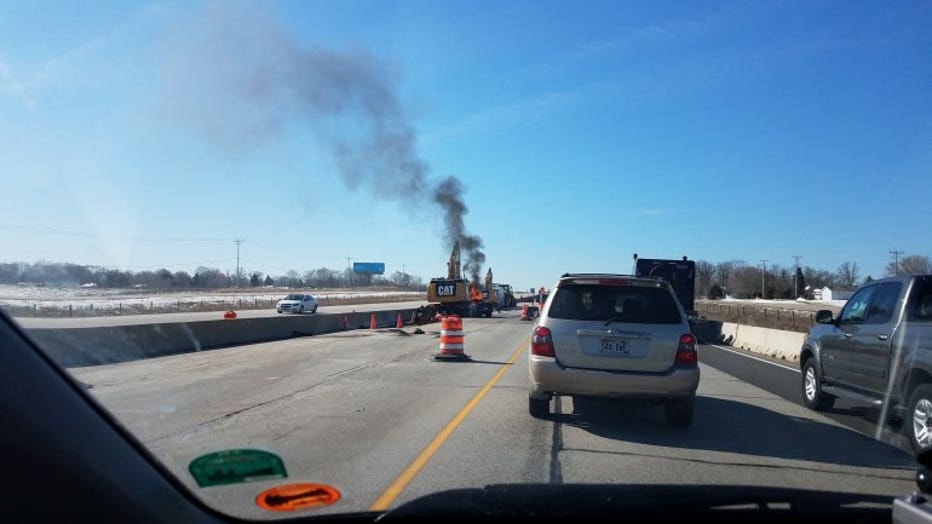 Car strikes excavator on I-94 in Racine Co.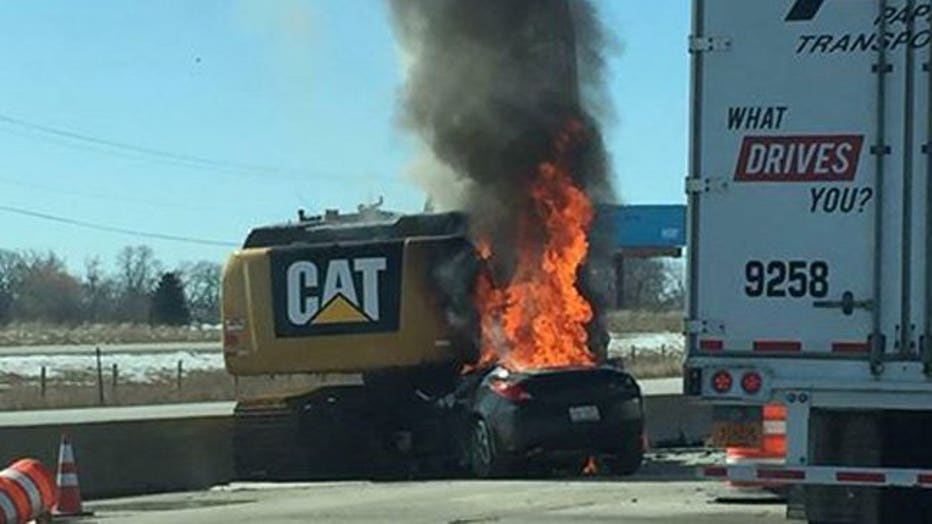 "I was in here filling right in this area and I happened to look out the window and I saw the black smoke and then the car just got engulfed," said Stickland.

Officials say the car was traveling southbound on I-94 near 3 Mile Road, when it crashed into a backhoe parked in a construction zone. No workers were on the job. Traffic backed up soon after the crash.




"One witness reported that a tire may have come off that vehicle causing the vehicle to swerve and crash into an excavator," said Racine County Sheriff Chris Schmaling. "Thee vehicle immediately caught fire and our squad responded. It appears right now there was one person trapped in that vehicle and very badly burned and is deceased."




Investigators are still trying to determine why the tire came off the car, causing the driver to lose control. The car was pinned under the excavator with its front end demolished.

"It happened so fast," Stickland said.




Those who watched the tragedy were shaken.

"I called my family because, my sister travels a lot and I didn't know where anybody was. I frantically got on the phone to make sure everyone was OK," Stickland said.

Sheriff Schmaling says, they are trying to determine who the victim is. Friday afternoon, they weren't sure if it was a man or a woman. The vehicle seems to be from Illinois.