Estate of Michael Madden, 1 of 4 to die at jail in 2016, files federal civil rights/wrongful death lawsuit
MILWAUKEE -- A lawsuit has been filed in connection with one of four deaths that occurred at the Milwaukee County Jail in 2016 -- within a six-month period.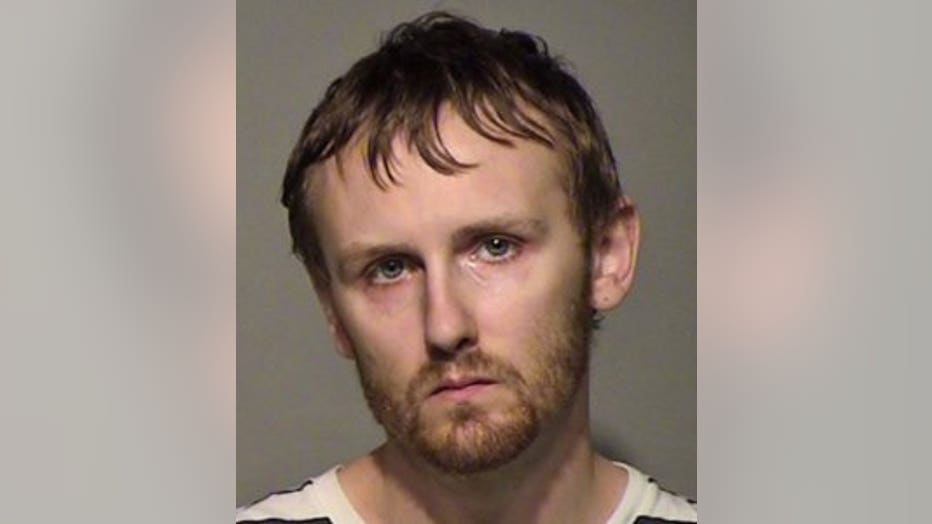 The estate of Michael Madden has filed a federal civil rights and wrongful death lawsuit against Milwaukee County, former Milwaukee County Sheriff David Clarke, Acting Milwaukee County Sheriff Richard Schmidt, a correctional officer, Armor Correctional Health Services, and a nurse practitioner for Armor.

The lawsuit states that the defendants exhibited "deliberate indifference and negligence in relation to the prolonged and obvious need for emergency medical treatment for 29-year-old Michael Madden while he was in custody at the Milwaukee County Jail."

It says Madden was confined at the jail from Sept. 29, 2016 until he died on Oct. 28, 2016.

During that time, the lawsuit says he "repeatedly told facility medical staff and medical staff was aware he had a congenital heart defect, he was an intravenous drug user and he had used intravenous drugs the day he was detained." It says "medical staff knew that Madden's history put him at a high risk for developing an infection in his heart." It says over the course of his time at the jail, he had "obvious signs of infective endocarditis-- a serious but treatable heart infection." The lawsuit says "he did not receive the treatment required and his condition deteriorated."

The lawsuit says on Oct. 28, 2016, the day he died, Madden was "crying out for help" and one of the correctional officers "failed and refused to provide care for Madden." It says the officer "cursed at Madden, threw him into a chair and ordered him to sit there, forced him up to his feet when he was clearly unable to stand on his own, and allowed him to drop, fall and strike his head multiple times."

He died at a medical clinic that day, the suit says.

The lawsuit seeks damages for "substantial pain and suffering."

According to the lawsuit, Madden was arrested on Sept. 29, 2016 by Franklin PD for possession of heroin and obstructing justice during a traffic stop.

At the time, he "appeared to be coming down from heroin and was experiencing withdrawals." The lawsuit says while being booked into jail, he "made suicidal comments about killing himself because he couldn't go through withdrawals again. He was in a panic and continually stated things like, you know, I'm going to have to kill myself." He was medically cleared at the Mental Health Complex and taken to the jail. At the Mental Health Complex, the suit says he admitted to being addicted to heroin and had last injected drugs that morning. He also reported to nursing staff that he had a congenital heart defect. The suit says he was placed on an opiate withdrawal protocol and screened for withdrawal symptoms once or more per day. By Oct. 8, he had stabilized and the screening was terminated. He then began demonstrating signs and symptoms of infective endocarditis, the suit says. The lawsuit says he was experiencing tachycardia, an abnormally high heart rate on Oct. 8, Oct. 11, Oct. 13 and Oct. 14. The suit details other symptoms experienced by Madden, and says "he was not evaluated within 24 hours of his request as required by standard procedure and policy and he did not receive any medications or any additional attention from staff until he fell terminally ill on Oct. 28."

The lawsuit says Madden's cause of death was ruled infective endocarditis with myocarditis.