Emotional tribute: Bridesmaids wear their dresses, take on "Udder Mudder" for bride killed in crash


MARSHFIELD (WITI) -- An emotional tribute this weekend in honor of a young bride-to-be who lost her life in a car crash earlier this month in Shawano County. 24-year-old Shannon Hall's bridesmaids wore the dresses intended to be worn in Hall's wedding for a different, but still very special occasion.

Hall's wedding was set for October 4th -- but the young bride lost her life in a crash involving a Pulaski school bus.

"We just love her and we just miss her so much," Hall's sister, Angie Guralski said.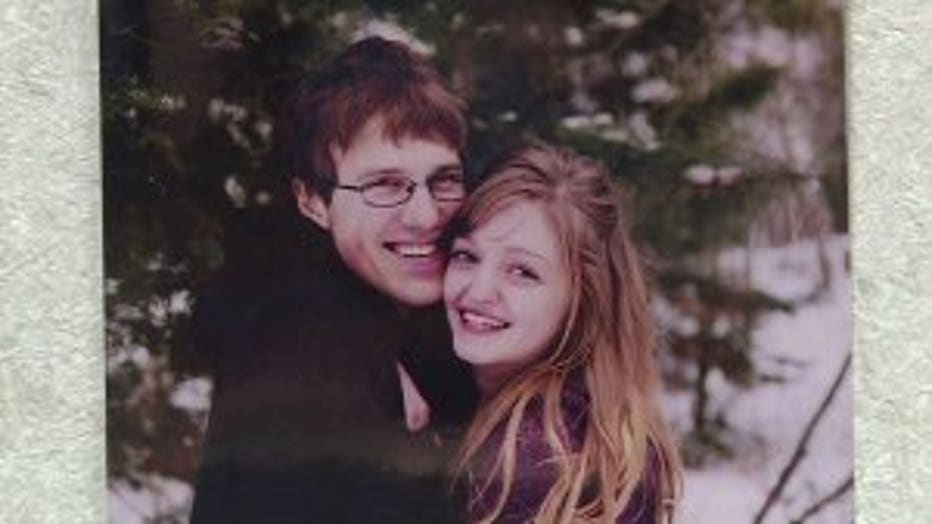 Justin Cyzan and Shannon Hall


This weekend, Hall's bridesmaids donned their dresses -- and in place of corsages, race bibs were pinned instead.

Guralski says before the crash, the five sisters had planned to run the "Udder Mudder" race in Marshfield in formal dresses. She says her sister's untimely death changed everything.

"She was such an amazing, amazing girl and a lot of fun. Since we won't be wearing them on the 4th, we thought this would be the perfect way to honor her," Guralski said.

On Saturday, September 20th, Hall's four bridesmaids and dozens of family members and friends took on the Udder Mudder course -- tackling each obstacle along the way.

"I was going to do every single one for Shannon because she would want us to do it, so we went through every single one even though they were a little tough, but we did it," Gurlaski said.

Hall's fiance, still recovering from injuries sustained in the crash, followed the group in a utility vehicle.

"So this thing being dirty, that's all for Shannon, and them all being dirty, it's all for Shannon," Hall's fiance Justin Cyzan said.

It was all done in honor of the fun-loving blonde who was not afraid to take on a challenge.

"I really missed having Shannon here, but I know she's laughing, she's smiling and she's glad we did it," Gurlaski said.

It was an opportunity to turn an obstacle course into a healing journey.

"It was nice to see everyone having fun and happy. It's nice to see Justin laughing and taking pictures. It really felt good. It felt good to have some happiness again," Gurlaski said.

Hall's family members say they're still planning to gather on the day of the wedding. They say they will light off fireworks in Hall's honor.

Related stories: