Elm Grove bank robbery: Police release clear surveillance photos, suspect quickly arrested & charged
WAUKESHA COUNTY -- Charges have been filed against a Milwaukee man who was quickly arrested after Elm Grove police released clear surveillance photos following an armed robbery at the TCF Bank on Bluemound Road that happened on Tuesday, February 2nd.

The surveillance photos were released on Wednesday -- and one of three suspects wanted in the case was arrested later that same day.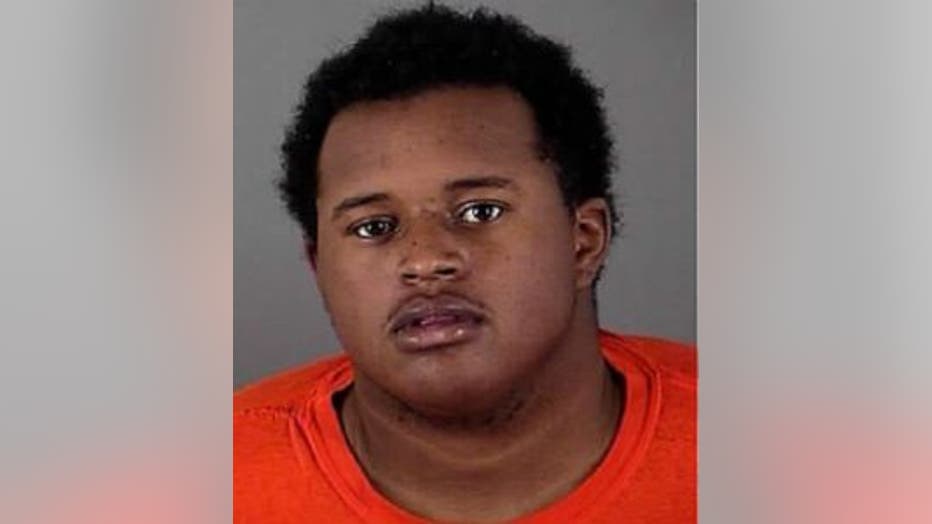 20-year-old Elijah McGee of Milwaukee is now facing one count of robbery of a financial institution, use of a dangerous weapon.

According to the criminal complaint, around 11:30 a.m. on February 2nd, police were dispatched to the TCF Bank on Bluemound Road for an armed robbery.

Police spoke with the branch manager, who said she was sitting in her office when she heard someone yell: "Put the money in the bag."

A teller told police two young men had entered the bank. One of them approached the counter holding a small gun, while the other man was holding a rifle. The teller said one of the men jumped over the counter. One of the men was wearing a scarf over his face.

The men were able to flee the bank with money -- a total of $7,239, according to the complaint. A witness told investigators he saw the suspects enter a waiting getaway vehicle and flee the scene.

An assistant manager at the bank told police while inside the bank, the suspects were waving their guns and threatening to shoot employees.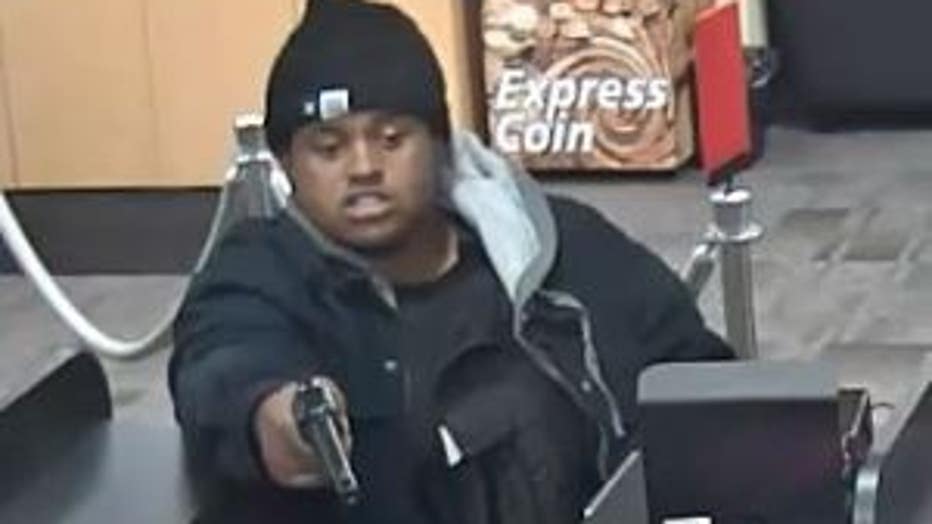 Armed robbery at TCF Bank in Bluemound Road in Elm Grove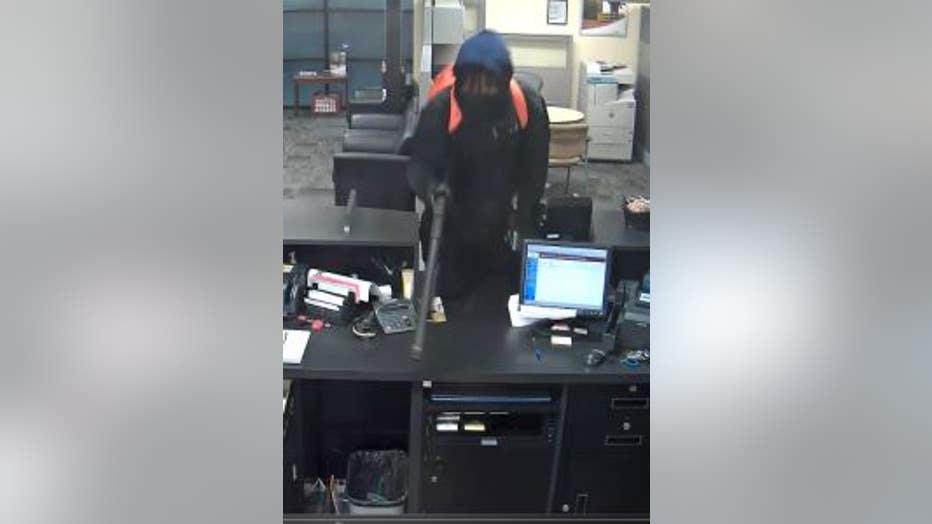 Armed robbery at TCF Bank in Bluemound Road in Elm Grove


During their investigation, police learned one suspect had left a deposit slip and a pen on the counter. The second suspect had placed his hands on the counter, and had left some shoe prints there.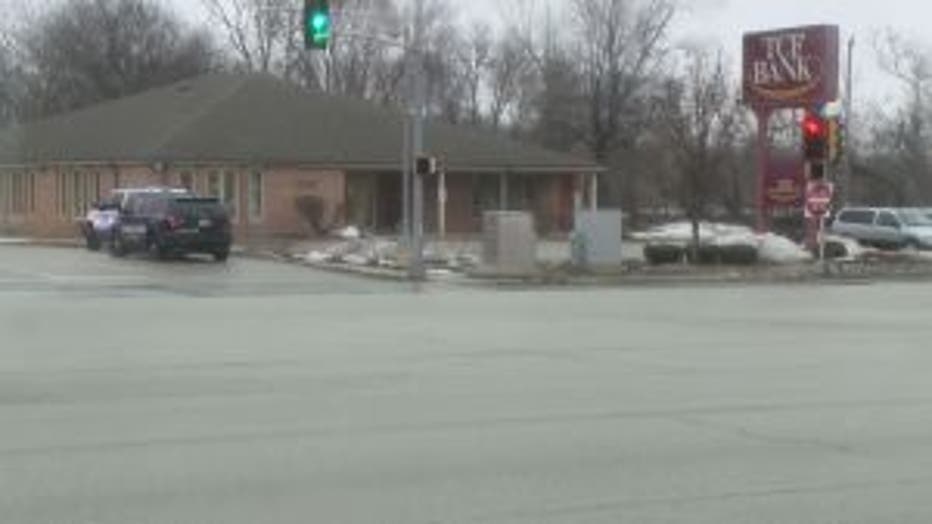 Armed robbery at TCF Bank on Bluemound Road in Elm Grove


Surveillance video showed investigators that the getaway vehicle was an older model blue Chevrolet Lumina with a tan driver's side upper corner panel.

Investigators obtained clear surveillance photos of the suspect that were released to the media and shared on social media.

McGee eventually turned himself in to the Milwaukee Police Department on February 3rd after consulting with a family member who is a retired police officer.

Police continue to seek the second suspect in this case, as well as the getaway driver.

Elijah McGee will be in court in this case on March 3rd for his preliminary hearing.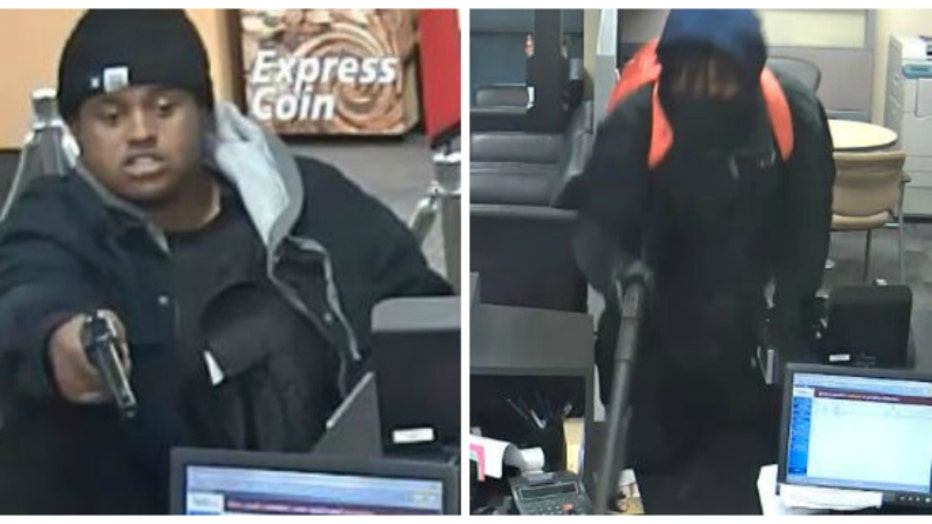 Armed robbery at TCF Bank in Bluemound Road in Elm Grove