Drivers frustrated by lack of access to accident reports


SHEBOYGAN FALLS (WITI) -- Wisconsin drivers who get into car accidents are pulling their hair out. That's because all over the state, city and county, police departments are redacting all personal information from accident reports, making it nearly impossible to find out who hit you if you forget to write down the other driver's name at the scene.


Cardell Solberg of Sheboygan Falls found out the hard way. He was looking for a parking spot at the Piggly Wiggly when another driver backed into him.

"We got in the car and my wife said, 'Who hit us?' I just said, 'I don`t know.' She said, 'Did you get a license plate number?' 'No, but it will be in the police report.'"

That's what Brenda O'Malley thought, too, when her teenage daughter got in an accident on Pine Street in Sheboygan Falls.

"It was five days of at least nine hours a day of phone calls. My entire vacation was spent trying to get this settled," she recalls.

They just wanted a copy of the accident report and the name of the other driver. But it's not that easy anymore.

"Why can`t I have an accident report? Something's fishy here," O' Malley says.

When Solberg tried to get his accident report, police told him it was against the law to release it to him. But he was skeptical, so he made an official request for the accident report and he paid $2.00.

Almost the entire document was blacked out.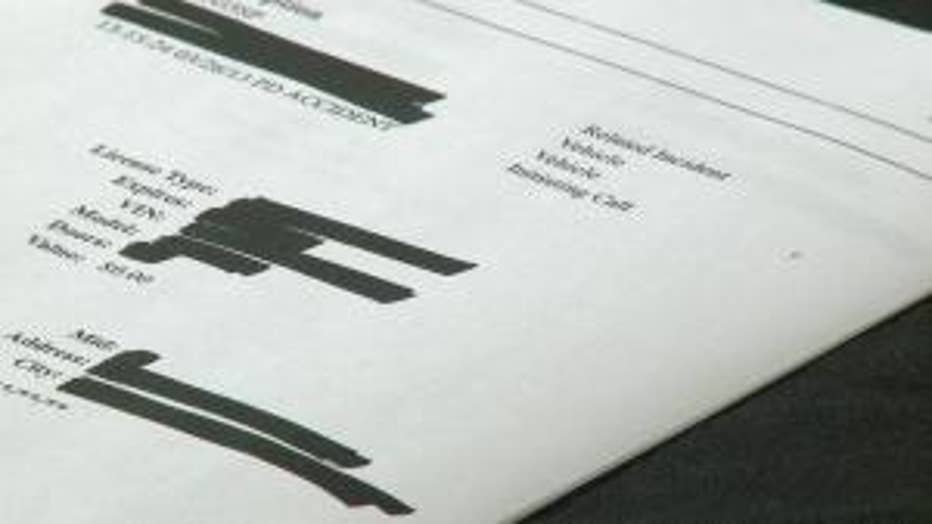 "They could have put it on black paper and saved themselves a lot of time," Solberg says.

Steven Riffel, the Chief of Police in Sheboygan Falls and the President of the Wisconsin Police Chiefs Association, says he understands their frustration, but his hands are tied.

"We didn`t wake up one day and decide we're going to keep all this information from you," Riffel says.

He says departments all over the state are redacting all personal information from police reports if that information came from driving records.

"We'd like to give them the reports. It`s easier for us and things like that but we`re not the ones that made the decision," he says.

It started in 1994 with the Driver's Privacy Protection Act. It was passed after a California man used DMV records to stalk and murder a young actress. Her name was Rebecca Schaeffer and she starred in the sitcom "My Sister Sam."

For years, police largely ignored the law.

That is, until a city in Illinois got slapped with an $80 million lawsuit for giving a man a parking ticket that revealed too much personal information: his full name, driver's license number, address, and his birth date.

The 7th Circuit Court of Appeals, which extends to Illinois, Indiana, and Wisconsin, ruled the way the parking ticket was issued was illegal. The city gave out too much personal information, and all of that information came from driving records.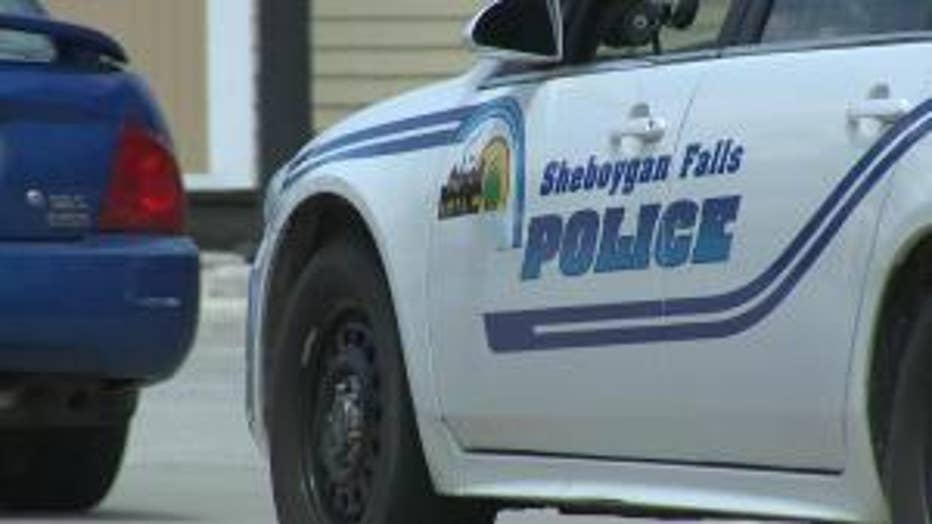 Cities who release that kind of personal data could face a $2,500 fine per violation.

That's why in April, the vast majority of cities and counties in southeast Wisconsin began taking a black marker to accident reports. Some are redacting police reports, too.

Only Waukesha County and the Wisconsin State Patrol are still giving out full reports, and lawyers say they are putting themselves at major risk for lawsuits.

"It's difficult," says Wauwatosa City Attorney Alan Kesner. "It's a difficult situation we're placed in right now."

He says Wauwatosa finally started redacting accident reports this spring, when it became clear many Wisconsin cities were worried about being sued.

"My job is to make sure the city is complying with the law and protect our interest," Kesner says. "Right now we have two laws that compete, so I really want to be able to make sure that we're doing the best we can. Which one takes precedence over the other?"

That other law is the Wisconsin Open Records Law.

Bill Leuders of the Wisconsin Freedom of Information Council says lawyers are overreacting to the court's decision.

"I don't doubt that law enforcement doesn't like having to do this," Leuders says. "But we don't think that they should be doing this. We don't think that they have to do it. We think they have gotten bad advice from some of the attorneys and they should stop withholding this information."

Solberg agrees.

"We are the unprotected ones in this protection law, in my opinion. I am the victim and can't get any information, so who in the world is it protecting?" Solberg said.

The U.S. Supreme Court recently refused to hear an appeal of the 7th Circuit decision. Until the Wisconsin Attorney General issues guidance for police departments, it's likely accident reports and police reports will continue being redacted.

To get a complete accident report, without going through your local police department, you can call the Wisconsin Department of Motor Vehicles at (608) 266-8753 or by e-mail at traffic-accidents.dmv@dot.wi.gov.