Downtown Pulaski will go without streetlight decorations this holiday season, but why?


PULASKI (WITI) – Greg Smurawa says the streetscape in downtown Pulaski in winter should be on a postcard -- but this holiday season, downtown Pulaski will go without streetlight decorations.

It is ghosts of construction projects past that are mostly to blame for the now decoration-less light poles the village currently has -- particularly the reconstruction of Highways 160 and 32.

"We opted to no longer own our own lighting," Mayor Reed Woodward said.

Village officials have decided to lease fiberglass light poles. They are easier to replace and less expensive than steel, but can carry less weight.

"In the winter and in the spring and in the summer, when the decisions are made, you don't think – well, what about our Christmas tree fixtures?" Mayor Woodward said.

The triangular-shaped decorations are made of steel, strung with lights along the perimeter and stand about six feet tall. A metal cylinder at the base of the frame is used to hold a three-to-four-foot tree. But the long-used frames are too heavy for the fiberglass light poles around the village.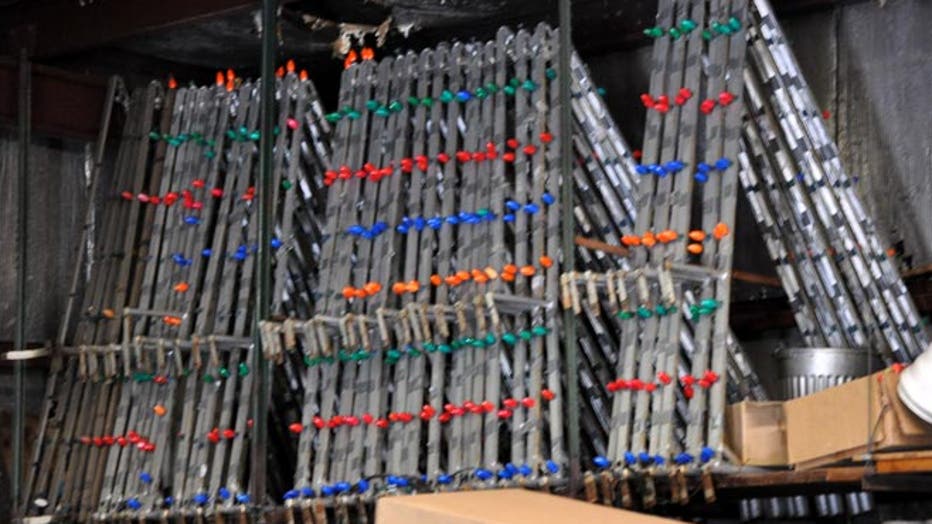 So now, with the tree frames stacked in the village garage with care, plans are in the works to ensure some sort of holiday scene will soon be there.

"We're going to put up a 25-foot Christmas tree at the northwest corner of 32 and 160. A bunch of the trustees are getting together – including me. I've got some extra light strings and we'll make sure there's Christmas in Pulaski. But this year, there just won't be fixtures on every pole. We're a determined bunch. We'll get something done," Mayor Woodward said.

Smurawa, who owns Smurawa's Country Bakery says customers have taken notice – and not everyone has been happy about the decorations' absence.

"Pulaski will survive, yes. Christmas will come. We'll share it with friends and family, through food and spirits," Smurawa said.

Mayor Woodward says the village has already set up a committee to address fundraising needs to buy new decorations for next year.

CLICK HERE for more on this story via FOX6's sister station WLUK in Green Bay.