"Don't be scared:" Packers great LeRoy Butler on a mission to empower young people


MILWAUKEE -- Former Packers great and "Lambeau Leap" originator LeRoy Butler is on a mission to empower young people to be leaders. He's on a mission to raise awareness about bullying.

It may look like all fun and games at St. Marcus Lutheran School, but former Green Bay Packers player LeRoy Butler has an important and personal message to share with students.

"It's just about how I grew up, I grew up in a single-family home, but my mom was my role model and I chose to do things different. I wanted to be a leader not a follower," said LeRoy Butler.

Butler teamed up with Anthem Blue Cross Blue Shield and he travels to churches and schools across the state sharing his story as part of his "Butler vs. Bullying" campaign.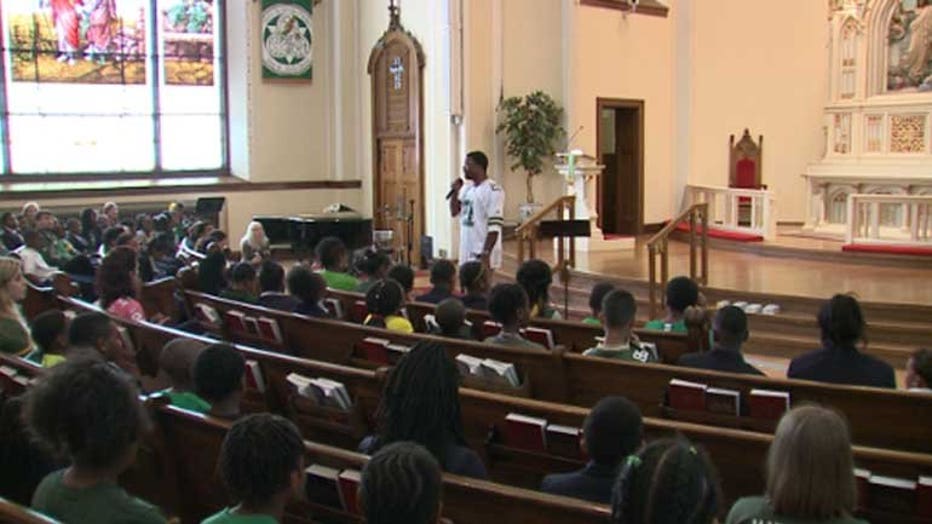 "Pushing yourself to be your best person in both of those facets is essential to what we are doing here in our mission, so we are really excited to have a public figure come here to support a great role model for our kids," said Garrett Mandeville, Director of St. Marcus Lutheran Middle School.

Butler is passionate about bullying because of his childhood. He tells the students about how he grew up with club feet, wearing braces and sometimes in a wheelchair -- but knew he wanted to play in the NFL.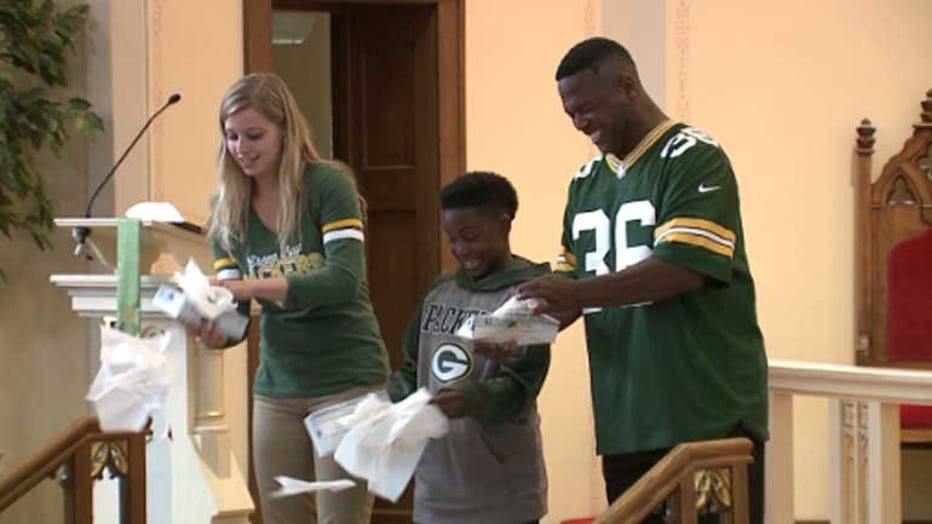 "I think it is a misconception with kids when they see NFL guys and NBA guys, they think we were born in big mansions, we were always rich, but that is not the case," said Butler.

Using his experiences as an example, Butler hopes to inspire students to focus on their dreams, not the bullies.

"Don't be scared, just concentrate on what you want to be when you grow up," said Butler.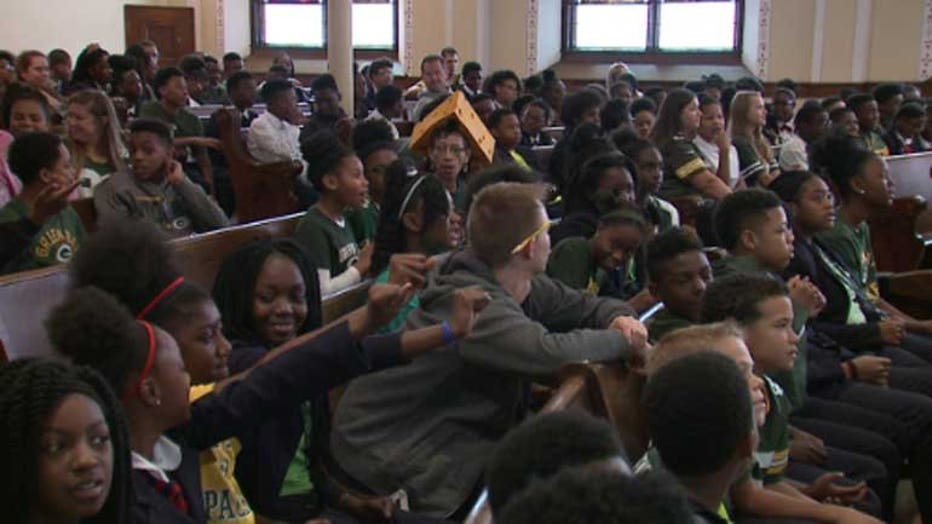 October is National Bullying Prevention Month -- and Wednesday, October 19th is "Unity Day." So if you've seen people wearing orange, it is a show of support to those experiencing bullying.