DNR officials warn of ice dangers after recent incidents, warmer temps in forecast: "It's unpredictable"


LAKE GENEVA/PEWAUKEE -- After two recent incidents on Geneva Lake, the most recent one fatal, officials with the Wisconsin Department of Natural Resources are issuing a warning as it relates to venturing out on the ice -- especially because the ice is expected to only get more dangerous as temperatures warm later this week.

A 53-year-old Wheeling, Illinois man died on Sunday, February 14th when the snowmobile he was riding ran into open water on Geneva Lake. Another man who was traveling with him on a separate snowmobile had to be treated for hypothermia. DNR officials said this was the sixth snowmobile death this season.

This incident happened just over a week after 15 vehicles went through thin ice on Geneva Lake on February 6th during Lake Geneva's "Winterfest" event. No one was hurt, and no citations were issued.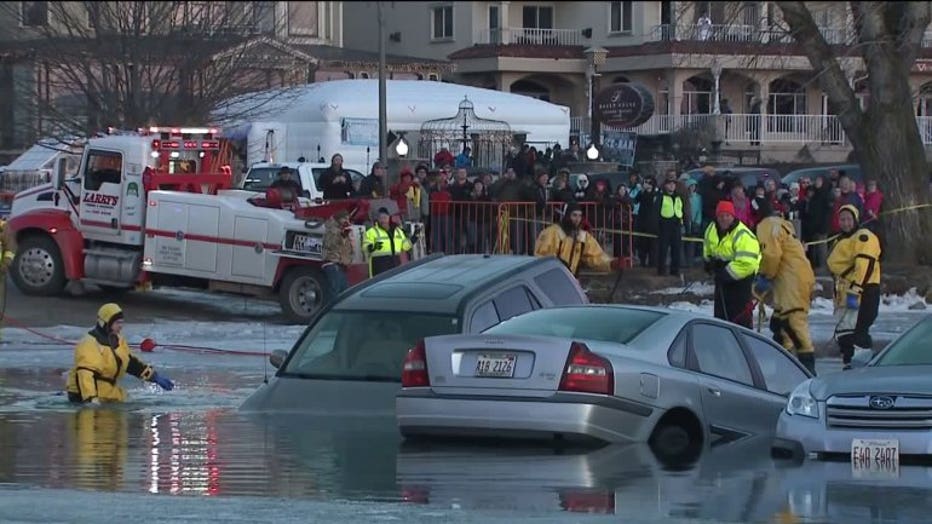 The ice will only get more dangerous this week, officials warn, because a warm-up is in store.




FOX6 News found some folks on Monday, February 15th heading out on the ice on Pewaukee Lake before conditions become too risky.

"Probably had 10 cars pass me since 6:00," Tyler Debehnke said.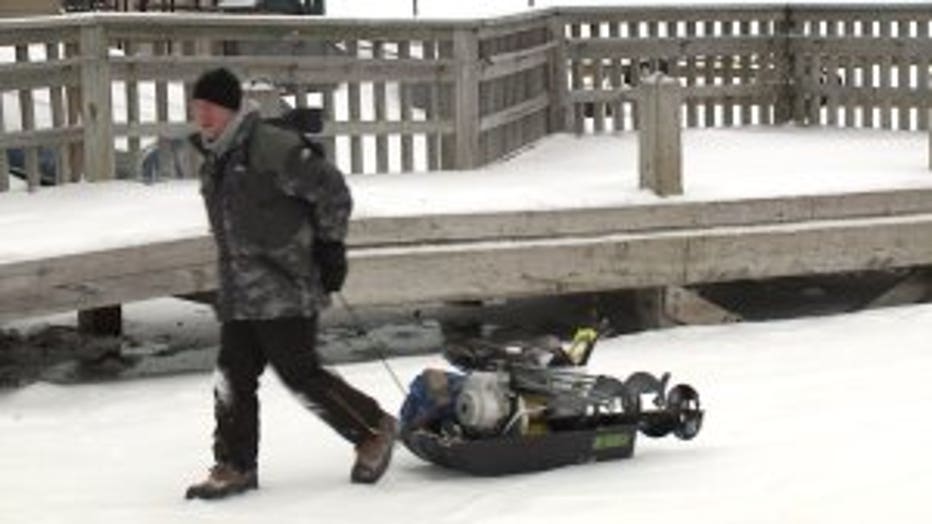 FOX6 News caught up with Debehnke after he had spent about six hours out on the ice on Pewaukee Lake. It was a long way to shore on foot for Debehnke, but he said he would rather make the mile trek on foot -- as other sportsmen chose to come and go in trucks.

"I always recommend walking out. I'd hate to dump a car and total a vehicle and endanger someone's safety," Debehnke said.

Debehnke said ice conditions were good on Monday on Pewaukee Lake.

"About 12, 14 inches," Debehnke said.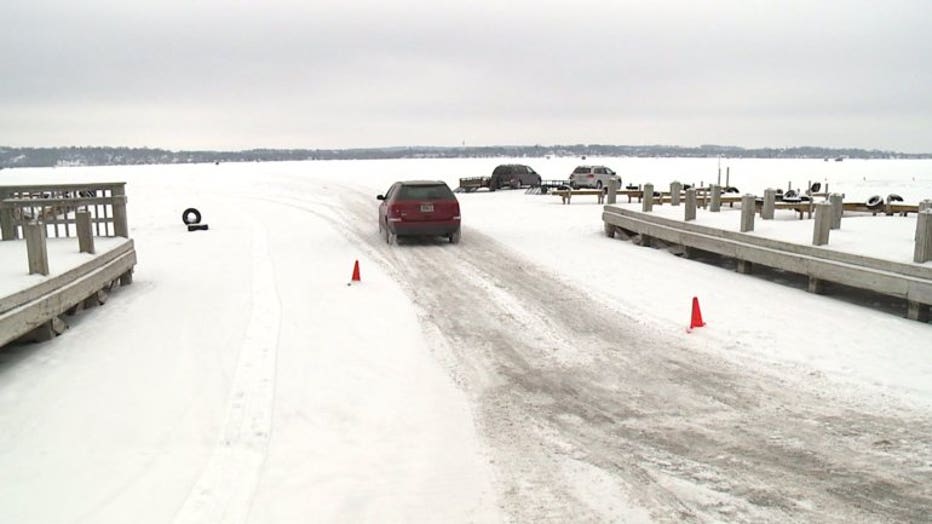 The FOX6 Weather Experts' six-day forecast calls for temperatures in the 40s this upcoming weekend, (and maybe even 50 degrees on Friday).


FOX6 Weather Experts six-day forecast


Steve Dauphin said based on the forecast, he figured he'd better take his daughter for a ride on the lake sooner, rather than later this week.

"We'll just come out here for one day and for a couple hours and leave," Dauphin said.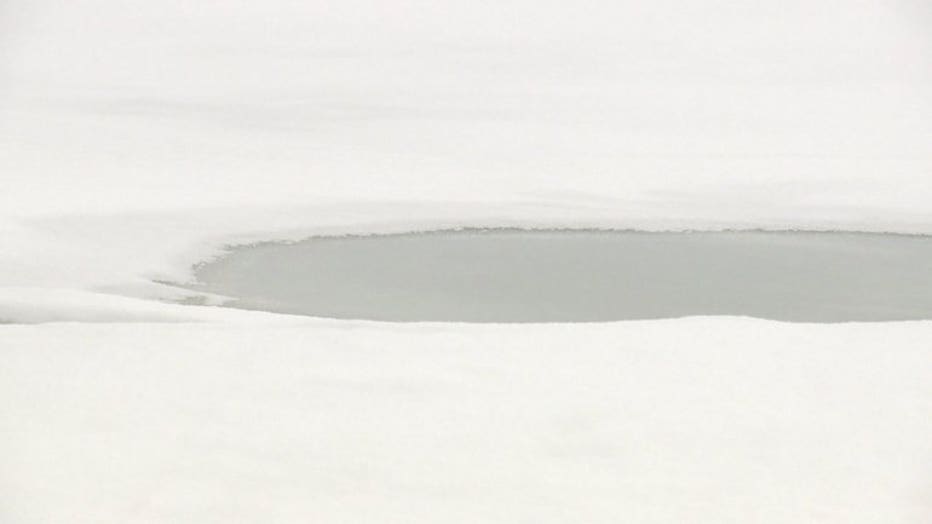 Pat Kosterman said the "up and down" winter has made her less trusting of the ice.

"We have safety cleats on our boots and we have safety ice picks," Kosterman said.

Officials with the DNR recommend checking ice reports on a daily basis before heading out.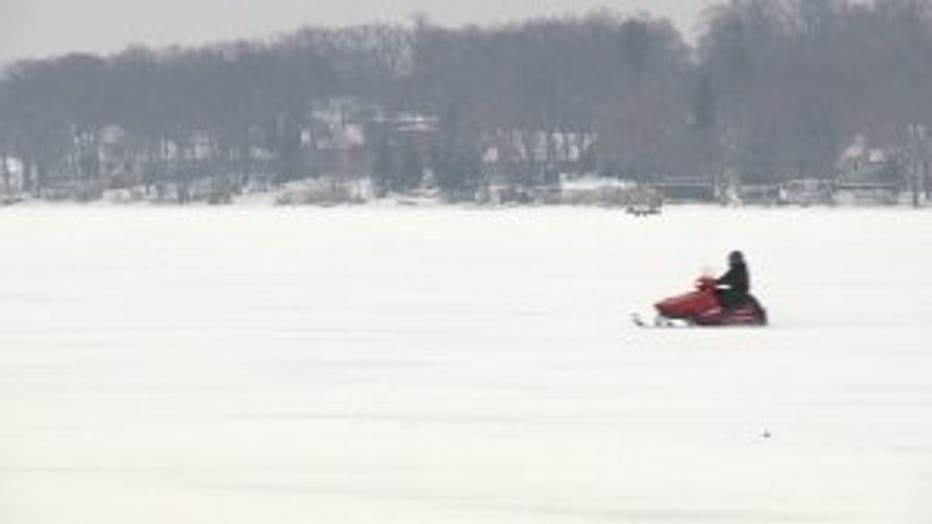 "Safety is number one. You have to walk it. It's so unpredictable," Debehnke said.

The unpredictability of the ice is why Debehnke always parks his vehicle on shore.

"I'm walking out every time," Debehnke said.