"Disturbing display:" American Sewer Services fires employee after KKK, Confederate stickers found on lunchbox


MILWAUKEE -- A rally is planned for Monday evening, December 11th, during which officials from multiple organizations will speak out after two controversies involving American Sewer Services. In the most recent incident, an American Sewer Services contractor was found to be displaying the KKK logo and a Confederate flag on a lunchbox in Milwaukee. This, after a group of contractors working for the same company was caught on camera with guns on the job.

FOX6 News on Monday obtained a statement from American Sewer Services condemning the below display -- and noting that the worker in question has been fired.

"I share the outrage expressed by city leaders over this disturbing display of hate speech. It in no way represents the feelings of American Sewer Services nor our diverse group of employees. The offending employee was immediately dismissed because of his inappropriate actions. We are in the process of updating our internal policies so that we may stop any re-occurrence as well as implementing a new weapons policy. American Sewer Services has had an excellent relationship with the City of Milwaukee for over 30 years. We look forward to working with city leaders to help restore their trust in us.

American Sewer Services, Inc."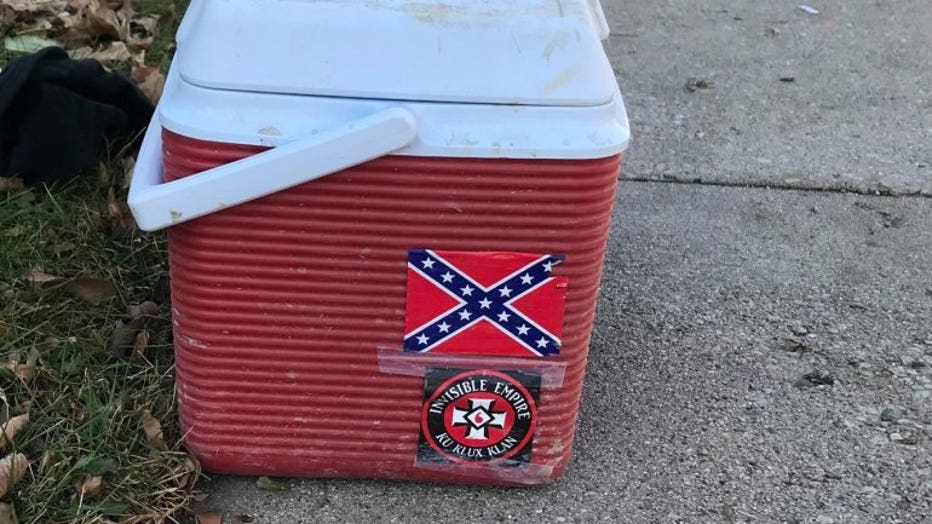 Controversial stickers found on cooler of City of Milwaukee construction worker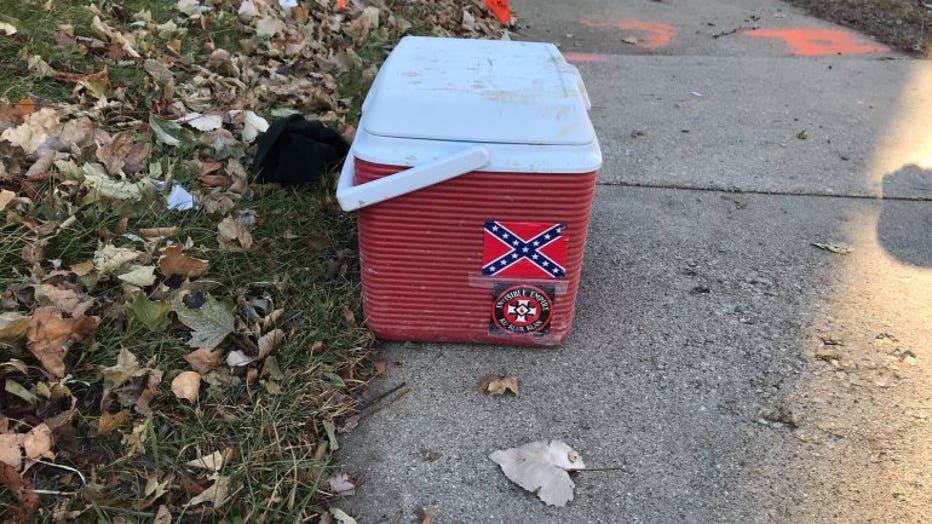 Controversial stickers found at Milwaukee job site


The photo of the lunchbox was snapped near 25th and Wells in Milwaukee Friday, December 8th. An investigation revealed the lunchbox belonged to an American Sewer Services contractor -- the same company involved in another controversy, after a photo was snapped near 19th and Meinecke, showing a group of contractors with guns.

DPW officials released this statement on Friday:

"This afternoon, the City of Milwaukee became aware of this photograph posted on social media. The stickers are offensive to the Administration and DPW.  If, in fact, the cooler with the stickers belongs to an individual working on a City contract, it would be best if the individual works someplace other than the City of Milwaukee. DPW continues to investigate this matter."

Contractors with guns -- 19th and Meinecke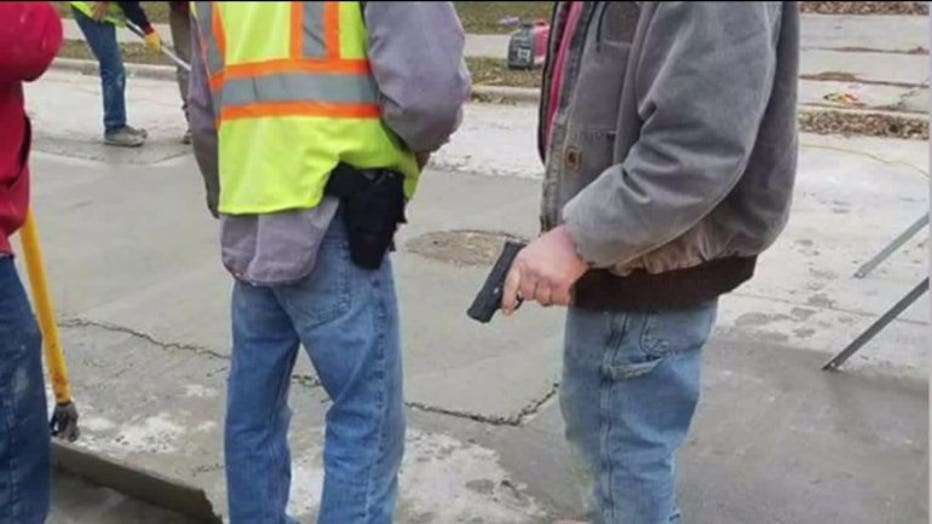 A press release indicates the groups will gather Monday evening "to condemn the contractor working for American Sewer Services who displayed the KKK logo on 25th and Wells on Friday while working on a project for the City of Milwaukee."

The press release goes on to say:

"No worker can be both a unionist and a fascist. White supremacists are the enemy of organized labor and the entire multinational working class. The KKK is a white supremacist terrorist group responsible for killing African-Americans, LBGTQ people, trade unionists and others. Unions stand for economic and social justice, and we condemn and actively fight against white supremacy and fascism in the workplace and society."

The Young Workers Committee of the Milwaukee Area Labor Council has called on the City of Milwaukee "to immediately end all contracts with American Sewer Services," and "to employ union represented city employees at prevailing wage."

American Sewer Services is in charge of the job site at 25th and Wells, the site at 19th and Meinecke, and several others throughout Milwaukee. While the company is based outside Hartford, their 11 city contracts total more than $1 million.

One worker was fired, two others were laid off by the company amid the controversy regarding the photo snapped at 19th and Meinecke.

Amid the contractors with guns controversy, two members of Milwaukee's Common Council received racist messages believed to have been sent by the same individual. The Common Council members shared those racist messages on social media.

There is already a city policy that states employees and contractors cannot have guns at work. A lawyer for the city, however, said that policy might not be enough in a case like this. Lawyers from the city attorney's office advised Common Council members that the policy might not hold up if the council moved to terminate the city's contracts with the company. The lawyer for the city said making it an ordinance would carry more weight, but added the city attorney's staff needs to research the issue more; that includes seeing how the ordinance would line up with right-to-carry laws as well as exploring whether other cities already have a similar ordinance.