DHS officials confirm 1st case of coronavirus in Wisconsin, patient in 'home isolation'


MADISON -- Officials have confirmed that a Dane County resident, who recently returned from China, tested positive for the coronavirus. That person is at home, under isolation, recovering -- and officials add that there is no larger risk to the public.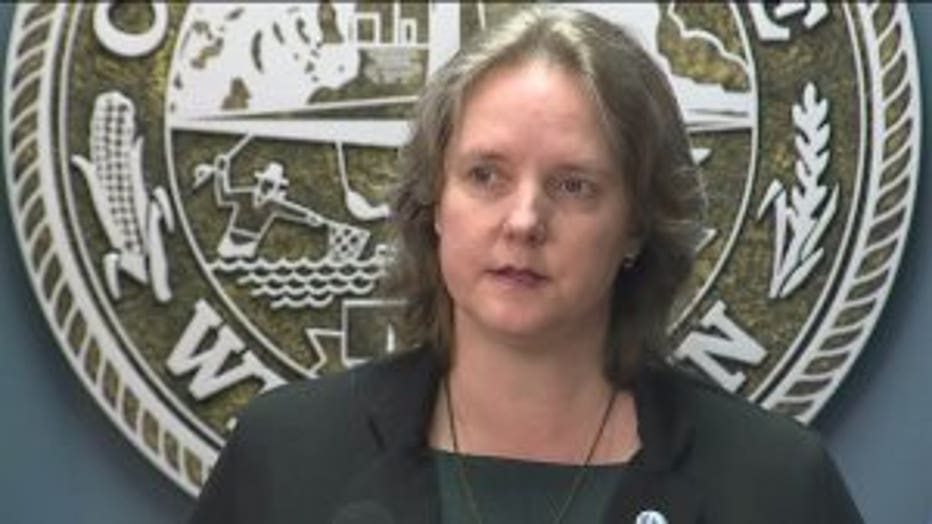 "A person's chance of getting sick from this NCV remains very low," said Madison Mayor Satya Rhodes-Conway.

The announcement of a positive 2019 novel coronavirus case in Wisconsin set off a flurry of consecutive press conferences Wednesday, Feb. 5. In Madison, state and UW Health specialists, as well as Dane County and city leaders, are urging calm.

"We are ready for this, our public health staff plan and train and practice for novel viruses like this," Mayor Rhodes-Conway said. "They are prepared."

Officials said that the person who had returned from China to Dane County went immediately to the emergency room for testing.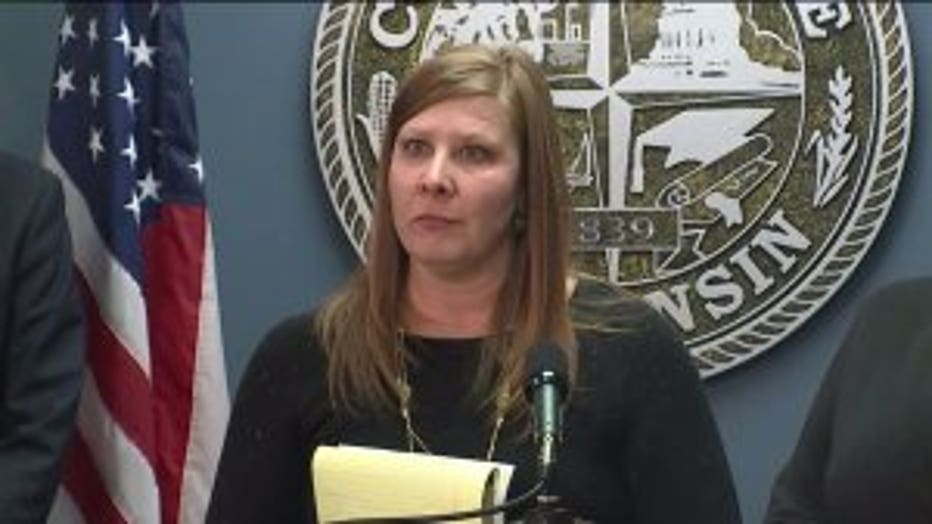 "We are not identifying any of the contacts, other than if people are perceived to be at risk or meet screening criteria, we will be in touch with them," said Janel Heinrich, director of public health for Madison and Dane County.

The person is being assisted by the city-county health department for their needs while under isolation. They are also undergoing continued monitoring.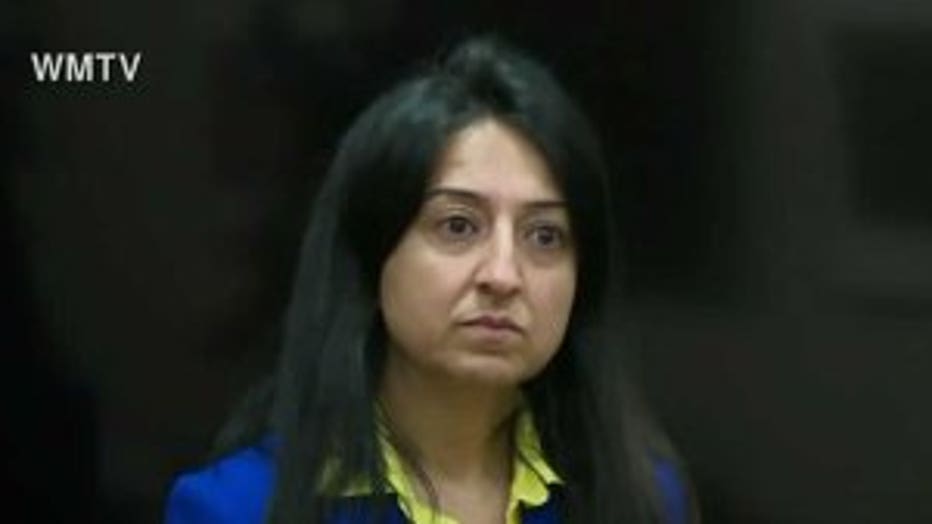 "There's often serial testing that is required, which is currently being discussed, and so there isn't a certain time frame we can give people as to when they can come out of isolation," Dr. Nasia Safdar, medical director of infection control for UW Health, said.

City leaders are also telling people to check their stereotypes and prejudices at the door.

"I call on everyone in Madison and Dane County to be aware, particularly in this time, of unconscious or implicit bias," said Mayor Rhodes-Conway. "You cannot tell if someone has a risk of spreading novel coronavirus by what they look like."

In addition to the one confirmed case, seven others in the state of tested negative for the virus -- two other tests are still pending. Officials continue to stress the coronavirus risk to the greater public is very low -- as opposed to the high risk of influenza infection.

DHS officials set up a hotline for updates on coronavirus: 608-243-0587.




Symptoms of coronavirus-family illness

According to the DHS website, coronaviruses are a large family of viruses that can cause illness in people and animals.

Human coronaviruses are common throughout the world. Some human coronaviruses were identified many years ago and some have been identified recently. Human coronaviruses commonly cause mild to moderate illness in people worldwide.

Two newer human coronaviruses, MERS-CoV and SARS-CoV, have been known to frequently cause severe illness.

An investigation is ongoing related to an outbreak of a new coronavirus, 2019 novel coronavirus (2019-nCoV).

These illnesses usually only last for a short amount of time. Symptoms may include:


DHS officials update this webpage with the number of positive, negative, and pending cases in the state each afternoon at 2 p.m.

CLICK HERE to access information about coronavirus via the CDC's website.

Below is a news release issued by DHS officials Wednesday:

The Wisconsin Department of Health Services (DHS), UW Hospital and Clinics, the local health department, and the Centers for Disease Control and Prevention (CDC) have confirmed the first case of 2019 novel coronavirus in Wisconsin. The case was confirmed at the CDC. The immediate health risk to the general public for contracting this virus is low.

The patient is an adult with a history of travel to Beijing, China prior to becoming ill and was exposed to known cases while in China. The individual is isolated at home, and is doing well. Out of respect for the privacy of the patient and their household, this is the only information that is available.

While the risk to the general public remains low, DHS, UW Hospital and Clinics, the local health department, and the CDC are working together to prevent disease transmission by evaluating close contacts of the patient and health care personnel who cared for the patient.

"DHS is operating with an abundance of caution and is working very closely with the local health department and UW Hospital and Clinics to ensure that this patient and any close contacts are closely monitored," said State Health Officer Jeanne Ayers. "The risk of getting sick from 2019 novel coronavirus in Wisconsin is very low. We are responding aggressively to the situation and monitoring all developments. We are committed to keeping the public fully informed and will continue to provide updates as this situation unfolds."

"UW Health has taken precautions, including ongoing staff training and recently expanding our travel history questions," said UW Health Medical Director of Infection Control Dr. Nasia Safdar. "Since initial treatment at University Hospital, the patient has been self-quarantined at home. We are coordinating with the CDC, DHS, and local health authorities."

Symptoms of the virus include fever, cough, and difficulty breathing, which may appear anywhere from two to 14 days after someone is exposed to the virus. Symptoms have ranged from a mild illness (like a common cold) to severe pneumonia requiring hospitalization. We are encouraging travelers returning from China or contacts of patients with a confirmed case who become ill to let their health care providers know of their possible exposure before arriving at the health care facility.

The steps that all Wisconsin residents can take to help prevent the spread of this virus are the same as those used to protect against colds and flu: cover your coughs and sneezes, wash hands frequently, and stay home when you're sick. Influenza and other seasonal respiratory viruses are common in Wisconsin at this time of year.