Developing: One of two people found with "significant injuries" at DeForest park has died


DEFOREST -- The Dane County Sheriff's Department says one of two people found with "significant injuries" on a trail at Token Creek County Park on Tuesday, July 21st died at the scene.

Dane County Sheriff's Captain Jeffrey Teuscher told reporters Tuesday night the second person was listed in critical condition at the hospital.

The park has been evacuated and closed -- with the exception of some people who are being allowed to camp in the park, Teuscher said.

The two people were found by a park user, who apparently noticed the people on a trail and saw "obvious injuries." That park user then called 911.

Teuscher said the two people who were injured knew one another, and he said he doesn't believe there is any threat to the community.

What caused the death and the injuries to the second person found on the trail is unclear at this point.

Teuscher said investigators are "pursuing all leads" to determine what happened in this case.

Teuscher said the victims in this case are "area residents."

Investigators are looking to talk with anyone who may have been in the park on Tuesday -- especially those who may have seen something suspicious or unusual.

"A county park like this gets used by a lot of people. When you're close to an interstate, there's a lot of people coming and going. We want to make sure that we know who all was here within a close proximity of time after we were notified of the call. The area (where the victims were found) is fairly open, and used by a variety of folks that hike, do horseback riding, do a wide variety of sports back there -- outdoor trails and stuff," Teuscher said.

It is unclear at this point whether the park will be open on Wednesday.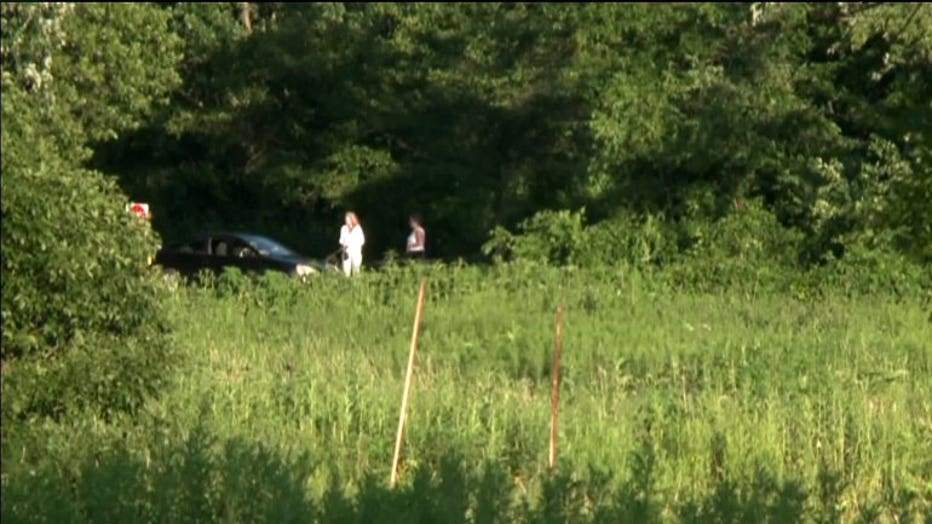 Monitor FOX6 News and FOX6Now.com for updates.